Yamaha And Executive Women's Golf Association Renew Joint Partnership for 2017 • Red Hawk Helps Fight Hunger • Yamaha Selected As Golf Car Provider To Greensboro National Golf Club • George Strait Joins Garia Luxury Golf Cars • Brian Olecki Promoted to Director of Operations • Tucker Rumney and Michael Hooks Join Nivel Sales Team • Textron Inc. Announces Acquisition of Arctic Cat Inc., A Leading Company in the Recreational Vehicle Industry • New Textron Off-Road Brand Reflects Heritage of High-Performance • American Pride Golf Cart Services Expands Manufacturing Space • Club Car Masters The Art of the Selfie

---
YAMAHA AND EXECUTIVE WOMEN'S GOLF ASSOCIATION RENEW JOINT PARTNERSHIP FOR 2017
Yamaha continues as National Supporting Partner and Official Golf Car of EWGA
Newnan, Ga. (March 14, 2017) – Yamaha Golf-Car Company and the Executive Women's Golf Association (EWGA) have jointly announced the renewal of a strategic partnership that designates Yamaha as a National Supporting Partner and the Official Golf Car of EWGA for 2017.
The joint announcement was made by Tom McDonald, President of Yamaha Golf-Car Company, and Hilary Tuohy, President of the EWGA's Board of Directors.
Said McDonald, "It's truly rewarding for Yamaha to share a partnership with EWGA, an organization so dedicated to connecting women to learn, play and enjoy golf for both business and pleasure."
Under the terms of the partnership, Yamaha will have a presence on the EWGA.com homepage, EWGA Member Clubhouse, and all EWGA Chapter websites across the association. Yamaha will also enjoy complimentary EWGA memberships for up to 50 Yamaha employees and key clients.
Additionally, Yamaha will have the opportunity to have an on-site presence at the Association's marquee events which include the EWGA Championship Series and EWGA Cup Series.
"We are grateful to have Yamaha as a strategic partner as the EWGA seeks to empower more women through the game of golf," said EWGA Board President Hilary Tuohy. "Our current
and prospective members respect brand leaders who see the value in growing women's golf and Yamaha clearly sees the value of our members' purchasing power and influence."
About Yamaha Golf-Car Company
Yamaha Golf-Car Company, headquartered in Newnan, Georgia since 1988, manufactures the most highly engineered, highest quality golf cars and utility vehicles in the industry. Yamaha also offers a complete line of transportation and specialty vehicles. For more information about this topic or to schedule an interview, please call 770-254-4154 or visit us on the web at www.yamahagolfcar.com.
About EWGA
The EWGA is THE Golf Community for Women. With Chapters in more than 100 communities throughout the United States, EWGA is locally connected and nationally respected. The organization holds thousands of golf, social and networking opportunities throughout the country as well as major national competitions and events. Its members are a diverse group of women from new to experienced golfers and cover a broad spectrum of career paths. For more information, visit EWGA.com. ❂
---
Red Hawk helps fight hunger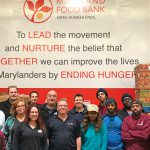 Red Hawk values good people, great parts and giving back to the community. In March 2017, Red Hawk volunteered at two nonprofit hunger-relief organizations, Maryland Food Bank and Feeding Northeast Florida (FNEFL). Both act as central hubs that connect and distribute food across their state to smaller hunger-relief agencies like shelters, food pantries, faith-based organizations and schools.
The Red Hawk team donated more than 300 hours over 4 separate days of service at the food banks. The employees prepared food, sorted donated non-perishable and perishable food, made "backpack lunches" for school-aged children and created personal care item kits.
Red Hawk intends to develop their partnerships with the food banks and local food pantries by committing to quarterly volunteer events and working to secure food for their local communities. ❂
---
YAMAHA SELECTED AS GOLF CAR PROVIDER TO GREENSBORO NATIONAL GOLF CLUB
Company to Install Innovative Drive2 Fleet Golf Cars, Utility Vehicles and Beverage Units to one of the Triad Region's Premier Facilities

Kennesaw, GA. (March 13, 2017) – Yamaha Golf-Car Company reports that it has been chosen as the golf car provider to Greensboro National Golf Club in Summerfield, N.C., according to company president Tom McDonald.
Yamaha installed 82 of its newly-released Drive2 electric fleet golf cars – equipped with the innovative YamaTrack GPS system – plus beverage units, a multi-passenger car and utility vehicles as part of the agreement.
According to McDonald, "Yamaha and Greensboro National share the common priority of providing golfers with the ultimate comfort and convenience during their round, while offering the latest in golf car technology, and we are very grateful for the opportunity to partner with this wonderful facility."
Opened in 1995, Greensboro National Golf Club meanders over 225 acres of rolling Carolina terrain dotted by 300-year old oak trees and 50 acres of lakes and ponds. The club is known for its uncompromising customer service, superior course conditions, pure bent grass greens and first-class food and beverage options.
Amenities abound at Greensboro National, including a multi-purpose clubhouse, bar and grill, large driving range, swimming pool and the prestigious Rick Murphy Golf Academy. There are also a variety of club membership opportunities and residential offerings that feature acre-plus home sites within a 355-acre subdivision with outstanding views.
Greensboro National owner, Herbert B. Parks, factually stated that "Partnering with Yamaha is the 2nd best decision we have ever made here at Greensboro National. The first was when we bought the course!"
The Yamaha Drive2 golf cars installed at Greensboro National are equipped with the YamaTrack GPS high-resolution touch screen system which provides the golfer with vivid hole diagrams and fly-overs, precise golf course yardages, advertising, tournament scoring, two-way messaging with the golf shop and food & beverage ordering. The Drive2 cars also come equipped with dual USB ports for increased golfer connectivity, function and flexibility.
YamaTrack is a cloud-based fleet management utility that allows the course to monitor pace-of-play, ensure proper fleet rotation and security, and even set geofences to control golf car traffic around greens complexes, rain-soaked turf or any eco-sensitive areas. In addition to the on-car benefits and fleet management utilities, YamaTrack offers integrated software programs that support a variety of golf course operations, including tee-time reservations, food & beverage management, inventory control, and customer profile information.
In order to maximize YamaTrack's performance on their Yamaha fleet, Greensboro National installed a dedicated Wi-Fi network setup, a special router in the cart barn that can handle up to 100 connections and new fiber optic high-speed data running to all of the above.
For more information on Greensboro National Golf Club, visit www.greensboronationalgolfclub.com or call 336-342-1113.
For more information about Yamaha Golf-Car Company, call 770-420-6061 or visit online at www.yamahagolfcar.com.
About Yamaha Golf-Car Company: The Yamaha Golf-Car Company, headquartered in Kennesaw, Georgia, manufactures the most highly-engineered, highest-quality golf cars, utility, and specialty vehicles in the industry. The company was the first to develop Electronic Fuel Injection technology in a golf car in 2012, producing the best gas mileage and smallest carbon footprint, the first golf car with fully-independent four-wheel suspension, producing the smoothest ride in the game as well as the first gas-powered car that is almost as quiet as an electric. ❂
---
COUNTRY MUSIC LEGEND GEORGE STRAIT
Country singer George Strait, known as the "King of Country", joins Garia luxury golf cars
as a new brand ambassador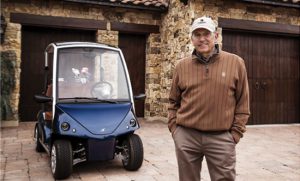 March 13, 2017 – The singer drives a street-legal Garia Via, equipped with lithium batteries, which allows the Via to reach speeds of 25 miles per hour (40 km/h).
George Strait says of his Garia, "What I really really like about the Garia is that the interiors are so beautiful… very classic, and classy. From the steering wheel, to the beautiful leather seats." The Garia Via offers luxury features such as sport seats, windshield, a refrigerator, and a champagne bucket. The singer adds that, "It's a really fun car to drive."
The Danish-made golf cars are not only known for their good looks, but for their performance as well. The cars feature double wishbone suspension, automotive grade glass, and a hill holder function that automatically engages the parking brake, which no doubt comes in hand in the Country singers Texas hill-country neighborhood, which boasts a top ranked golf course as well.
George Strait is no stranger to the world of golf. In 2011, the singer purchased Tapatio Springs Golf Resort and Conference Center, a 250-acre golf resort that lies 25 miles northwest of San Antonio, Texas together with a friend. As an avid golfer, it seems natural that the "King of Country" would drive a golf cart fit for
a King.
ABOUT GEORGE STRAIT
George Strait is the undeniable "King of Country Music." His music career spans more than 30 years; includes 60 No. 1 singles, more than any other artist in any genre; and boasts 33 platinum or multi-platinum-selling albums, more than any country artist and third across all genres behind only The Beatles and Elvis Presley. Strait is the only act in history to have a Top 10 hit every year for over three decades and has sold more than 70 million albums and earned more than 60 major entertainment industry awards. (GeorgeStrait.com)
ABOUT GARIA
For over a decade, golf carts have essentially been indistinguishable from one another, and paid little attention to the needs of the pro golfer. For a small group of Scandinavian designers, this realization became the stepping stone for the design of the world's most exclusive golf car, which would soon be known as the Garia.
Though innovation, research, and an unwavering passion for design, Garia has completely reimagined the traditional golf cart. Crafted from only the highest quality automotive materials, and through the most revolutionary design in the industry, Garia creates vehicles that perform even better than they look. Recognized as much for its functionality and usability as for its modern Scandinavian aesthetic, the Garia is not just your average golf cart. It's a golf car.
Founded in 2005 by Anders Lynge and Søren Bak, Garia is a privately held company headquartered in Denmark, with a subsidiary in the U.S. and sales offices in UK and Asia Pacific. ❂
---
Brian Olecki promoted to Director of Operations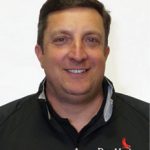 Brian Olecki joined the Red Hawk Team in 2016 as Red Hawk expanded their distribution to Jacksonville, Florida. Brian brings a comprehensive background in operations management and logistics that he acquired over his 13 plus years in distribution. Brian will be directing Red Hawk's fulfillment network, focusing on prompt accurate delivery, improved packaging, logistics, and driving efficiencies throughout the organization.
"I am very excited to be leading Red Hawk's fulfillment operations. We aspire to provide industry leading fulfillment services to our customers using innovative warehousing and logistics strategies across our distribution network. Delivering a superior customer experience is integral in growing our business and we are dedicated to that goal." ❂
---
TUCKER RUMNEY AND MICHAEL HOOKS JOIN NIVEL SALES TEAM
Nivel Parts welcomes two new sales representatives with more than 25 years of combined experience
Jacksonville, FL (March 2017) – Nivel welcomed Tucker Rumney and Michael Hooks to nurture and grow existing accounts while continuing to provide exceptional customer service dealers have been accustomed to.
Tucker Rumney is the new International Territory Manager for the company. He previously worked as an outside sales representative for E-Z-GO for four years and served as a Channel Development Manager for the last 1 ½ years.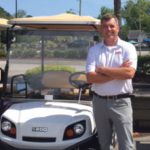 Michael Hooks has been named the Southeast Regional Sales Manager for Nivel. He has been in the Automotive Industry for 20 years. He also owned a power sports store for seven years. His most recent work was with Western Power Sports as an Outside Sales Representative.
Tucker and Michael are outstanding additions to the Nivel team. Their experience and expertise will only strengthen the company's partnership with dealers.
For more information, visit www.nivelparts.com ❂
---
Textron Inc. Announces Acquisition of Arctic Cat Inc., a Leading Company in the Recreational Vehicle Industry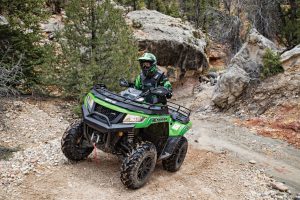 PROVIDENCE, RI – (BUSINESS WIRE) – Textron Inc. (NYSE: TXT) announced today that it has completed the acquisition of Arctic Cat Inc. by means of a short-form merger under Minnesota law. As a result, Arctic Cat has become an indirect wholly owned subsidiary of Textron.
Going forward, Arctic Cat will operate as a subsidiary of Textron Specialized Vehicles Inc. This business, based in Augusta, Ga., designs and manufactures vehicles and equipment for a range of uses and industries, including E-Z-GO golf cars and personal transportation vehicles, Cushman commercial utility vehicles, Textron Off Road side-by-sides, Dixie Chopper zero-turn mowers, Jacobsen professional turf-care equipment, and TUG, Douglas, Premier and Safeaero ground support equipment. The powerful Arctic Cat brand brings an exciting lineup of snowmobiles, side-by-sides and ATVs into the Textron Specialized Vehicles product family.
"Arctic Cat is an ideal fit with our growing range of off-road recreational vehicles," said Textron president and CEO Scott Donnelly. "The addition of Arctic Cat to our Textron Specialized Vehicles business instantly gives us a deeper product line for customers, greater potential for innovation, and introduces new sales opportunities for our combined worldwide dealer network."
Arctic Cat's operations will remain in Minnesota. The business will gain valuable new capabilities through its integration with Textron Specialized Vehicles and the global resources of Textron Inc.—a $13.8 billion multi-industry business with operations in more than 25 countries.
About Arctic Cat
The Arctic Cat brand is among the most widely recognized and respected in the recreational vehicle industry. The company designs, engineers, manufactures and markets all-terrain vehicles (ATVs), side-by-sides and snowmobiles, in addition to related parts, garments and accessories under the Arctic Cat® and Motorfist® brand names. More information about Arctic Cat and its products is available at www.arcticcat.com. ❂
---
New Textron Off-Road Brand Reflects Heritage of High Performance
AUGUSTA, GA — Textron Specialized Vehicles Inc., a Textron Inc. company, announces the transition of its Bad Boy® Off-Road brand to Textron Off Road. Side-by-side models in the current line remain the same; vehicles with the new Textron Off Road branding will begin to appear in authorized dealerships by April 2017. The Textron Off Road brand of side-by-sides features the gasoline-powered Stampede™ and Stampede XTR; the all-electric Recoil®, Recoil iS and Recoil iS Crew; and the hybrid Ambush® iS. The brand name change signifies the strong engineering and manufacturing legacy Textron has in industries such as aerospace, defense and automotive. Among Textron's well-known brands and products are Bell Helicopter rotorcraft, Cessna and Beechcraft fixed-wing aircraft, Lycoming engines, Cushman utility vehicles, Jacobsen professional turf equipment, and Greenlee professional tools. "We are changing our brand from Bad Boy Off Road to Textron Off Road to better reflect the detailed design, precision engineering, manufacturing expertise and high performance for which Textron is known, across a number of major industries," said John Collins, Vice President of consumer for Textron Specialized Vehicles. "Our new name is more indicative of the level of performance, quality and innovation that we build into our side-by-sides, and demonstrates how serious Textron is about its future in the powersports market." Changes to the website and social media platforms are complete and online. The new website address is www.TextronOffRoad.com. About Textron Off Road Textron Off Road, formerly known as Bad Boy Off Road, pioneered the category of electrically powered 4×4 vehicles used for hunting and outdoor recreation due to their silent, odorless operation and environmentally friendly, emissions-free drivetrains. Today, the diverse Textron Off Road product line includes gas, electric and hybrid-powered off-road vehicles for a variety of uses in work and play, including the new Stampede and Stampede XTR 4×4 side-by-sides. Textron Off Road is a brand of Textron Specialized Vehicles Inc., a Textron Inc. (NYSE: TXT) company. About Textron Specialized Vehicles Inc. Textron Specialized Vehicles Inc. is a leading global manufacturer of golf cars, utility and personal transportation vehicles, snowmobiles, side-by-sides, all-terrain vehicles, professional turf-care equipment, and ground support equipment. Textron Specialized Vehicles markets products under the E-Z-GO®, Cushman®, Arctic Cat®, Textron Off Road™, Jacobsen®, Dixie Chopper®, Ransomes®, TUG™, Douglas™, Premier™ and Safeaero™ brands. Its vehicles are found in environments ranging from golf courses to factories, airports to planned communities, and theme parks to hunting preserves. About Textron Inc. Textron Inc. is a multi-industry company that leverages its global network of aircraft, defense, industrial and finance businesses to provide customers with innovative solutions and services. Textron is known around the world for its powerful brands such as Bell Helicopter, Cessna, Beechcraft, Hawker, Jacobsen, Kautex, Lycoming, E-Z-GO, Greenlee, Textron Off Road, Textron Systems, and TRU Simulation + Training.
For more information visit www.textron.com. ❂
---
American Pride Golf Cart Services expands manufacturing space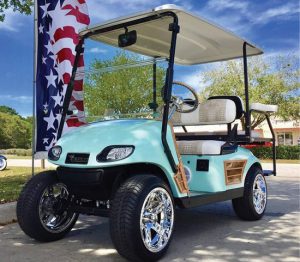 MANATEE, FL (April 14, 2017) – A family-run business in Bradenton is expanding its manufacturing space in East Manatee County. American Pride Golf Cart Services applied for a permit with the county on April 13, 2017, according to Manatee County permit records, to build a new manufacturing facility at 3208 81st Court E., across from Four Star Tomato and just north of American Pride's current facility. The future site of the manufacturing building is currently vacant. American Pride Golf Cart Services LLC bought it two years ago for $165,000 from Sarasota-based LCEK LLC, according to Manatee County property records. General manager Logan Hayden said the new manufacturing facility will be about three times the size of the current 9,000-square-foot shop. "I just see the opportunity to keep growing this business here in the Lakewood ranch proper area because I think the growth is going to be here for a while" Paul Hayden, owner, American Pride Golf Cart Services Hayden's dad, Paul Hayden, owns the custom golf cart business located at 8004 34th Ave. E. "We're just expanding the business out of need," Paul Hayden said. "We're a growing business and really a niche business, as well." American Pride Golf Cart Services primarily builds and re-manufactures golf carts. If the opportunity comes to "produce other products outside of our wheelhouse," American Pride will hire outside companies to help with design, Paul Hayden said. Paul Hayden owned several businesses before he moved to Florida and founded American Pride Golf Cart Services in the mid-2000s. He also founded the American Pride Youth Football League, a nonprofit based in Virginia. The Haydens are excited for the future of East Manatee County. "Lakewood Ranch is one of the quickest-growing regions in the country," Paul Hayden said. "We're just driving stakes for another generation." ❂
---
Club Car Masters the Art of the Selfie
Social Media Scavenger Hunt Contest with 92 Club Cars gives fans a chance to win an exclusive Club Car prize pack
Augusta, GA (April 5, 2017) – Club Car®, the global leader in golf and utility vehicles and a brand of Ingersoll Rand®, is hosting a Scavenger Hunt Contest in honor of the golfing world's arrival to Augusta. Golf fans have the opportunity to win an exclusive Club Car prize by simply snapping photos with any of the 92 Club Car vehicles strategically placed around Augusta.
Fans can enter to win by submitting selfies to the Club Car Facebook wall or Club Car Instagram using the hashtag #ClubCar. The eligible participant fan who submits the most photos in accordance with the Official Rules of the Contest will win the prize pack. All 92 vehicles have been strategically placed at local Augusta businesses.
"The scavenger hunt gives us an opportunity to connect with golf fans as they travel to Augusta over the next week," said Marc Dufour, president of Club Car®. "We are proud to call Augusta home for more than 50 years and have supported the growth of the game since we launched our first golf car in 1958."
With both corporate headquarters and manufacturing located in Augusta, Club Car continually supports the community supporting many causes from the United Way to the Golden Harvest Food Bank.
As one of the first golf car manufacturers, Club Car has been committed to the $70B industry and the game of golf from the start. From its support of the PGA Championship to the Ryder Cup, we continually support the growth of golf in various capacities and are excited for all eyes of the golfing world to be in Augusta. ❂