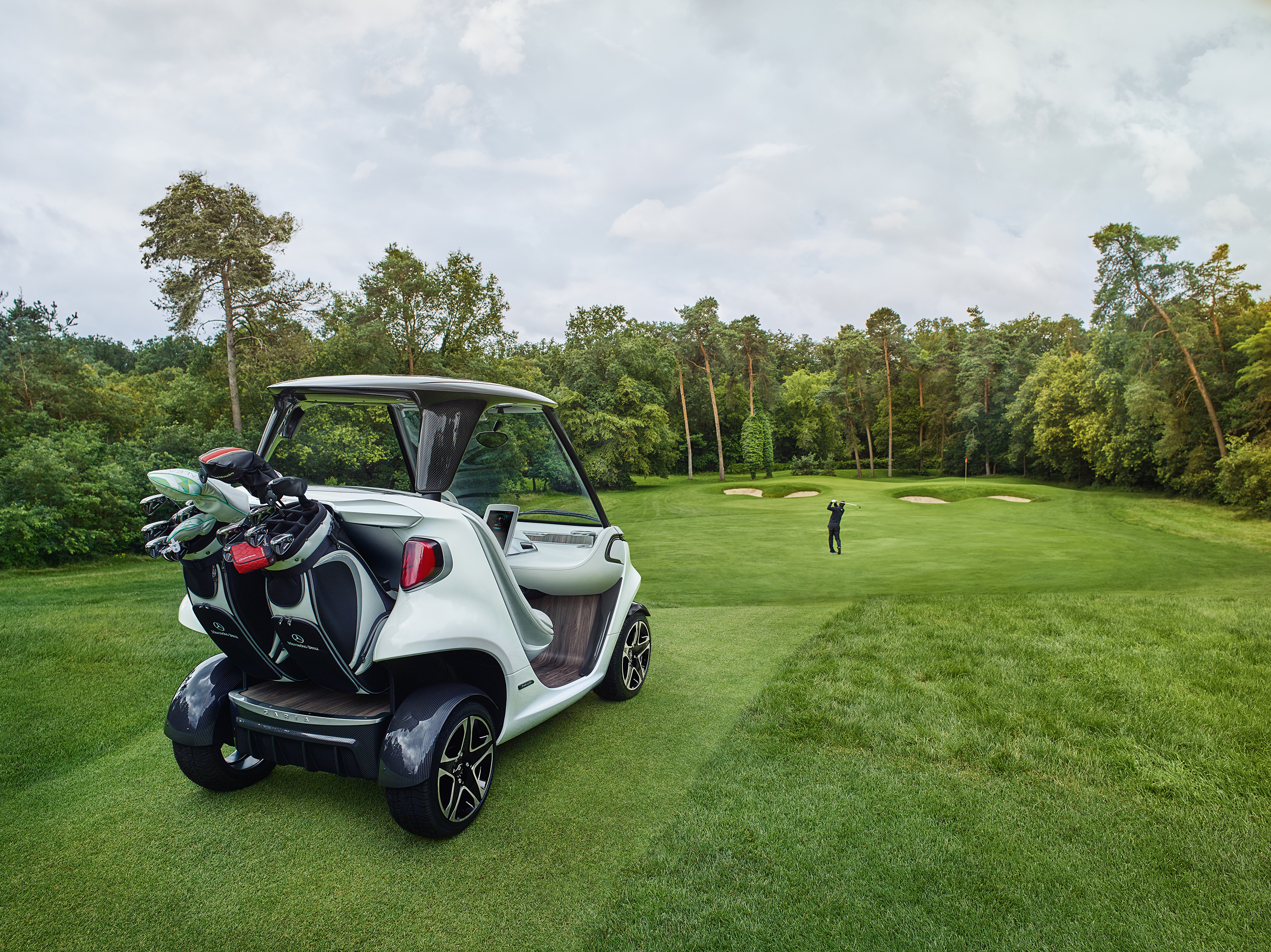 "A star on the golf course" An Excerpt about the Mercedes-Benz Style Edition Garia Golf Car  an Interview with Gorden Wagener
Stuttgart.  Vehicles with Mercedes-Benz design are already to be seen on water, on land and in the air. Now they will also be seen on golf courses. As a "real sports car", the Mercedes-Benz Style Edition Garia Golf Car authentically transfers the unmistakable Mercedes-Benz automobile design idiom of sensual purity to a premium-class golf cart. The showcar is the result of cooperation between Mercedes-Benz designers, Daimler's Think & Act Tank Business Innovation and the well-known golf cart manufacturer Garia. 
The Mercedes-Benz Style Edition Garia Golf Car defines a new class of transport for the golf course. Gorden Wagener, Head of Design at Daimler AG: "We have reinvented the world of the golf cart with our Mercedes-Benz Golf Car. Mercedes-Benz stands for modern luxury, and golf is an authentic part of that theme. Transferring our automotive design idiom to the Golf Car is therefore something quite natural, and in doing so we have created a product that is both sensual and pure."
Dr. Jens Thiemer, Vice President Marketing Mercedes-Benz Cars: "With the Mercedes-Benz Style Edition Garia Golf Car we are offering a high-end golf cart which is absolutely unique and was specifically developed for sporting golfers and the sport they enjoy." Our communication bears the lighthearted slogan "a real sports car".
"Our golf car stands for modern luxury" – Interview with Gorden Wagener by Daimler Communications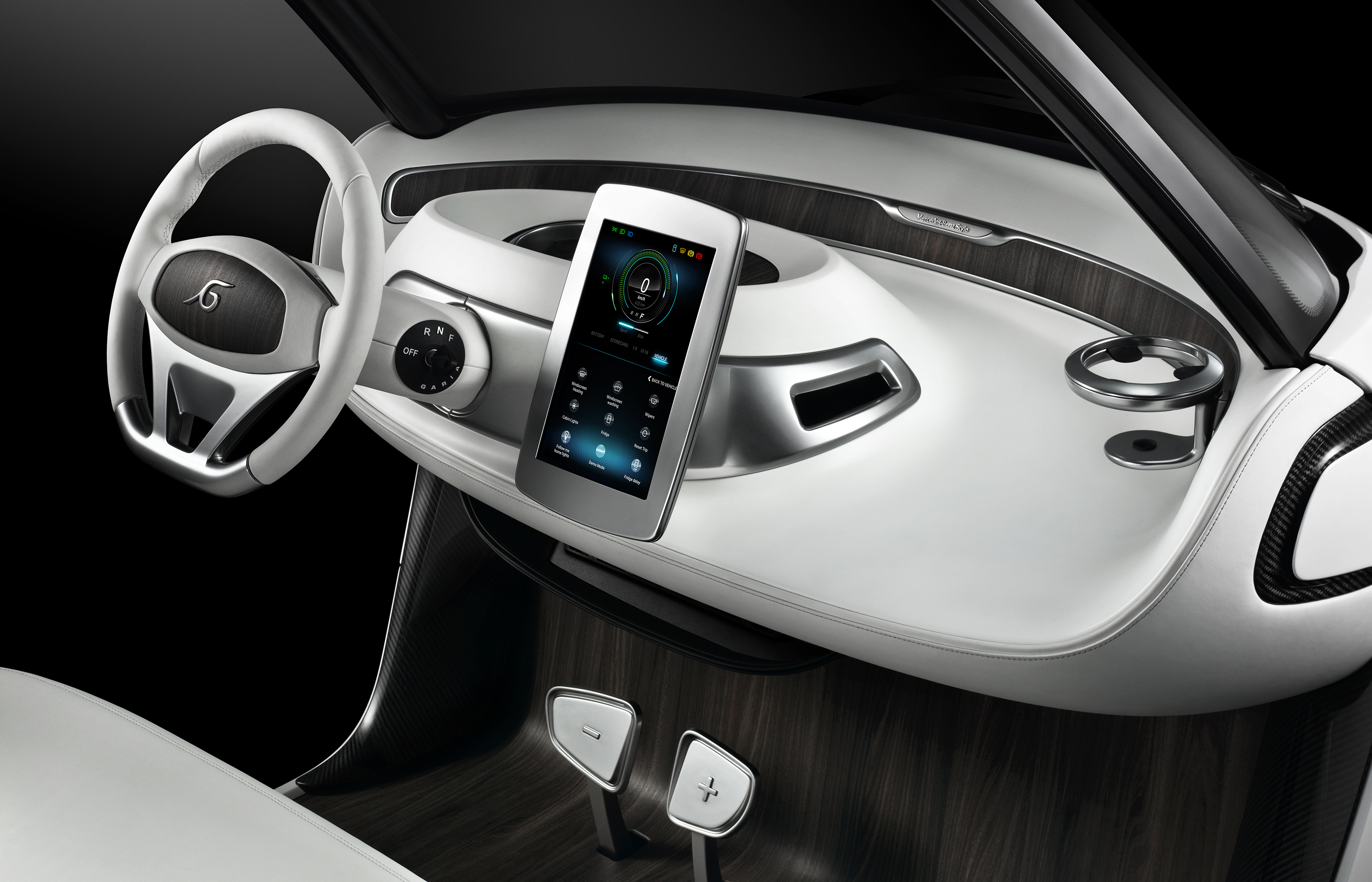 From your point of view, what is it that makes Mercedes Benz vehicle design so successful? Our design is hot and cool. Our design philosophy of sensual purity combines beauty with intelligence, defining the modern luxury for which the Mercedes-Benz brand stands.
How does your design philosophy of sensual purity manifest itself in the
Golf Car?  Transferring our automotive design idiom to the Golf Car was something quite natural, and in doing so we have c
reated a product that is both sensual and pure.  A very emotional and sensual form combined with intelligent technical details. One example is the tablet, which allows the occupants access to all the necessary information.
What is your favourite feature of the Golf Car?  That is difficult to say. For me the Golf Car is an overall composition with which we
have reinvented the world of the golf cart. Everything fits together, the proportions, the surfaces, the headlamps, the interior, the details. In the interior we have created something of a mobile lounge, with a new, interactive design on a touchpad where I can run both my golf software and the vehicle software. 
What does the concept of modern luxury have to do with the Golf Car? Mercedes-Benz stands for modern luxury, and golf is an authentic part of that theme. It is a very active sport, but also very luxurious.
What do you think of the 2013 design competition?  We received a phenomenal response to this competition for the design of a golf cart – quite wonderful suggestions, proposals and designs. This was the starting gun for this project, so to speak, and logical in terms of the relationship between Mercedes-Benz as a vehicle manufacturer and our commitment to golf. And we have managed to reinvent the golf cart as the Golf Car. The first conceptual phase already took into account that golf carts need to have certain characteristic features in view of the available space on golf courses. They must be narrower and shorter, but also higher than conventional automobiles. The front and rear overhangs must be very short in the interests of interior spaciousness within a compact overall length. The unusual proportions that resulted are still harmonious thanks to the design expertise of Mercedes-Benz Style. The designers have also been able to blend the exterior and interior into a formal unit.
For more about the "real sports car", please visit www.garia.com/about/about-garia
Club Car Presents $5,000 to PGA REACH for "Closest to the Hole Section Challenge" at the 49th PGA Professional Championship
Kevin Hayashi's Ace Wins Award for the Aloha PGA Section Foundation
Augusta, Ga. (June 30, 2016) – Club Car recently presented a check for $5,000 to PGA REACH, a charitable foundation dedicated to positively impacting the lives of veterans, youth and diverse populations through the game of golf. The funds will benefit the Aloha PGA Section Foundation.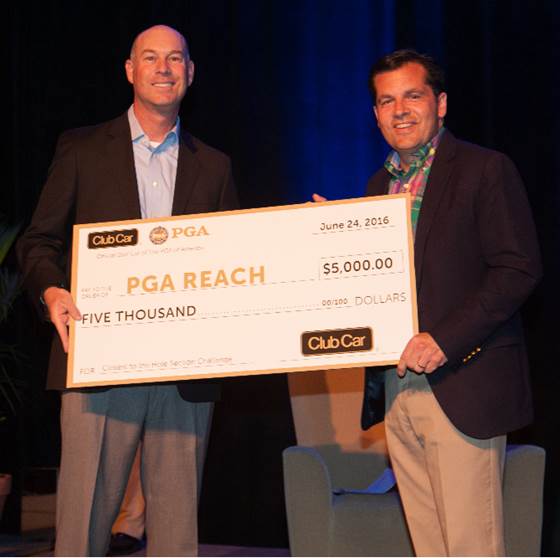 Kevin Hayashi's seventh career ace captured the "Club Car Closest to the Hole Section Challenge" at the 49th PGA Professional Championship at Turning Stone Resort Casino in Verona, New York. Presented by Club Car, Mercedes-Benz and OMEGA, the 2016 Championship concluded June 29.
Hayashi, a PGA Teaching Professional at Hilo (Hawaii) Municipal Golf Course, used a 6-iron to record his hole-in-one on Hole No. 16, a 182-yard, par-3 at Atunyote Golf Club, during a June 24 practice round.
Mark Brown of Oyster Bay, New York, was runner-up, with a shot to 3 feet and Joshua Rackley of King of Prussia, Pennsylvania, third at 3 feet 7 inches.
Club Car's Vice President of Global Marketing Jason Goldberg presented the check for PGA Reach to PGA of America President Derek Sprague.
As the maker of the Precedent golf car — the Official Golf Car of the PGA of America —  Club Car is proud to partner with the association and PGA Professionals to help grow interest and participation in the game of golf.
Club Car's focus on experience-centric technology and innovation has resulted in a portfolio of products and services designed to benefit both the operator and golfer.
These products include the Precedent i3, the world's first golf car with Connected™ technology engineered to enhance the golf experience and help operators manage the many facets of their business and differentiate their course.
For more information, please visit clubcar.com
Trojan Battery Names John Beering Chief Operating Officer Supporting Company Growth and Strategic Initiatives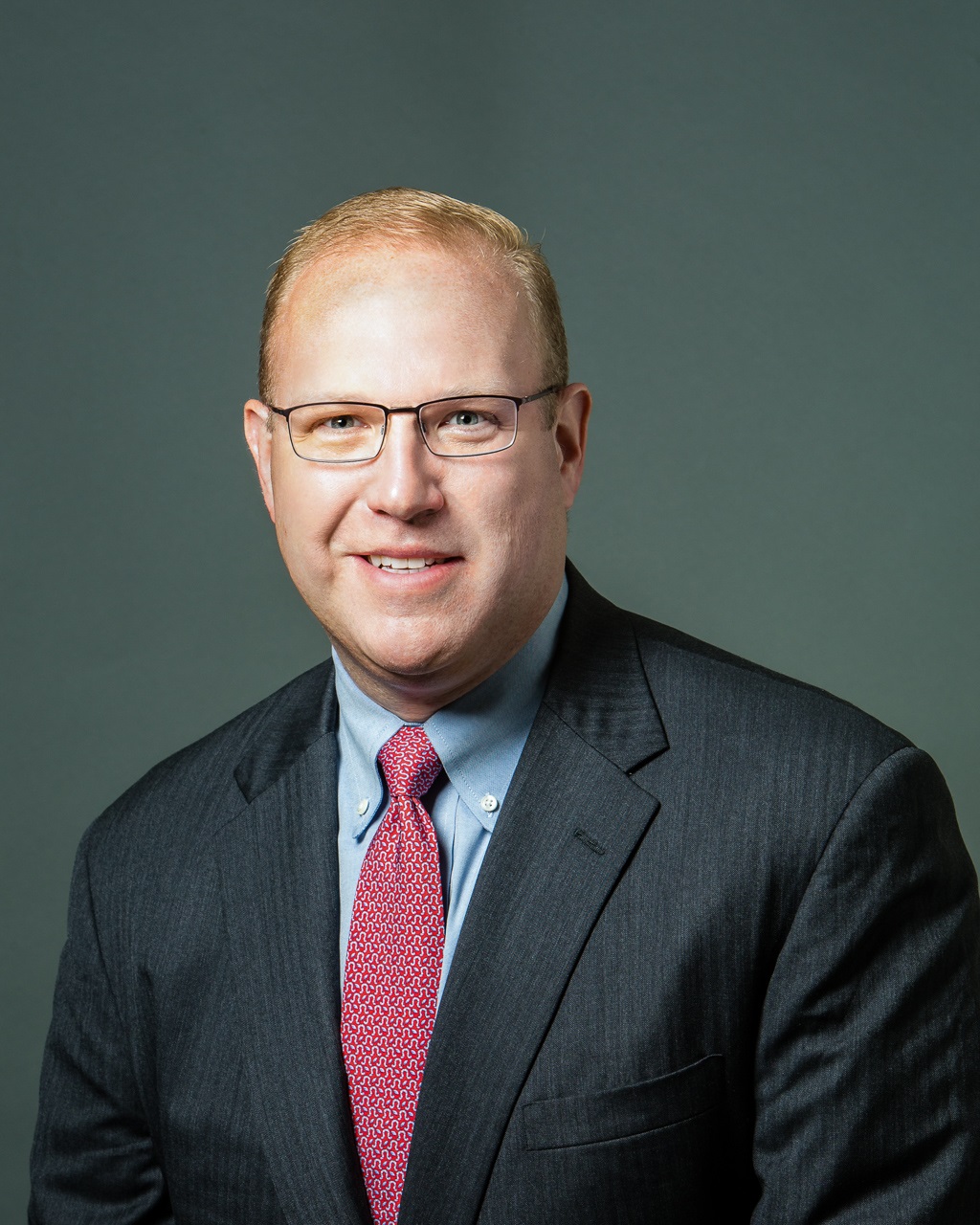 SANTA FE SPRINGS, Calif., June 30, 2016 – Trojan Battery Co., LLC, today announced the appointment of John Beering as the company's chief operating officer, a new role that reflects Trojan Battery's rapid growth and global expansion. As a member of the executive management team, Beering brings more than 20 years of experience and expertise in leading, implementing and improving business operations across a wide variety of businesses.
Reporting to Jeff Elder, president and chief executive officer of Trojan Battery, Beering is responsible for all operations of the company including manufacturing, environmental health and safety, quality, engineering, supply chain, sales and marketing. Trojan's finance, legal, human resources, as well as market and corporate development teams will continue to report directly to Jeff Elder.
Beering's appointment is the latest in recent executive management additions to Trojan Battery's senior leadership team to help support and implement the company's wide-ranging product development and global sales strategies.  Trojan appointed Michael Everett, senior vice president of engineering, and Robert Gibson vice president of quality, in February 2016, whom also serve on the company's executive team and report to Beering.
"John's breadth of engineering, operations, sales, marketing and business management experience will be instrumental to Trojan Battery as we enter the next phase of our corporate growth," Elder said.  "Trojan is committed to delivering unmatched deep-cycle battery technology, along with world class customer service and support, and John's proven track record make him the ideal candidate to lead our key growth initiatives."
Most recently, Beering was senior vice president and general manager for the Commercial Powertrain Business with Eaton, where he was responsible for commercial and product development programs, as well as all strategic initiatives globally. Prior to that, he held other general management and marketing roles with Eaton.  He also has served in multiple sales and marketing positions at Pratt & Whitney, and in engineering and product management roles with Carrier Corp.
Beering earned a Master of Science degree in management, marketing and finance, and a Bachelor of Science degree in industrial engineering from Purdue University in West Lafayette, Ind.

For more information, please visit website.

Red Hawk Announces the Opening of a New Facility in Jacksonville
Red Hawk is opening a new 35,000 square foot distribution center in Jacksonville, Florida in order to increase customer service and decrease shipping times to the Southeast.
"We are investing in the future by expanding our distribution footprint.  Our warehouse has been secured, staff has been hired, and inventory is being received." says Duffey Pitzer, Red Hawk Sales Manager.  Orders will begin shipping from this facility in the Fall 2016.  The new Distribution Center will carry all 3,000+ parts and accessories included in the Red Hawk and RHOX product lines.
The new Florida distribution center is a big step in Red Hawk's continued efforts to provide the best customer service in the industry.  Red Hawk is a family owned and operated wholesale supplier of top quality parts and accessories to dealers.
For more information, please visit redhawk.com
YAMAHA UNVEILS THE NEXT GENERATION OF FLEET GOLF CARS WITH ITS NEW DRIVE2 LINEUP
Innovative Drive2 Gas Car Mirrors the Quiet Ride of an Electric Car — Newnan, Ga. (July 15, 2016) – Yamaha Golf-Car Company has unveiled The Drive2, its next generation of gas and electric golf fleet vehicles, and the company's latest expression of refined, luxurious technology.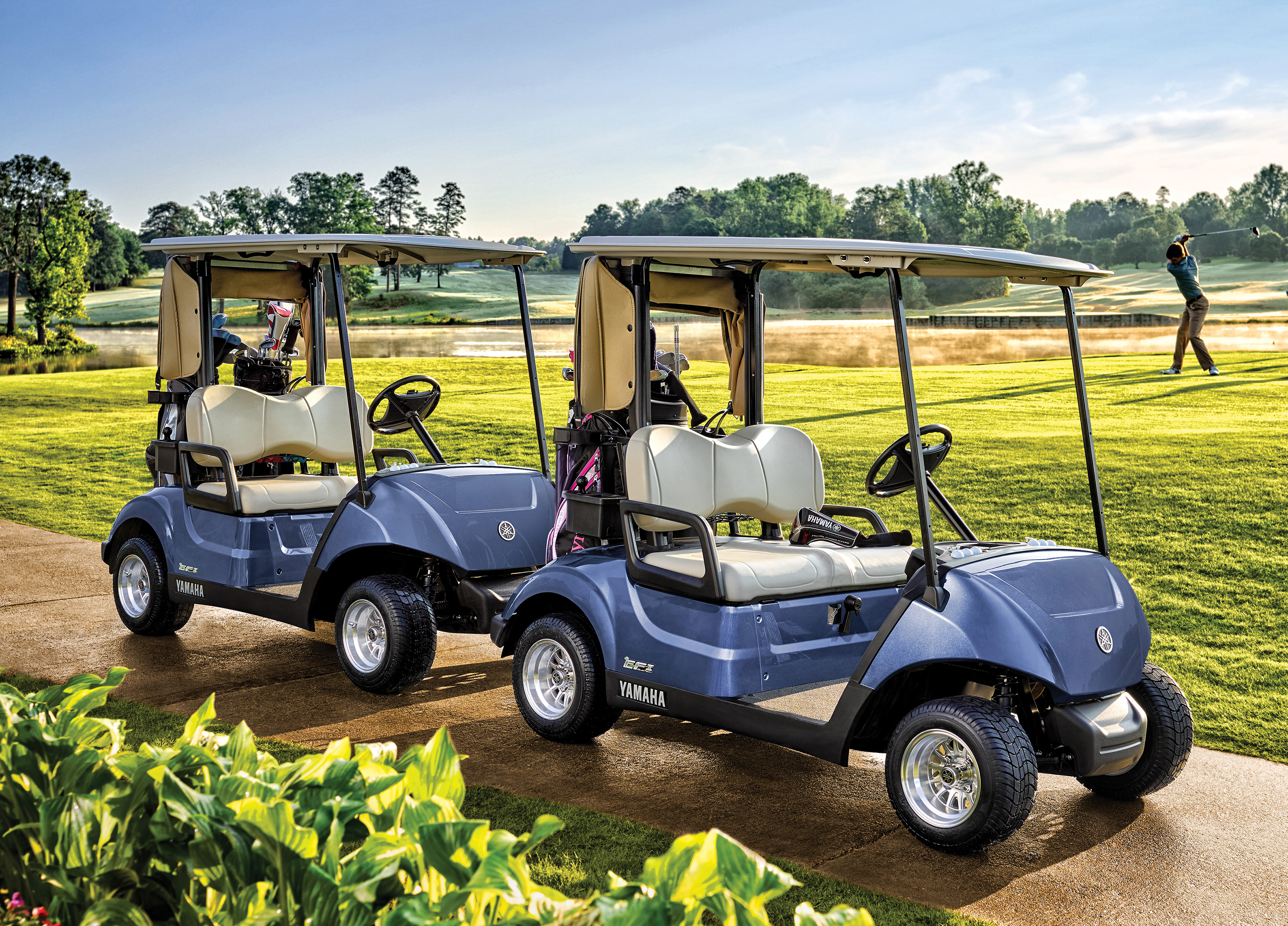 Designed and manufactured by Yamaha to ensure a more agile, engaging and memorable driving experience, the Drive2 golf cars are the product of ongoing enhancements to the original Drive Series introduced in 2006, combined with striking new technological innovations across all four models (EFI, Carbureted, AC & DC).
"The Drive2 lineup of golf cars is our answer to the golf industry that relies on Yamaha to continuously develop cost-saving solutions while enhancing the player's experience at their course," according to Yamaha Golf-Car Company President Tom McDonald. "The Drive2 was so named as our way of acknowledging all of the best features that we took from the Drive lineup, while creating something new and innovative that will serve the golf industry for years to come. As with all of the other great products that Yamaha produces, the Drive2 embodies Yamaha's singular dedication to being the leader in creating a lifetime of exciting and memorable experiences, as well as being a committed partner to the future of our industry." 
Drive2 Fleet Vehicle Improvement
Building on 10 years' worth of continuous improvements made to the Drive line of cars, Yamaha incorporated significant improvements when designing the Drive2 lineup. Yamaha already had an advanced fully-independent automotive front suspension, but they improved the ride even further with performance-tuned rear suspension on the two electric and carbureted models. New design lines are seen on the body panels, while the rear access lid has been greatly enlarged enabling easy access to the engine and tra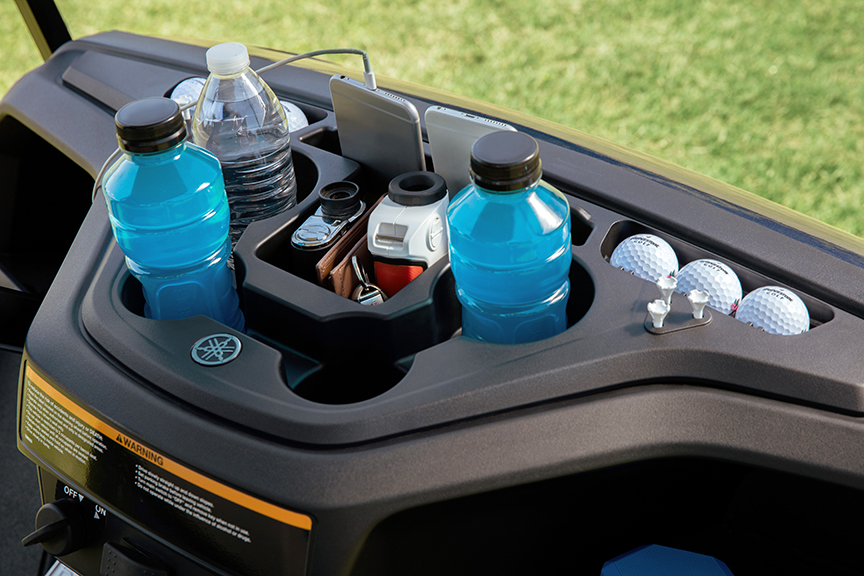 nsaxle, saving time during routine maintenance. The revolutionary automotive dash has been redesigned to be 34% larger, including built-in storage areas for mobile devices, range finders and multiple sized drinks. Yamaha also added no-slip mats in the front storage compartments to keep personal items more secure during the round.    
Drive2 QuieTech Gas Golf Car
With QuieTech, Yamaha creates a new category of golf car combining the quietness and ride of its electric car with the profitability and performance of its gas car. In the new Drive2 QuieTech model, Yamaha engineers have developed a gas golf car that is dramatically quieter than the competition and almost as quiet as an electric car. Additionally, QuieTech is equipped with the first independent rear suspension system ever built for use in a golf car; technology inspired from Yamaha's renowned all-terrain vehicle line. It is also equipped with Yamaha's electronic fuel injection system (EFI), which Yamaha first introduced to the industry in 2014. EFI technology affords superior gas mileage, easier cold starts, and the industry's smallest carbon footprint. This model will appeal to both gas and electric customer fleet courses looking to lower their total purchase price or lease payments significantly due to the longer term and higher residual that gas cars allow for. The Drive2 gas car is also available in their proven standard carbureted fuel engine.
Drive2 PowerTech Electric Golf Car
At the heart of the Yamaha Drive2 PowerTech electric car is its dynamic alternating current (AC) engine introduced in 2015. This motor provides the most horsepower in the industry capable of handling steep hills with speed, with a great ride, and with more efficiency than a standard DC electric engine. For flat terrain courses that do not need extra power, The Drive2 electric car is also available in a standard DC engine.
For more about Yamaha Golf-Car, visit online at www.yamahagolfcar.com.