Florida mother Mandy Conner has harnessed the fun community spirit of golf cars to help educate and raise money for an important issue.
The golf cars cruise around the North Florida neighborhood, decorated with the ride's theme and filled with people ready to make a day of it. It's a fun time and a tradition nearly a decade in the making, but Katelyn's Ride for Autism also has some serious purposes. Purposes that the golf car community has got behind and supported.
The Katelyn in the title is the daughter of Mandy Conner. As she's learned about her daughter's autism, Mandy has also looked to help others learn. That's led to work with Northeast Florida Advocates for Autism and Related Disabilities – as well as a fun annual golf car event with a bigger purpose. They've been doing the ride for eight years now.
"That's a big year for me, I never imagined we'd do it for that long," Mandy Conner says.
They started with 34 golf cars; this year there were 4,000.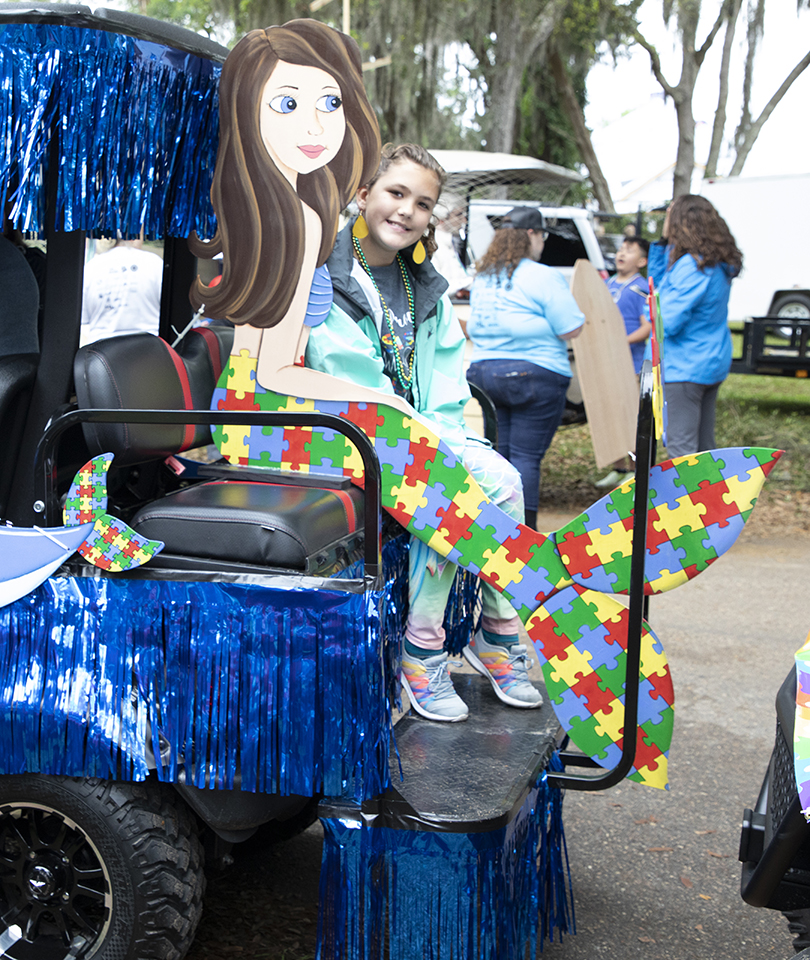 "Back then, we didn't have sponsors and t-shirts," she says, adding that in the first several years word-of-mouth buzz built about it because people would see it and ask what it was.
Now that word has got around, she finds they don't have any trouble getting people out for the Yulee, Florida event. "A huge number of community participants come out."
The ride funds Northeast Florida Advocates' events that can include everything from sensory-friendly movie nights to paying for time at a public area so that there can be smaller numbers of people and less noise, which can be so important for children with autism.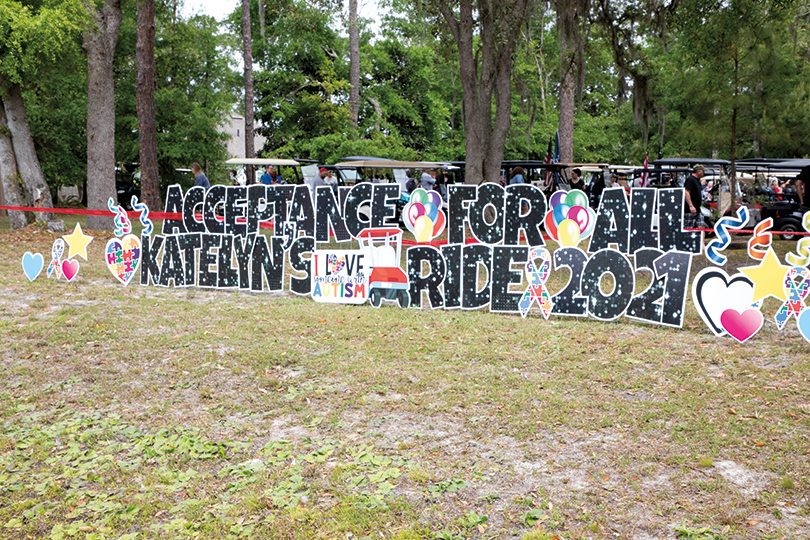 North Florida golf car businesses, including Nivel Parts and Manufacturing, have also become big supporters of the event. And there's a small army of volunteers.
"You really need somebody that had the will and the dream, that wants to do this," Conner says. "It takes a lot to make something like this happen. We have different people from all walks of life that add their little bit of what they can do to help."
Every ride includes a handful of families with a child who has autism. They become the day's honorary riders. For the families, it's a big deal.
"They say this is the safest they've ever felt," Conner says. "This is the most love they've ever felt from their community."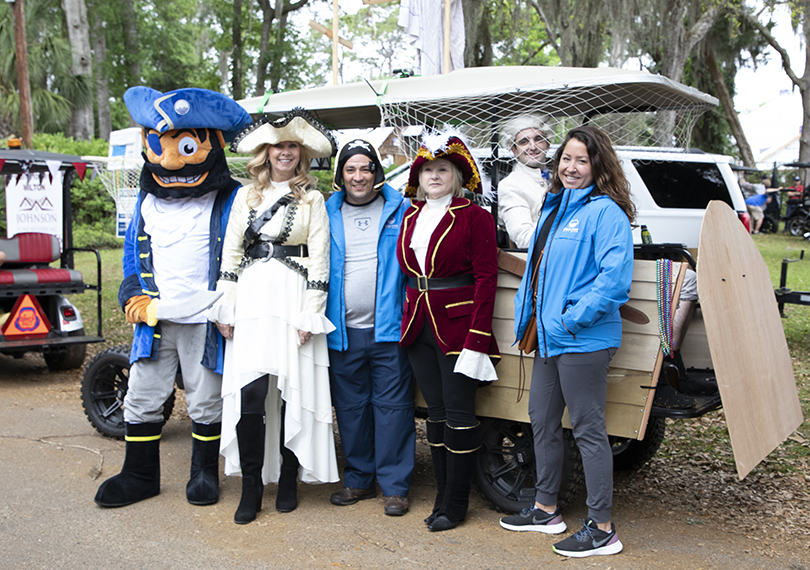 That gets to the biggest goal of the ride alongside fundraising. People often just don't know, Conner says. They don't know why that child is acting that way in Publix. They don't understand why the neighbors' child plays differently than there child. "Raising awareness" is a term that gets thrown around a lot, but educating people on what autism looks like and what they can do as individuals and as a community is a big part of what Conner does.
"My goal is to impact community and home," says Conner, who has chosen not to remove her daughter from her local public school and instead advocates for greater opportunities in mainstream education. "She's setting the way for all the children that come after her. And let me tell you, she has taught these teachers so much."
Through events like a fun day with golf cars, so has her mom.
For more information, visit kaitlynsride.com.