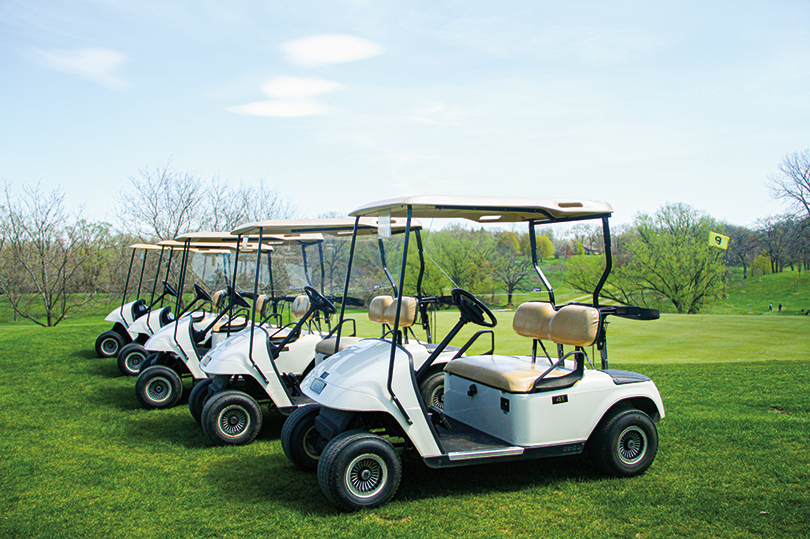 Safe Wedge
by Five Star, available at safe-wedge.com.
Safe Wedge is a protective partition that can be placed between golf car riders. It's perfect to keep fleets in full service while maintaining social distance. It's constructed from hard-coated, lightweight polycarbonate, both sides are resistant to scratches, abrasions and harsh chemicals. Plus, it can be cleaned and sanitized in minutes!
---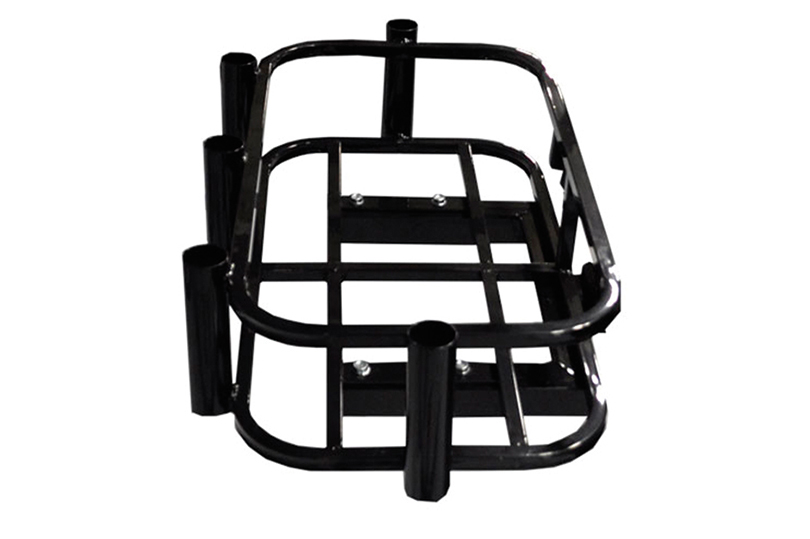 Rear Hitch Mount Cooler/Rod Holder Rack
by MadJax, available at nivelparts.com.
Mount your cooler onto your golf car with this easy to install rack. It's convenient for coolers, rods, cargo and more. It fits any standard 2″ receiver and the inner cargo measures to 28″L x 15.5″W x 6″H.
---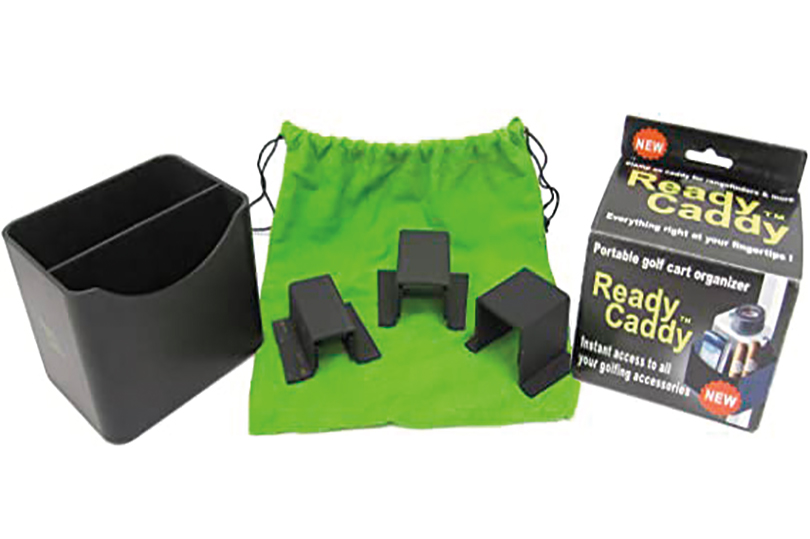 Ready Caddy Golf Cart Organizer
by ProActive Sports Group, available at proactivesports.com.
Get organized with this two compartmentalized caddy organizer that attaches instantly to roof support post with its soft-coated clamps. It's made of sturdy weatherproof plastic that won't rust and the interior is felt-lined.
---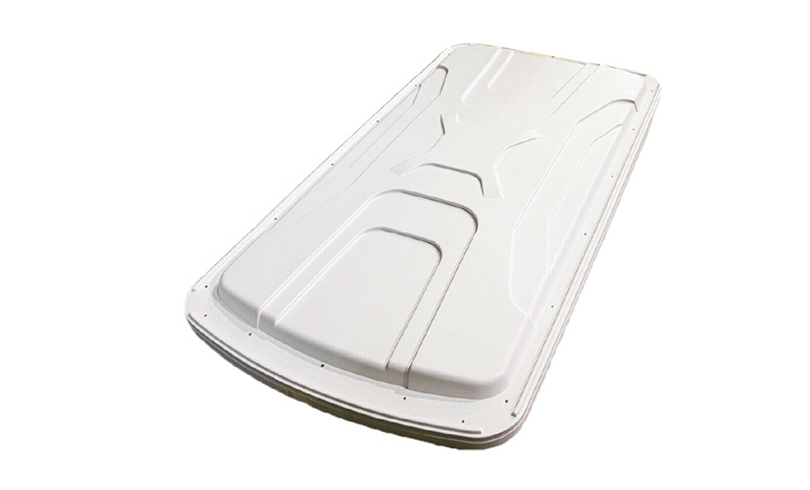 84″ Versa Triple Track Top (White)
by Nivel, available at nivelparts.com.
This new ABS top is designed for maximum strength and durability with a lower profile to provide additional overhead clearance. The new design reduces Nivel's previous top height by 2-1/2", providing extra clearance for lifted vehicles through garage doors and low clearance openings. The ABS construction provides additional strength and resistance to heat.
---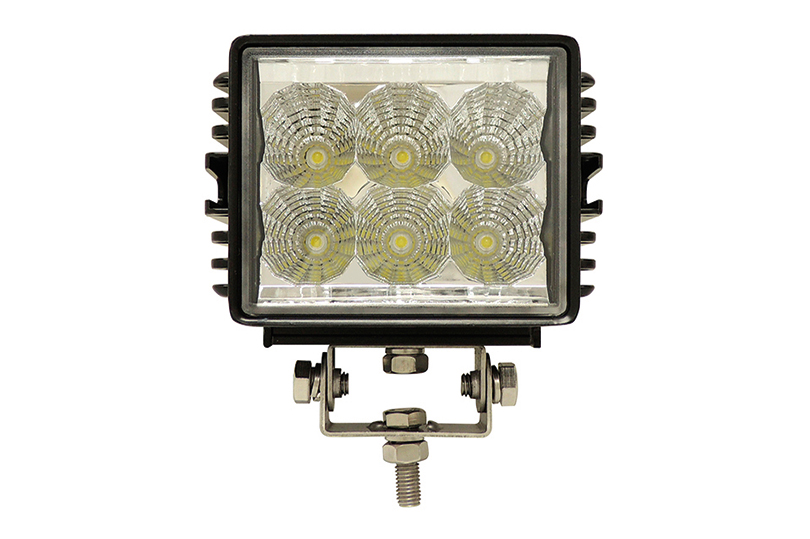 LED Utility Spot Light
by RedHawk, available at redhawk.golfcart.com.
This universal spotlight works for both electric and gas golf cars. It's perfect for nighttime as it shines eight times brighter and adds about 50 feet of visibility to your drive. In addition, it's energy efficient and environmentally friendly as it uses less energy than non-LED lights.
---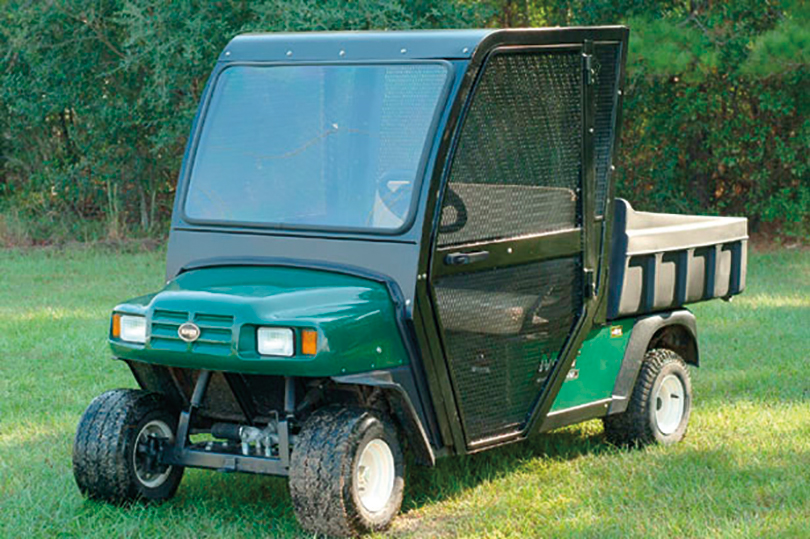 Ball Cage
by Eagle Products, available at eagleproducts.us.
This ball cage, which was made in the U.S.A., is intended to protect golf car riders. It's tough and rugged but sleek and made of steel – literally.
---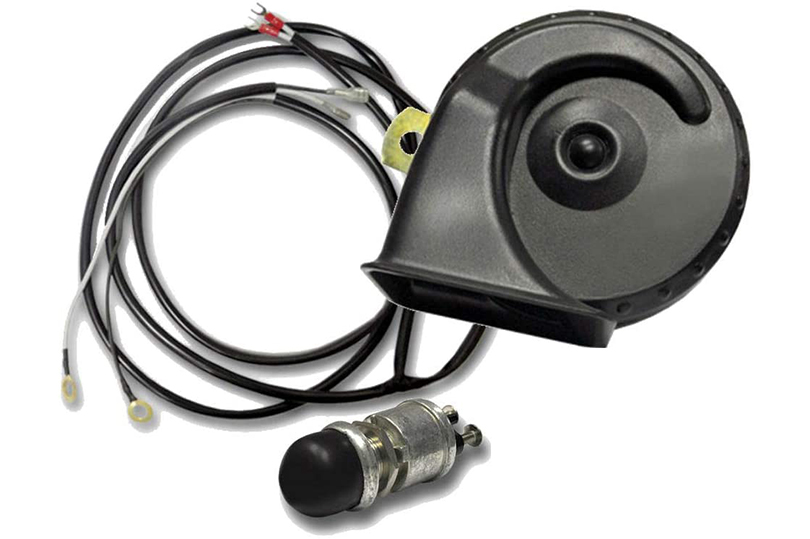 12-Volt Horn Kit
by Nivel, available at nivelparts.com.
In some subdivisions, golf car horns are required, and they're also required to make your car street-ready. It includes an adjustable volume setting and is universal.