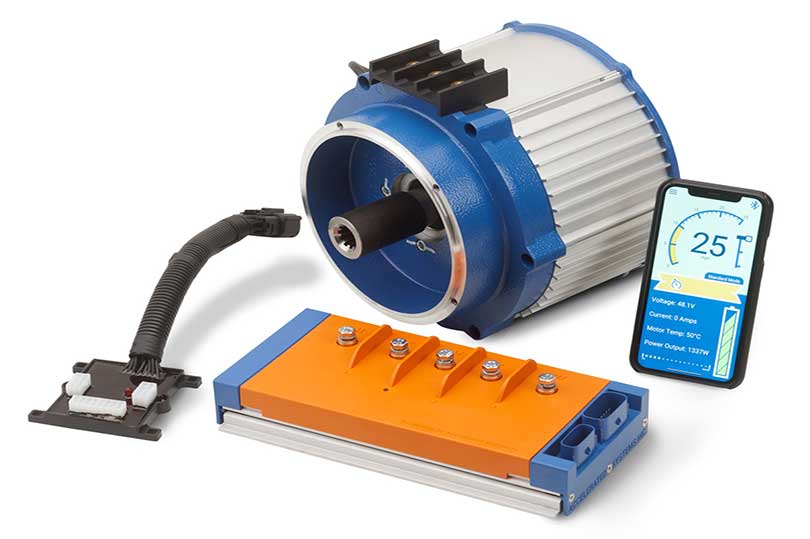 SilverWolf™ Vehicles Inc. now offers TEEKON™, a rear wheel drive plug 'n play power kit providing golf car enthusiasts with increased performance without sacrificing battery life.
The new kit, branded TEEKON™, brings greater range, power and speed to stock DC electric motor golf cars.
This high-performance motor kit bundles an AC Permanent Magnet 12 HP motor, 840 Amp Controller, Plug 'n Play wiring harness and powerful smartphone app.
Designed to bolster the explosive growth of golf car utility vehicles by delivering 20% greater range, 60% less weight than other kits while still offering 56% more speed and acceleration.
Superior ease of installation and end user customization is built right into its DNA. The Plug 'n Play wiring harness connects directly to the OEM wiring, while the slick, Bluetooth® smartphone app facilitates on-the-fly performance customizations.
To purchase or get more details visit the SilverWolf™ Motors Website or drop them a line, and they'll be in touch soon.