Columbia would once again like to congratulate all of our dealers on a fantastic 2017! The solid partnerships that Columbia has built with their distribution partners made 2017 Columbia's best year ever! However, there were a few dealers that shined a little brighter than the rest.
These dealers each exhibited excellent sales strategies, exceptional customer service, and a combined commitment to the Columbia brand. These dealers were recognized for their achievements at Columbia's partner conference held on November 14 and 15, 2017. Columbia presented four different levels of awards to dealers, including the Platinum, Gold, Silver, and Rookie of the Year Awards to their partners as follows:
Platinum Partner Award Recipient: Southwest Toyota Lift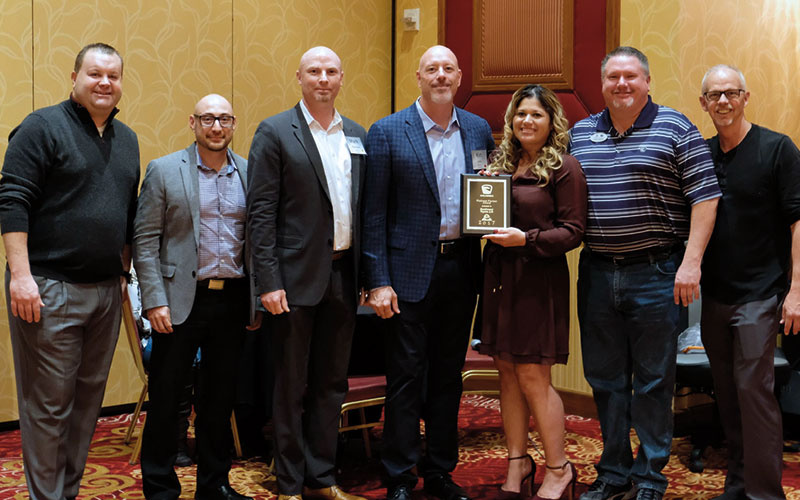 Southwest Toyota Lift has dominated their sales territory. They search out leads, provide excellent customer service to end users, and embody Columbia's mission of providing inspired solutions that move our customers at every turn. "Southwest has a dedicated Columbia specialist, which has contributed greatly to their success in the field. They have a large market share in their territory and continue to support Columbia as a great partner," stated John Groff.
Gold Partner Award Recipients: Wiese USA and Equipment Depot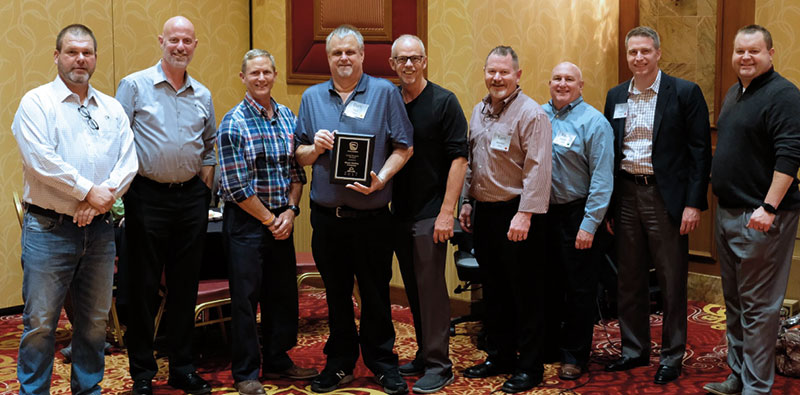 "Wiese is a family-owned company that has been with us for over 15 years. They were our first million dollar dealer. A big part of their success is recognizing the need for a Columbia specialist. By having someone focus solely on Columbia, they saw their business with us in the central division double," said Travis Meireis.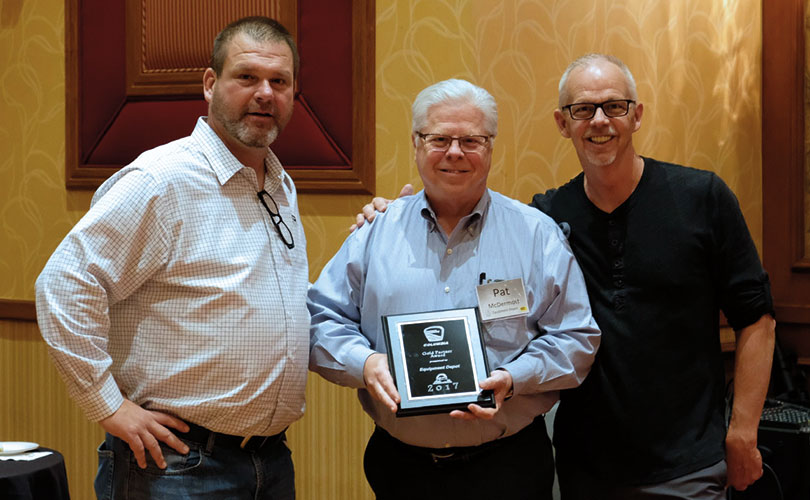 "Equipment Depot is a great partner in that they align with our values. They are responsive and strive to provide solutions that not only move people and materials but also product control systems and cleaning. They are very flexible and are always striving to meet the end user's needs. Equipment Depot is a valued supporter of Columbia and has always stood behind Columbia products," said Les German.
Silver Partner Award Recipients: Electric Movement, Hawaiian Lift, and Equipco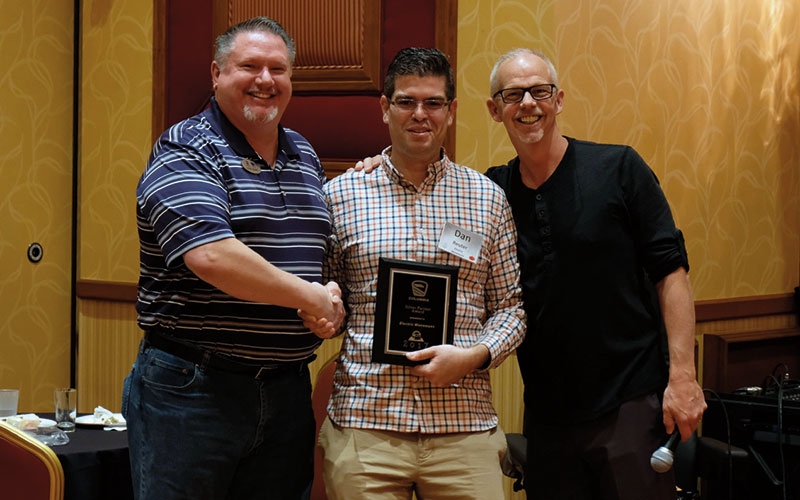 Electric Movement has continued to exhibit a go-getter attitude. They have been able to earn the trust of several large companies in Silicon Valley while maintaining great customer service and support for all customers. "We believe in building good relationships and Electric Movement has done that in spades!"- John Groff, territory sales manager, Columbia.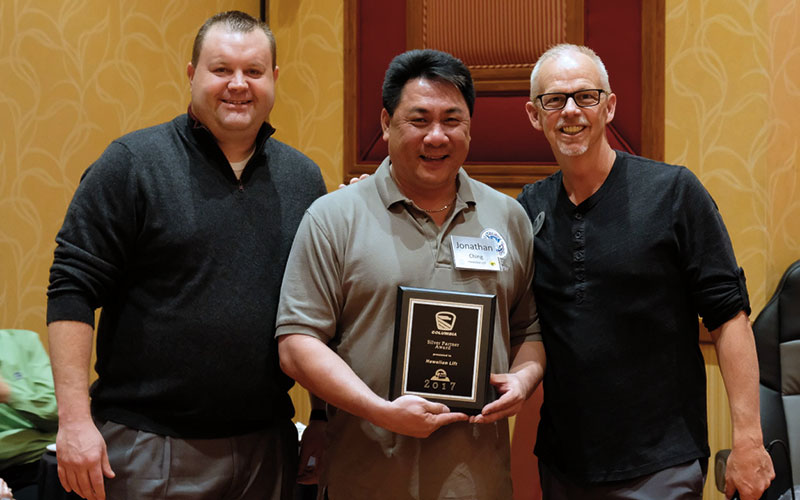 "Hawaiian Lift is a family owned, service-first company. Rick and his team in Hawaii have a great reputation, are quick at responding to customers, and are second to none in service. In this business, service is what keeps customers and builds long relationships. This is why they are so successful on the Island," stated Travis Meireis.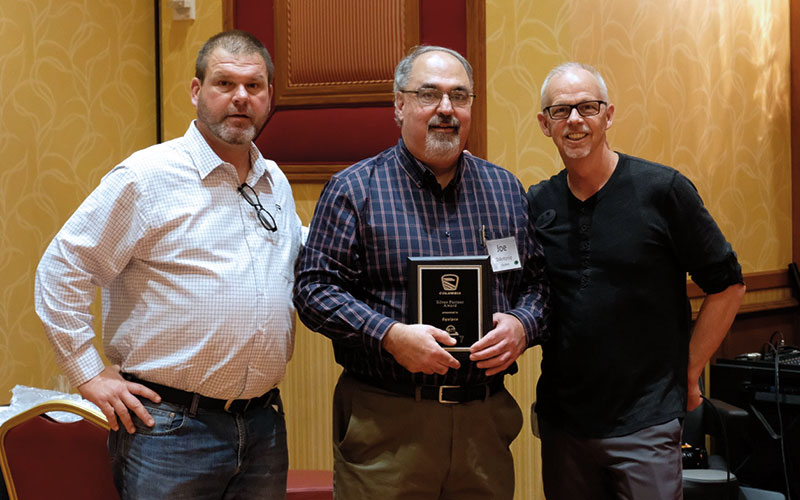 "Equipco is a great partner in the fact that their values align with ours. Their main focus of solving problems and providing exceptional responsive service is second to none! They believe in partnership rather than just selling!"- Les German, territory sales manager, Columbia.
Rookie of the Year Award Recipient:  American Golf Cars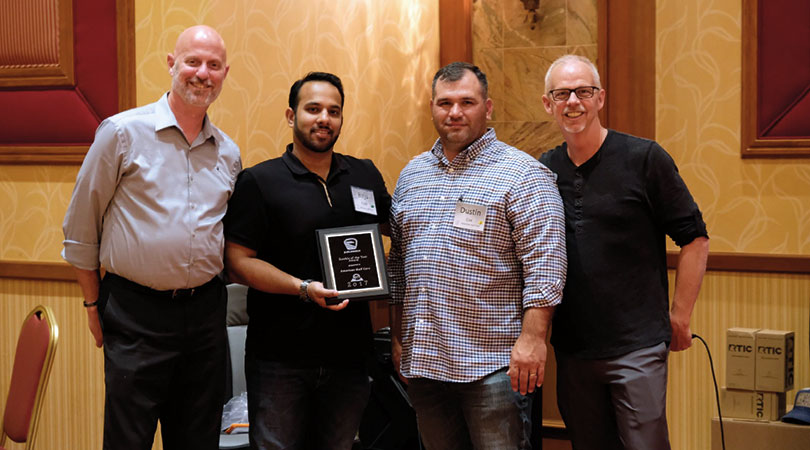 "American Golf Cars believes in the same customers-first values as Columbia. They have proven that the best way to grow their business and sell more Columbia product is by going "all in" with demo vehicles, rental vehicles, and by hiring a specialist. They have already made great relationships with end users, prospected leads, and have provided endless support to their customers," stated Scott Kallner. ❂
More About Columbia
Based in Reedsburg, Wisconsin, Columbia is a premier electric vehicle manufacturer whose history dates back to 1946. Columbia has one of the most expansive electric vehicle product line-ups in the world producing electric vehicles for private use as well as commercial and industrial applications that include models that move from 1 to 24 people, carry up to 6,000 pounds of payload, tow up to 16,000 pounds and travel up to 25 miles per hour. To learn more about Columbia, visit www.columbiavehicles.com.
Columbia Vehicle Group, Inc. is a member of the Nordic Group of Companies, Ltd. Nordic Group (headquartered in Baraboo, Wisconsin) is a privately-held holding company consisting of subsidiaries with 22 facilities, and 24 marketing units around the world with over 2,400 associates. Nordic Group member companies manufacture and distribute plastic, seating and transportation products worldwide for industrial, commercial and consumer markets. For more information, visit www.nordicgroup.com.