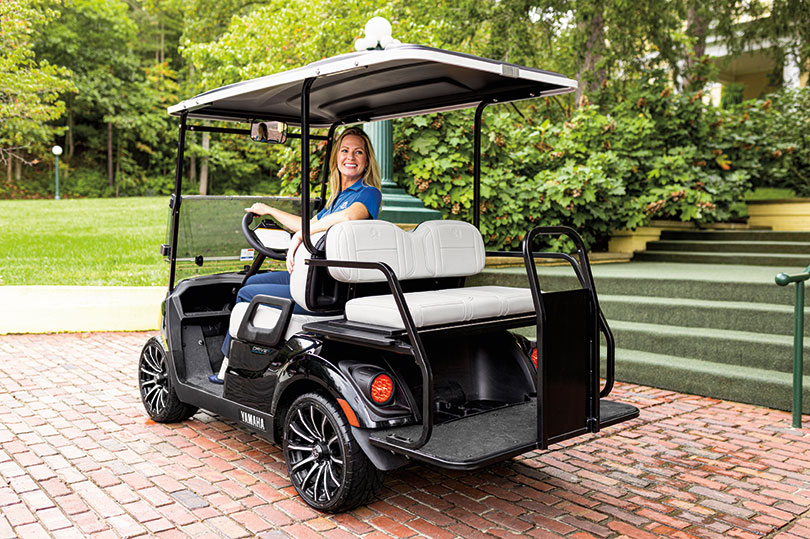 Yamaha showed off the goods in Orlando.
Yamaha Golf-Car Company was once again the exclusive golf car manufacturer featured at the 2022 PGA Show Demo & Fitting Day, which took place at the vast circular range and practice facility of Orange County National Golf Center (OCN) in Winter Garden, Florida. This event traditionally marks the start of the PGA Show.
Demo Day is the world's largest outdoor demo experience, where over a hundred golf equipment companies showcase their newest clubs, golf balls, grips, instructional aids and more.
At Yamaha Golf Car's Demo Day display area and test track, their brand-new Lithium-ion-powered golf car with Independent Rear Suspension (IRS) was officially introduced as a part of their industry-leading lineup. Yamaha is known for a product line of golf and utility cars, and the addition of the Drive2 PowerTech Li with IRS model offers customers the same comfort, reliability and performance that they are accustomed to, but with a Lithium battery solution. Yamaha is the only golf car manufacturer in the industry to offer a Lithium battery with an IRS option.
Manufactured by RoyPow, this lithium-ion battery has been further optimized by Yamaha and made specifically for their products, to achieve the perfect balance between efficiency and comfort. RoyPow is a leading lithium supplier to brands such as Chrysler, Hyundai, Kia Motors and Mercedes-Benz.
Demo Day provided attendees the opportunity to test drive Yamaha's newest advancements in their golf car vehicles. The Drive2 line was also put to work, along with several Yamaha multi-passenger vehicles, as they picked up attendees at various Yamaha shuttle stops and transported them to the Demo Day entrance. In addition, Yamaha provided the vehicles used by PGA staff, Reed Exhibition personnel and various on-site vendors.