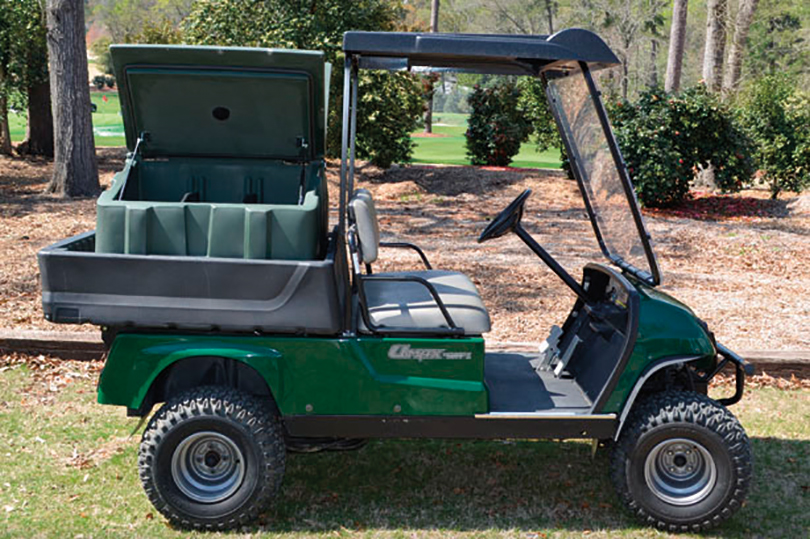 Eagle 288 Cooler
by Eagle Products, pricing available at eagleproducts.us.
Eagle Products' top of the line cooler is easily accessible and mobile, making it the go-to refreshment bar for golf tournaments. It has an adjustable compartment (use with or without separators). Its capacity is 56 gallons and total weight is 650 lbs (loaded) and 143 lbs (empty). It fits the E-Z-GO 1200, the Club Car Carryall 500 and the Yamaha Adventure.
---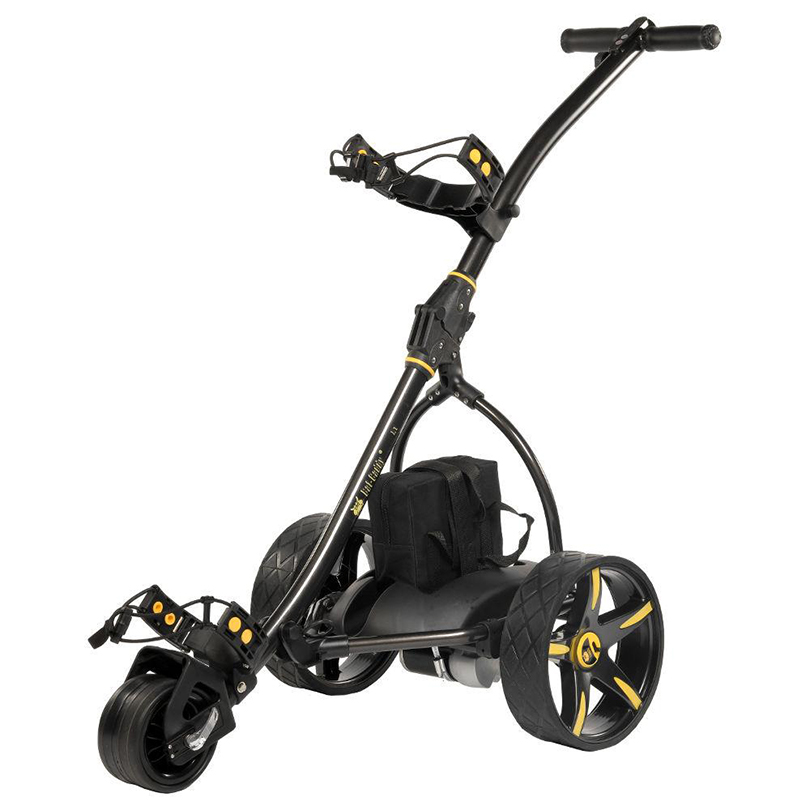 X3 SPORT
by Bat Caddy, pricing available at batcaddy.com.
This manual (non remote) control golf cart is electric powered and has high-quality features. It includes a lightweight high tech aluminum frame with an easy-to-use one click/one piece set up and fold design, a powerful quiet 200 Watt motor, a seamless rheostat speed control with battery charge indicator, timed advance distance, cruise control function, USB port and a more powerful, long-lasting 36Ah sealed lead acid battery. The X3 differentiates itself from the (X3/X4 Classic) by its larger, stronger battery, the additional timed advance function (automatic 10, 20, 30 yards advancements), USB port, and the elegant S-shape frame designed after its bigger remote controlled brother, the X3R.
---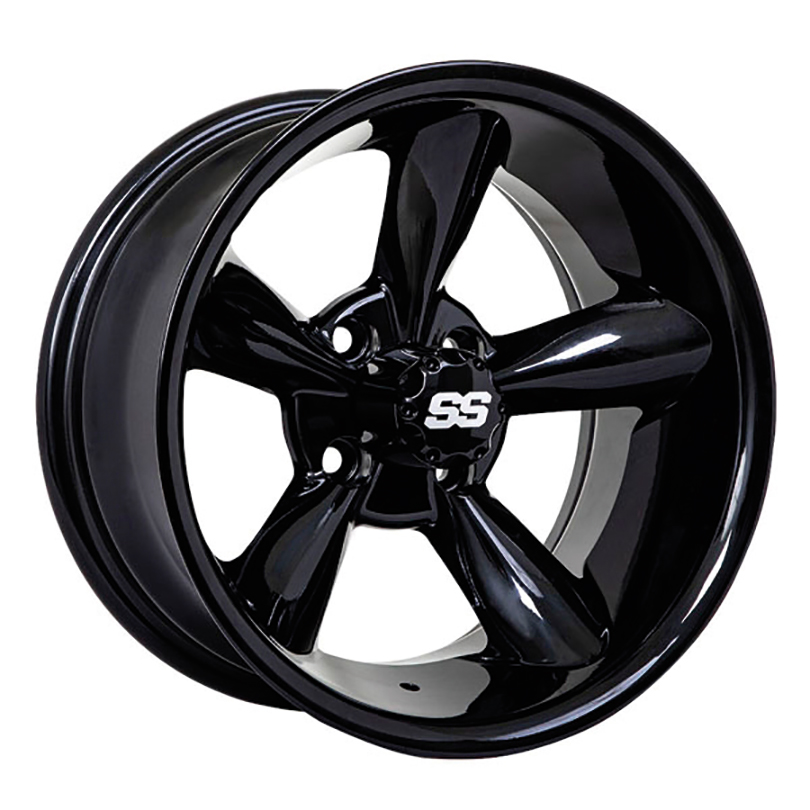 14″ Godfather Wheel
by GTW, pricing available at nivelparts.com.
The Godfather Wheel by GTW measures to 14×7. It features a black finish and "SS" center cap.
---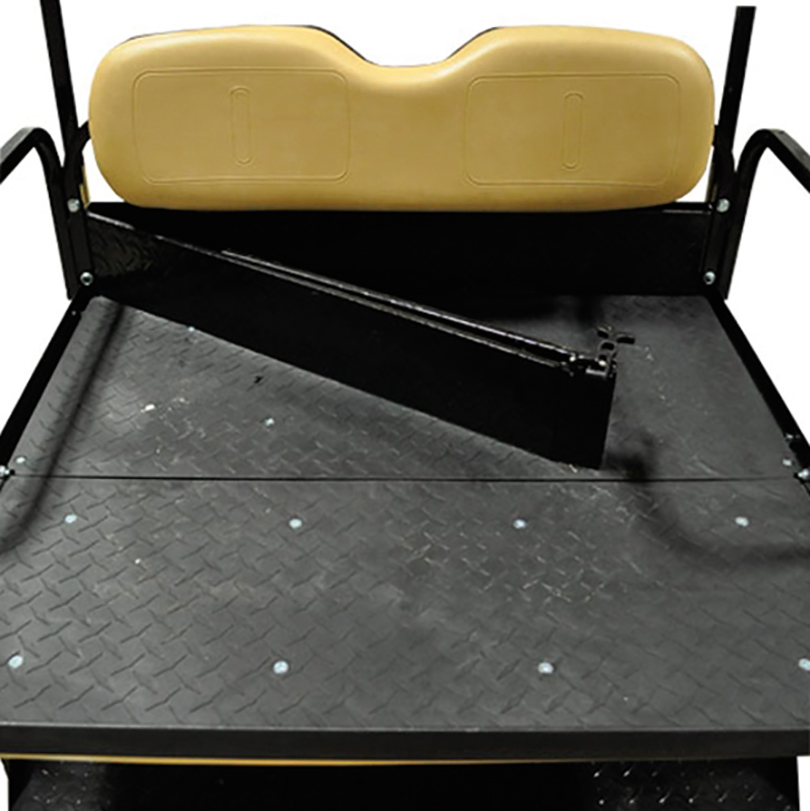 Expandable Cargo Bed
by GTW, pricing available at nivelparts.com.
Now you can have your seat and a cargo box too! This GTW Expandable Cargo Box unfolds to create a secure cargo bed when you need it, and then folds and locks out of the way when you don't. It is compatible with the GTW Mach Series Madjax Genesis 150 rear flip seat only.
---
Whiskey Golf Ball Chillers
by William Murray Golf, pricing available at williammurraygolf.com.
Actor Bill Murray and his brothers love the sport so much, they made their own brand out of it. Their website says it best: "Any amateur can grab a handful of plain ol' ice out of the freezer. The true gentleman thinks a few steps ahead and preps a pair of golf ball-style, mini glaciers for a proper Old Fashioned." It includes two golf ball chillers perfect for any drink from whiskey to wine and a custom wood box.
---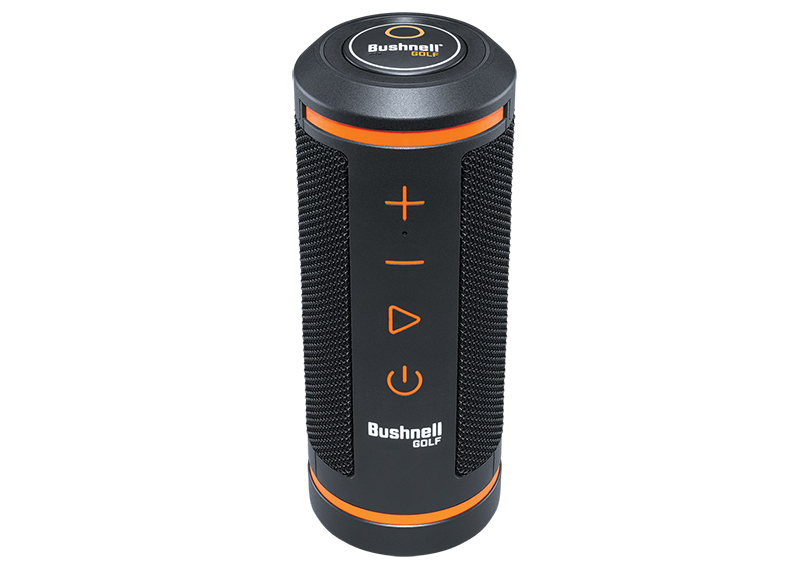 Wingman GPS Speaker
by Bushnell, pricing available at bushnellgolf.com.
Unleash your inner DJ on the course with this "first of its kind" product. It combines high quality audio with the ability to receive audible GPS distances and conveniently mounts to your cart bar via BITE magnetic technology. It also has enough power for 36 holes! The mobile app also includes these features: score tracking, GPS distances, tee times and 3D flyovers.