Get ready to see more of an exciting name in golf car accessories.
Since its inception in 2009, the name MadJax stood for quality and innovation in the golf car industry. And it still does – which is why this top golf car innovator is gearing up for a host of exciting new products and innovations.
MadJax was bought by Nivel in 2015 and has since operated as a Nivel brand. This year, Nivel is planning a MadJax relaunch that will see the brand embrace its roots as a premium accessory maker with superior dealer and customer service.
Brent Moore knows a thing or two about both companies. The MadJax founder is today's Nivel CEO.
"We are looking to get back to the philosophy of what we had – take it out of mainstream commercialized products into truly a premium product that is different than what you would normally buy within the industry," Moore said. "We would like to look to that reputation for innovation that is going to drive people to the brand."
That innovation will come not from one product but a multi-year rollout across the golf car accessories market. For Aric Singletary, Nivel's vice president of product engineering and development, it means embracing the sorts of advances golf car customers expect in other areas but perhaps not yet in golf cars.
"We're really going after the new technology – trying to bring what's in your automobile today into the golf car industry," Singletary said. "That includes safety, infotainment, all the cool stuff that's out there.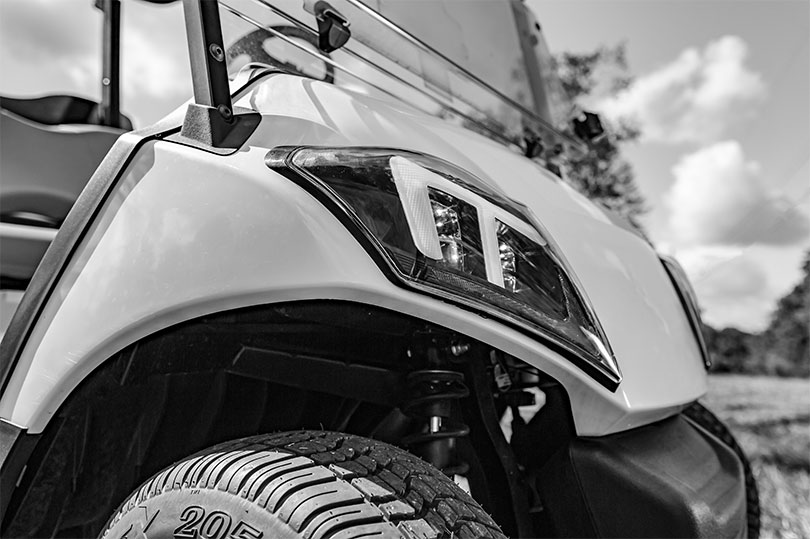 "We're trying to up the game and really be innovative. We're looking at new technology that's prevalent in the market, but that no one has done yet (in golf cars). We're really going after things that people haven't thought about."
But the MadJax philosophy goes beyond innovative products. Dealer support was also a big part of what gave MadJax its reputation, and that will continue. When MadJax first launched, the company revolutionized not just what was being sold but the way it was being sold.
"We saw a tremendous need for a consumer-facing product," Moore said. "We were the pioneer of putting retail displays in showrooms."
It seems remarkable when you look around a showroom now, but there was a time not long ago when color packaging was unheard of and brown boxes with black lettering were the industry standard. MadJax changed that, and made sure they had a robust online presence. In addition to creating innovative products, MadJax committed to helping dealers sell those products.
Now, barely more than a decade after MadJax first launched, details like that have been embraced across the industry. And it has to be that way – the modern customer demands it.
MadJax may have started that trend, but the industry has now broadly embraced it.
But there are always new places to take the industry, both in terms of products and sales and marketing.
"We're looking to make that next evolution into what the industry needs," Moore said. "There's always gaps and holes. You've got to fill them – solve problems for the dealer."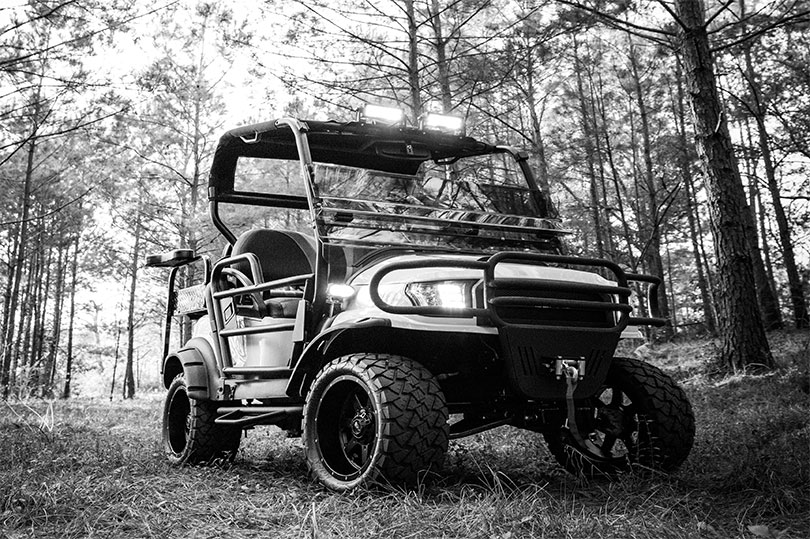 Offering superior support to dealers is critical when you're offering new products and technology. "You have to be innovative," Singletary said. "The market has changed. Even in the past two years, it's changed."
As it changes, there's also more and more room for what MadJax does best. Customers, Moore notes, are spending considerably more on golf cars than they were a decade ago.
"When people start spending more money on their product," he said, "it also makes them more likely to spend more money on accessories."
MadJax will reemerge into a golf car world that's matured considerably since 2009. But with a combination of innovative new products and a continued focus on core principles of forward-thinking marketing and helping dealers, Moore believes the brand is positioned to continue as a leader.
"I still do believe we hold the best position," he said, "to take that next leap."