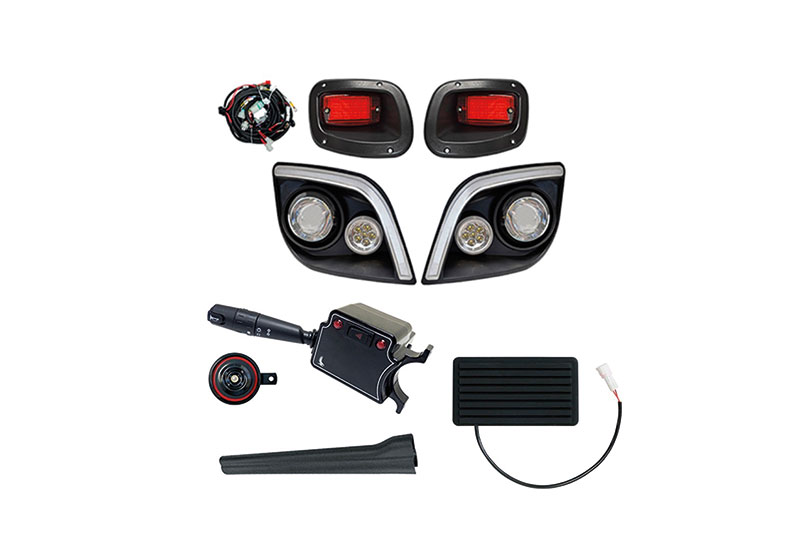 1. Golf Cart LED Light Kit
with LED Accent Lights, E-Z-GO Express by RHOX, available at rhox.us.
This easy-to-install LED light kit has OE fit energy efficient LED headlights, marker lights, accent lights and LED taillights. The accent lights have seven standard colors. 12V–48V operation for gas and electric models.
---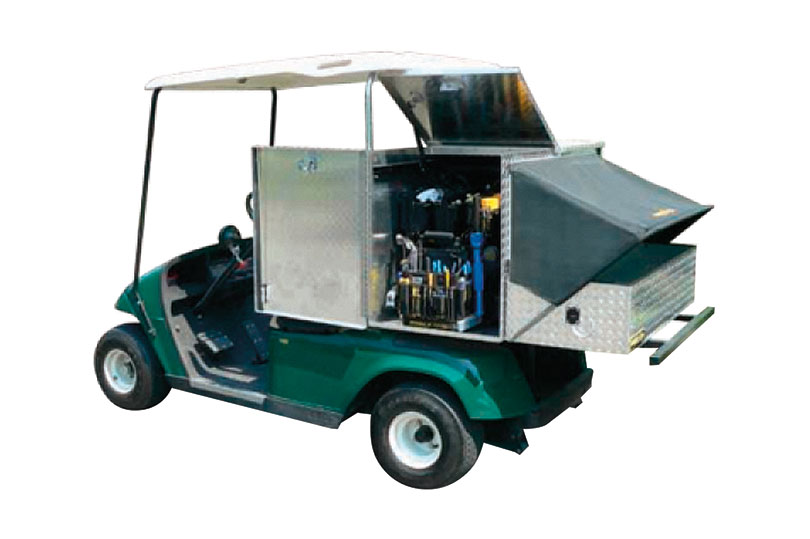 2. Golf Cart Utility Bed
by The Mobile-SHOP, available at mobile-shop.com.
The Mobile-SHOP's utility bed provides transportation and protection for your golf car. It is weather-proof, locks up quickly and securely and includes a retractable rain cover. The diamond-plated aluminum and steel construction of the bed guarantees durability.
---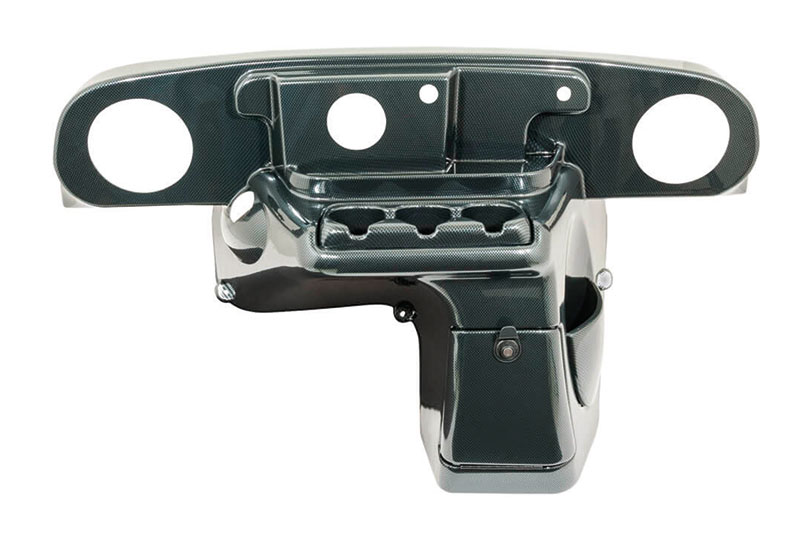 3. E-Z-GO Dash and Audio Kit Powered by Kicker® Carbon Fiber Finish (Years 2014-Up)
by INNOVA®, available at nivelparts.com.
The new custom dash and Kicker® audio is the perfect all-in-one solution when it comes to adding audio to your golf car. The dash comes pre-cut to mount the Kicker® gauge style 200W receiver and two 6.5″ speakers.
---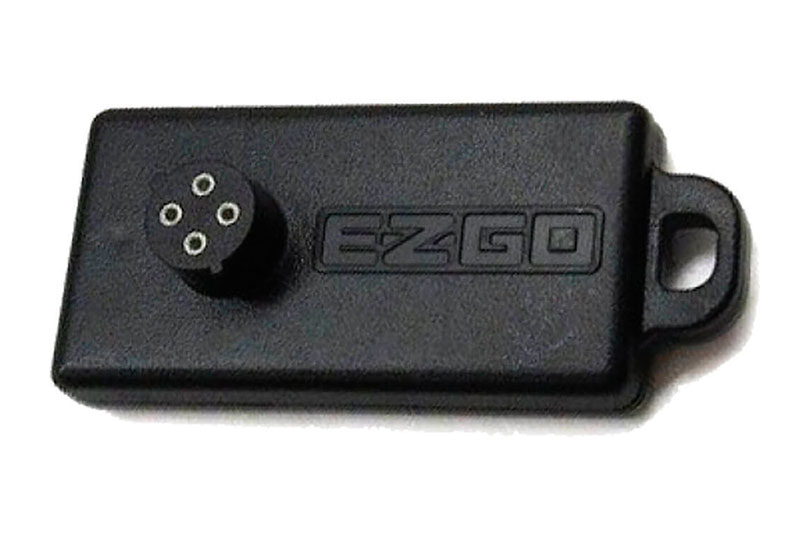 4. E-Z-GO TXT & RXV Universal 48V Passkey
by Nivel Parts, available at nivelparts.com.
This easy-to-use OEM E-Z-GO 48V Passkey allows you to increase the speed of up to twenty 48V vehicles. The passkey will increase vehicle top speed to 18.5 mph. Installation/reprogramming can be done in seconds! Great for updating fleets of vehicles.
---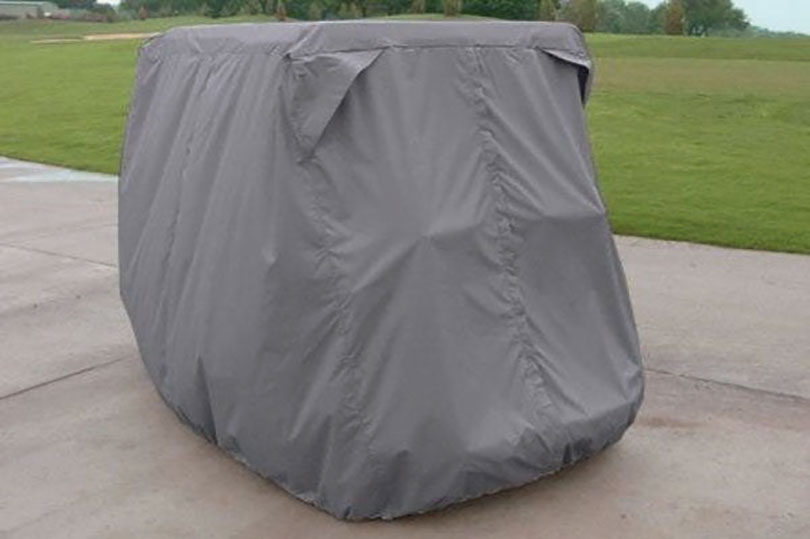 5. RainBlock Prime Golf Cart Cover
by The Cover Store, available at the-cover-store.com.
This cover is made with water and UV-resistance material safeguards, perfect for all year-round. The size is 108L × 48W × 68H and designed to fit most two-passenger and some four-passenger long roof riding carts. It is also made with thick 12-gauge commercial vinyl and polyester lining for extra stability.
---
6. Yamaha OEM Drive2 Grey Blade Covered Front Seats (Years 2017–Up)
by Red Dot, available at nivelparts.com.
These premium Blade Drive2 seats offer OEM fit and finish with the style and quality, all pre-wrapped in one convenient package. The blend of the technical carbon vinyl and the color accents bring new life to the interior of the vehicle. Replace those worn out stock seats with minimal effort but maximum style.
---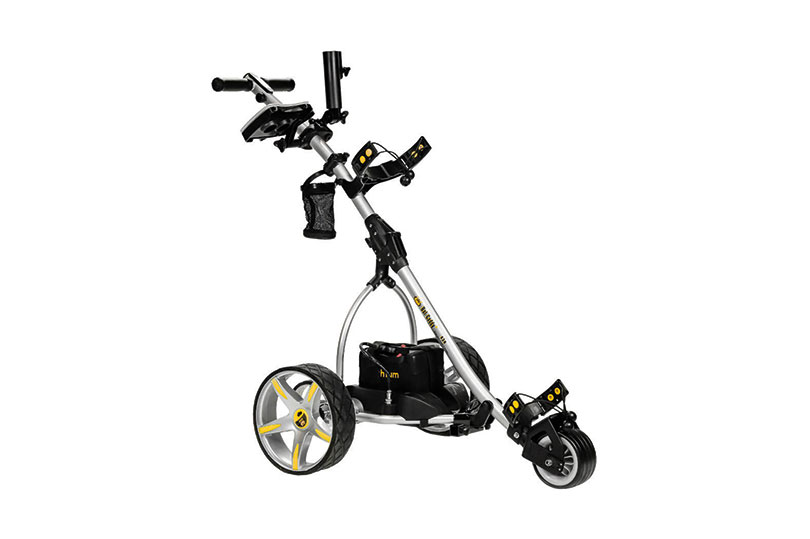 7. X3R SLA Remote Control Golf Caddy
by Bat Caddy, available at batcaddy.com.
The newly designed remote caddy by Bat Caddy features a lightweight high-tech aluminum frame in three new colors: space silver, matte black and glossy white. It features two powerful independently controlled motors and a long-lasting battery. It is also available with a 12V 25Ah lithium battery which only weights six pounds.