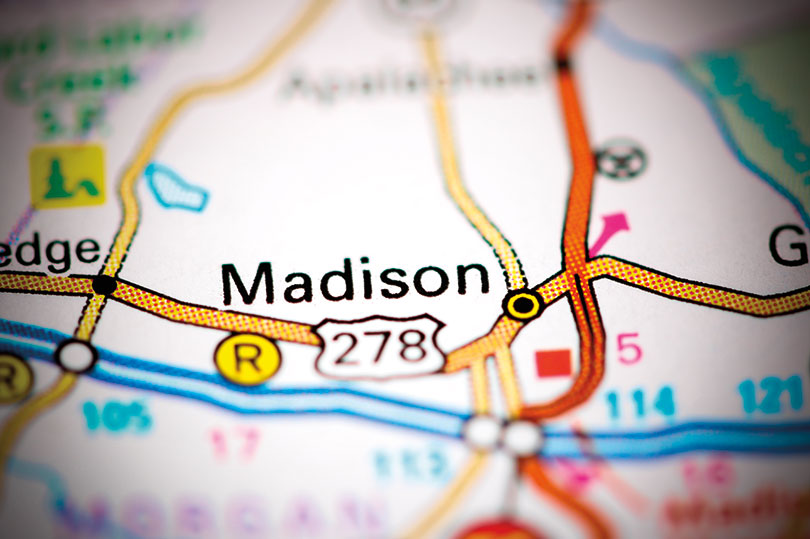 A Georgia town was considering an ordinance to curb golf cars and similar vehicles being driven on the streets.
According to the Morgan County Citizen, the mayor and city council of Madison, Ga. were considering the matter of golf cars, with Chief of Police Bill Ashburn also weighing in.
Ashburn, the newspaper reported, wanted vehicle registration that would require insurance, seatbelts and car seats for small children. Ashburn also requested mandating that only licensed drivers get behind the wheel, and that the vehicles have turn signals, brake lights and a yellow or amber light visible from 360 degrees.
The issue had come up because golf cars are getting more popular in the town.
"I have personally stopped a few," he told the newspaper. "I have not ticketed them but I've explained there are laws."
A Georgia newspaper profiled a golf car dealer whose business grew up organically.
Robert Copenhaver, a partner with Low Speed Vehicles of Alpharetta, started and ran a landscaping company until it was bought by a larger company in 2019, the Alpharetta-Roswell Herald reported.
"But while I was doing that, I was kind of hustling on the side and selling golf carts out of my parents' garage," he told the newspaper. "It was like super random, I would buy one and then fix it up, make it look nice and then sell it."
He was graduating from college at around the same time the landscaping company sold, so he was thinking about his future. A job with a Florida developer led to him meeting a future business partner who owned a building in nearby Milton. Soon he met two other partners with connections to EZ-GO, the newspaper reported.
"It was three local partners in the Milton area," he told the newspaper. "They said, 'We've got a connection to EZ-GO, you know how to sell the carts' … and here we are today."
Copenhaver said details such as Milton's 2020 golf car ordinance and the fact that there isn't really another similar business nearby made it a perfect place to open a business.
"It just made sense to kind of make our home base here," he told the newspaper. "Milton's golf cart friendly, they passed the ordinance about a year before we got here. So, we jumped into that.
"We put golf carts out front, and everybody sees them," he said. "It's funny because when they come out of the roundabout (by the showroom), they're going like 5 miles an hour, so everybody slows down and they'll look at our carts.
"It sounds super cheesy, but you're selling a lifestyle," he said. "It's a high-ticket item, but there's so much you can do with it, and you can go anywhere. Our whole society, I feel like, is moving towards the live-work-play model. Everybody wants to live where they work and play … a lot of people don't want to take their cars out, they don't want to struggle with parking, they don't want to drive around a parking deck at Avalon, they don't want to fight traffic."