Jim Noland Remembered for His Contributions to the Golf Car Industry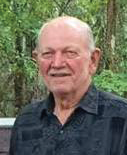 Jim Noland, his wife Betty and his brother Dale Noland started Noland Car Company in the mid-1970s. Prior to starting their own golf car manufacturing business, they were a Pargo golf car dealer. When Pargo went out of business, Noland and his family began building their own vehicles since they had a solid customer base and orders.
As Noland Car Company grew, Noland and his family successfully built a large dealer network in the United States, including Hawaii, as well as international dealers. For a while, E-Z-GO® private-labeled several of Noland Car Company's vehicles and called them "People Movers" and "The Bar Car."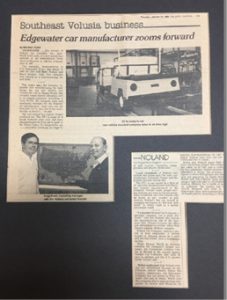 One of the largest customers of Noland Car Company was Walt Disney World in Orlando, Florida. Almost every resort on the property had Noland's vehicles, and the cars were designed according to the theme of each resort. Some notable Noland Car dealers who are still in business today, either making their own vehicles or carrying other brands, are: M&M Vehicle Corp. in Missouri, B & W Golf Cars in Florida, Satch Sales in New York and Country Club Enterprises in Massachusetts.
In 1987, Cushman purchased Noland Car Company. They continued to build their vehicles in Edgewater, Florida, for several more years and then moved the facility to Lincoln, Nebraska. Eventually, Cushman was sold to E-Z-GO in 1998.
Jim Noland passed away on June 26th at the age of 74. Mr. Noland is survived by his wife Betty, brother Dale, daughters Carrie Welsh and Deanna Ford, four grandchildren, and three great-grandchildren.
His family is still in the golf car business in Florida. Now a fourth-generation small-family business, Carrie Noland Welsh, her husband Greg Welsh and their son Jimmy Welsh own Gulf Atlantic Vehicles in New Smyrna Beach. They are factory-authorized Club Car®, E-Z-GO® and Polaris/GEM dealers.
Golf Car News wishes to express our heartfelt condolences to the Noland family. The contributions that Mr. Noland made created a lasting impact on our industry.