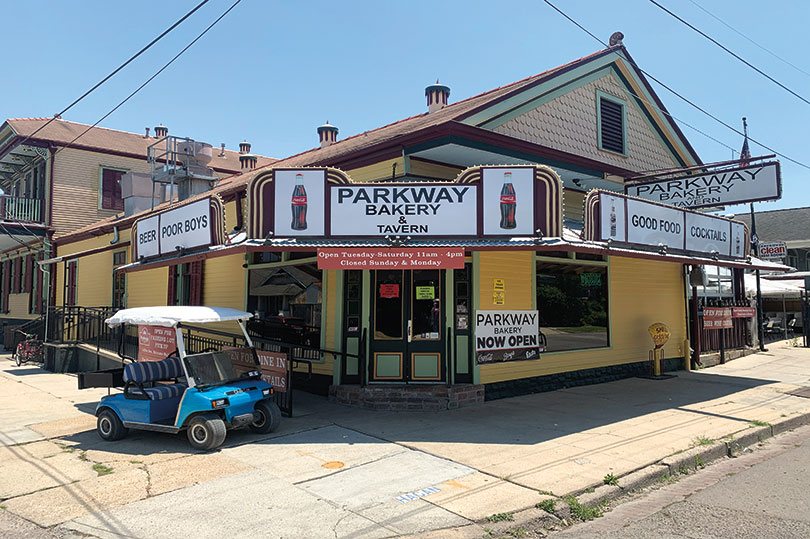 A New Orleans man is delivering his city's classic sandwich in a new way.
A New Orleans man started using a golf car for something a bit different – delivering lunch. Manager Justin Kennedy and staff came up with the idea to deliver via golf car when social distancing came into play. The way it works is, patrons call in their orders for Parkway Bakery and Tavern, an establishment famous for its version of the New Orleans delicacy po' boys. When they arrive at Parkway's expansive parking lot, Kennedy runs the order out in the golf car.
"The parking lot will be our restaurant for now," Kennedy told nola.com. "We all have to learn new things. It's changing and it's going to keep changing, probably week by week.
Parkway trialed the new service by serving up 200 free shrimp po' boys to local healthcare workers thanks to the Al Copeland Foundation's Be A Hero, Thank a Hero program.