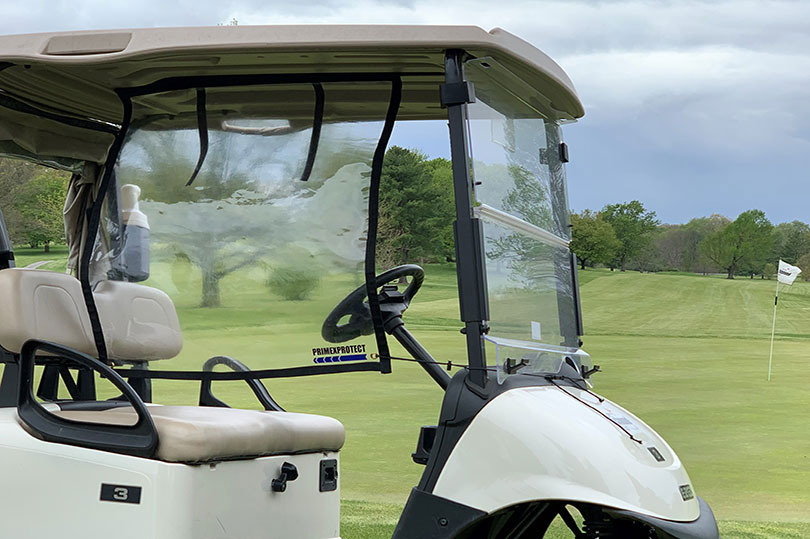 The PrimexProtect Eagle Golf Cart Divider
by Primex Plastics, available at primexplastics.com.
Indiana-based Primex Plastics has come up with a good solution to help golfers socially distance while on the course. It also helps courses operate at full capacity too! The plastic divider made from clear vinyl sheet extends from the backseat to the dash and allows for two riders to occupy a cart at the same time. In addition, it's easy to install (no drilling or tools required).
---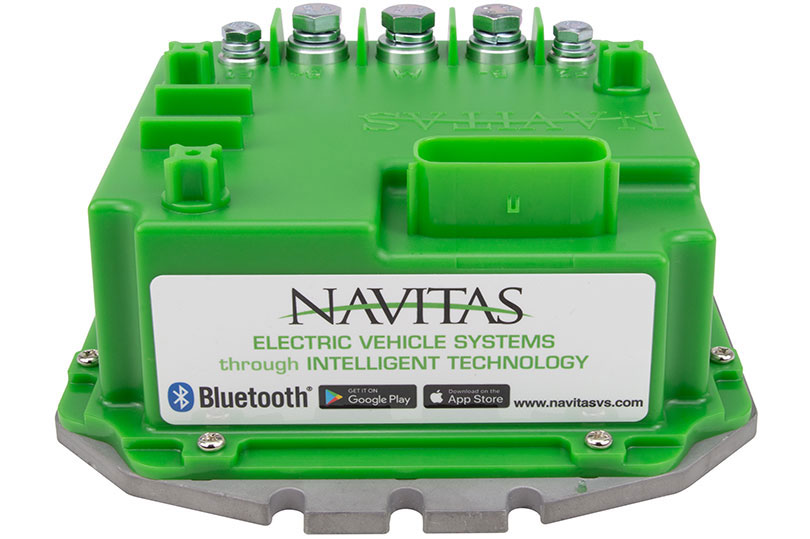 TSX3.0 – DC
by Navitas, available at navitasvs.com.
The compact size and low weight makes it perfect for golf cars. It also features regenerative braking, contactor-less motor reversing and thermal protection. Bonus, it has live Bluetooth Connectivity and it's downloadable on iOS and Android.
---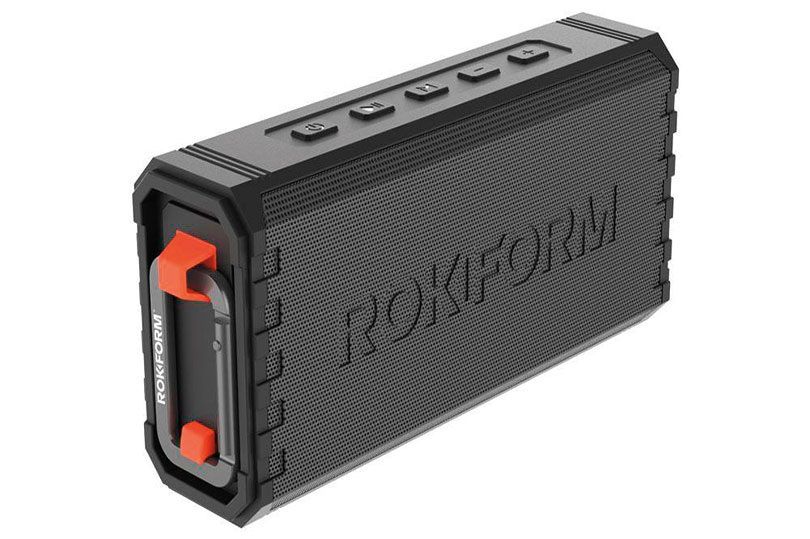 G-ROK Portable Wireless Golf Speaker
by Rokform, available at rokform.com.
The easy-to-use golf speaker instantly sticks to your golf cart with its strong magnetic mounting. The portable wireless speakers are also waterproof, dustproof and drop resistant up to 5 feet. Plus, they have a 24-hour battery and 30-foot range of wireless quality sound.
---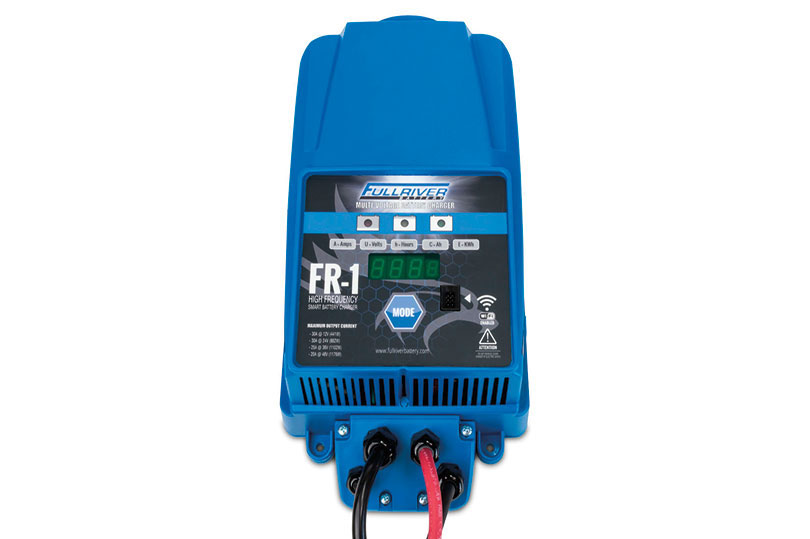 FR1-GCC-A
by Fullriver Battery, available at fullriverbattery.com.
The high-frequency smart battery charger is multi-voltage, Wi-Fi enabled with mobile app and durable. It has adjustable amperage, an intuitive LED display and short circuit protection. The weight is 7 lbs and dimensions are 13.5 × 7 × 3.9 in.
---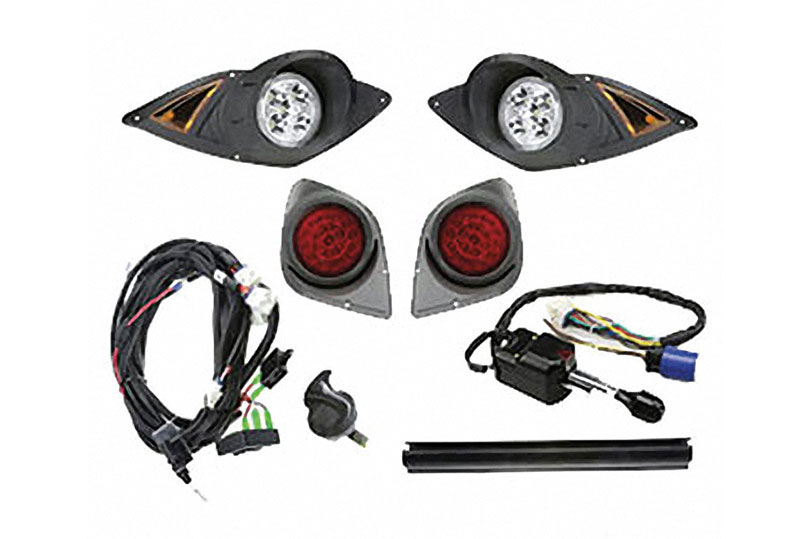 Street Legal LED Light Kits
by Strech Plastics, available at strechplastics.com.
The new light kits are suitable for Yamaha Drive 1 models. Basic Street Legal LED Light Kits are also available for the Yamaha Drive 1.
---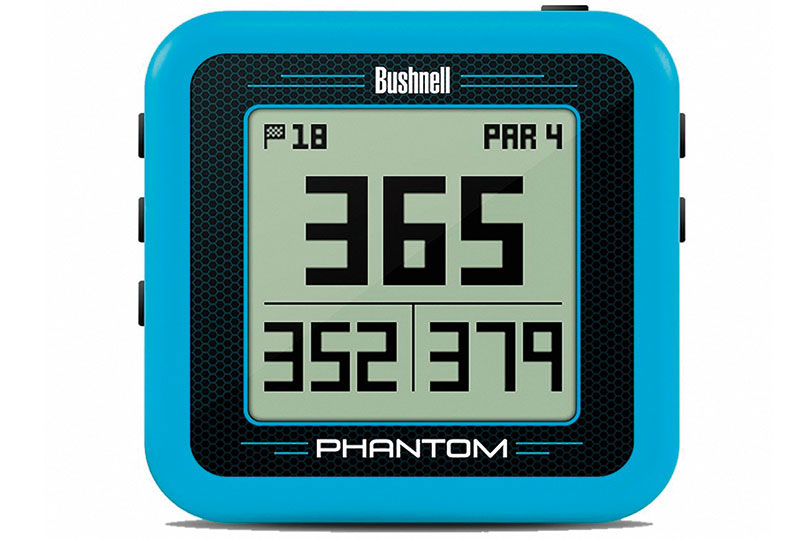 Phantom Golf GPS
by Bushnell Golf, available at bushnellgolf.com.
This state-of-the-art GPS is Bluetooth enabled and has power for up to 10 hours (about 36 holes). It also has a user-friendly interface that connects to the Bushnell Golf App to provide full-color aerial views with flyovers of hole layouts and distances.
---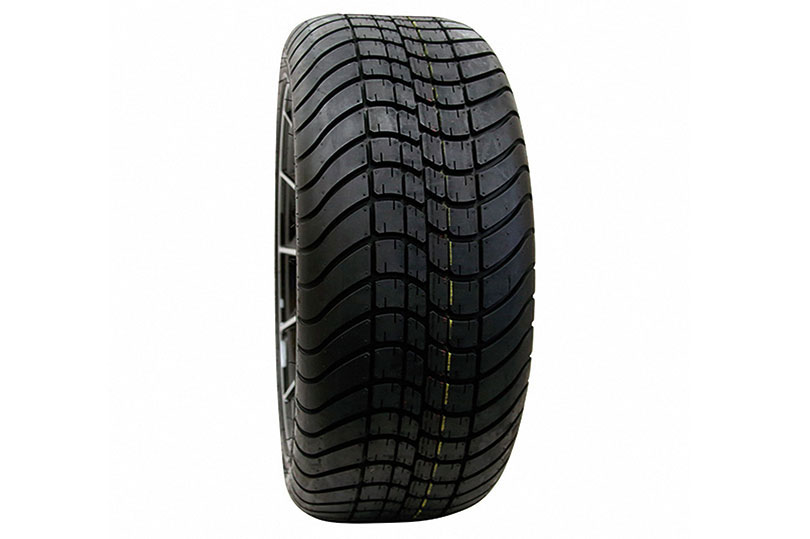 205/35R-15 Radial DOT Golf Cart Tires
by Innova Tires, available at innovatires.com.
The Radial 215/35-15 DOT rated tires have a long-lasting tread life and are gentle on turf and grass. They also reduce rolling resistance for better gas mileage and improve torque from your cart.