According to the person in charge of the PGA Merchandise Show, it's the people you see there who largely keep it relevant in an increasingly online world.
The modern world may increasingly be one where transactions are made online. But the world of golf is still one of personal relationships, says Marc Simon. And that's why the PGA Merchandise Show will continue to be important.
"The reason that events like this have continued to thrive is that the more things are going digital, the more they create face-to-face contact," says Simon, PGA Worldwide Golf Exhibitions event vice president. That's important, he says, "particularly if you have a group with a shared passion. They crave that face-to-face time together. Golf is about relationships and relationships are made with face-to-face contact." You can buy anything online, but golf equipment you have to experience. "I still like to get fitted, to try the clubs."
However in many ways, he also feels those relationships are more important for products such as golf cars.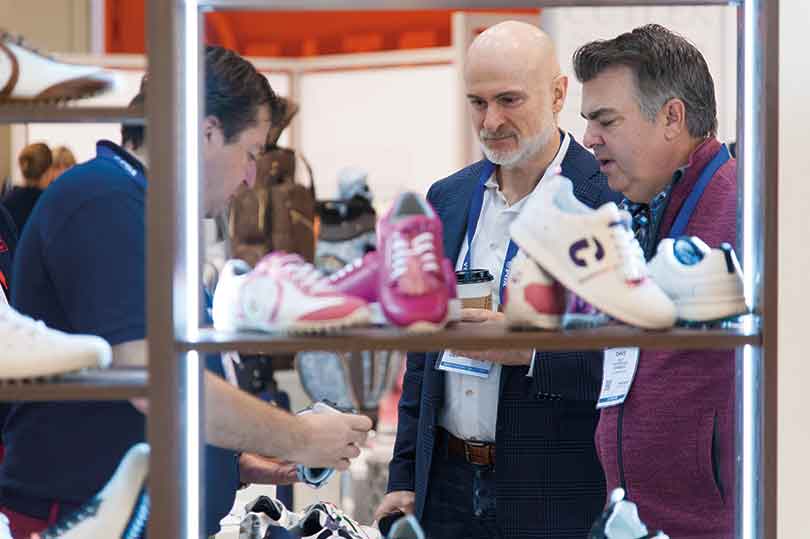 "People have exposure to a lot of the major equipment brands year around," he says. "It's a lot of the other equipment that people are most interested in." Core golf products, he says, make up only about a third of the show.
Simon's team tries to help new exhibitors, of which there were 200 at the last one. They also host an inventor spotlight for products that aren't ready to go to market yet.
"We had our first ever golf innovation challenge," he says. People pitched their products to a panel of golf industry veterans. "We try to embrace innovation, new companies, and then hand-hold them through the process. Let them know it's not one show, you have to commit yourself."
In terms of having a big presence at the show, he says: "I think having a new product launch or something experiential definitely helps."
The shows are also big for reconnecting with old colleagues and getting that face-to-face time. "A ton of business gets done as well. PGA specifically is a very passionate audience that enjoys getting together.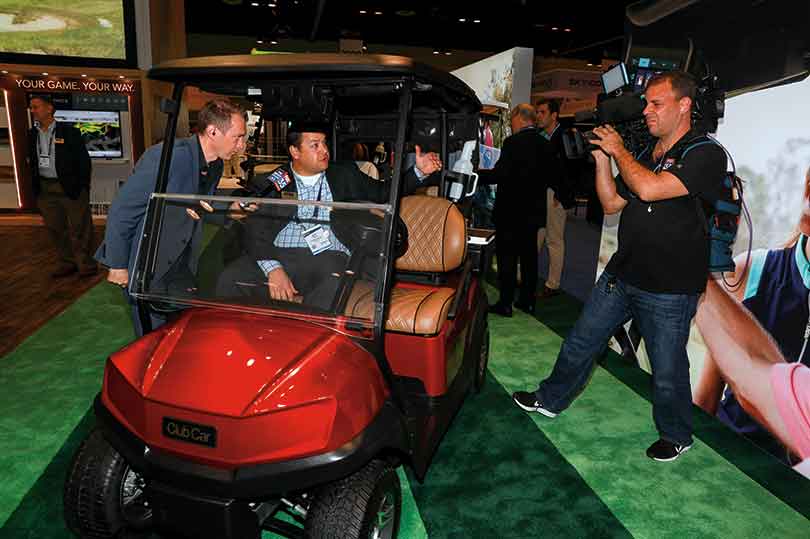 "That kind of goes back to our tagline, the major of golf business. Whether it's exhibitors or the show organizers, you have to create memorable experiences for those who are going to come to the show." One event that's become increasingly popular is the demo day that happens just before the show proper. Participants get to experience and test a range of products in real conditions. "We try to create other events like that," he says. There's a fashion show, other networking events – in general, it's meant to be an experience, not merely a trade show.
Demo day has, he says, become a particularly big and fun day for the golf car industry. "There are so many," he says. "It was just really cool to see how much innovation there is. The innovation is really, really cool."
The Orlando event is, of course, not the only one on the calendar. In mid-August, the golf world will gather in Las Vegas for the PGA Fashion & Demo Experience.
"The show in Las Vegas is a much more niche event," he says. It coincides with the broader Las Vegas Fashion Week, and about half of the focus is on fashion and apparel. But there's also the demo experience, and a mix of other products – including quite a few car companies. Since many Sun Belt golf buyers' peak season includes January, the Orlando event can be tricky for some to get away to. August is better for them. "They can see a microcosm of what's going on at the Vegas show," he says. They can network in a situation that's much more regional. A technology component was added this year. There are also educational panels.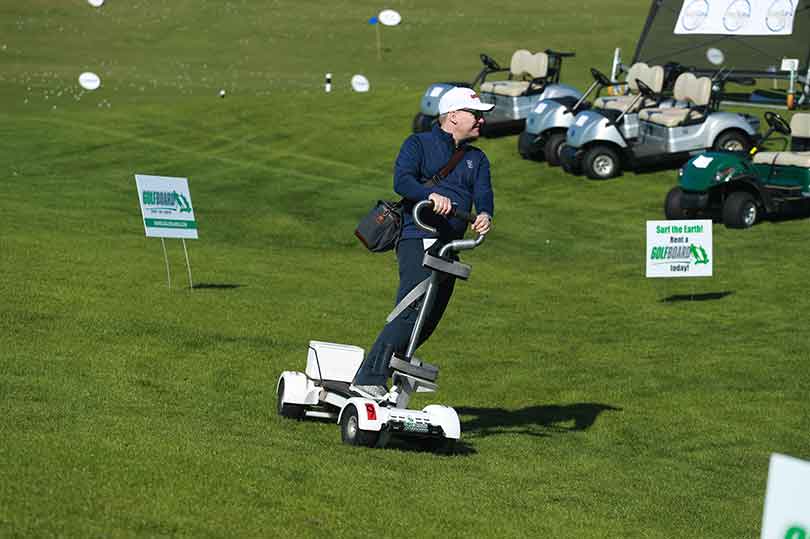 Personal relationships will always remain important, but Simon is always looking to grow and improve the shows.
"We can't replicate what we've done year on year, you have to reinvent yourself," he says. "There has to be a number of new features and new innovations." Some things are going to continue to work well, but they're always looking for new partnerships. One example, he says, is the National Golf Course Association, which is bringing its conference to the show. Hundreds of golf course owners means more value for current exhibitors. They might do new categories that appeal to owners.
They also soft-launched a racket and paddle component; it will fully launch in 2020. There's lots of synergy between golf and the tennis/racket sports industry.
In general though, a few basics always hold true.
"You just have to continue making it a personal experience," he says.