A good portion of American businesses suffered significant contraction during the Covid-19 pandemic. But for some reason, as a whole, the golf car industry was spared. And not only was the golf car industry spared, but business is booming. And that is music to the ears of ICON CEO Roy Williams.
"I can't explain it, but demand has gone through the roof. We are probably up 60%–70% month over month. It's insane," said Williams. "In March and April, we didn't really know what to expect. Some of our northern clients in New York, New Jersey, Connecticut, etc., they were feeling the pain. BAD. Most of them shut down, and are only recently re-opening. But the southeast, mid-south, and the west, are all on fire. Dealers are ordering double, and sometimes triple, their usual monthly volume. The May and June orders also trended double, and July/August will not see any declines either. We have had to add additional staff and additional space just to try and keep up with dealer demand. Our Phoenix facility is taking some of the overflow from Tampa, and we are also rushing to get our new Dallas operation up and running. The last thing you ever want to have to tell one of your dealers is that you don't have any inventory for them. So you do whatever you have to do to provide vehicles," said Williams.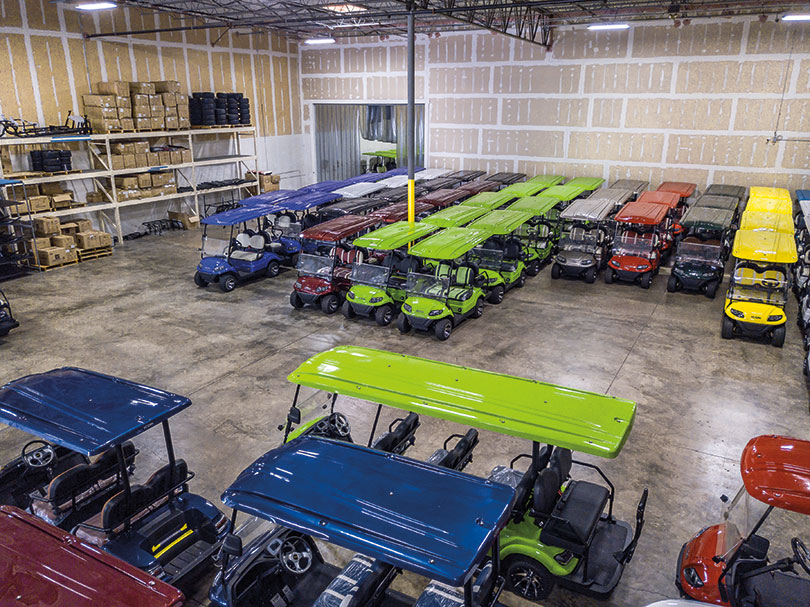 For those who hadn't heard about it, ICON is in the midst of several expansions. The first expansion involved tripling their Tampa assembly plant size, and staff count. The second leg of the expansion was the opening of an assembly facility in Goodyear, AZ, right outside Phoenix. This facility services areas from Los Angeles/San Diego, to Las Vegas, all the way to Albuquerque, NM and El Paso, TX. It is located at 1300 S. Litchfield Rd, Goodyear, AZ. Prospective dealers are always welcome to stop by to take a look. The third leg of ICON's expansion is the acquisition of EPIC CARTS in Dallas, TX, and the conversion of that facility into an ICON assembly plant. That transformation is already underway, and new dealers in that region should be receiving inventory directly from that facility by mid-late July. The fourth planned site for expansion is the Northeast US, between Norfolk, VA and New Haven, CT. Five different sites are currently under consideration, and a final site selection is expected to be made by the end of July.
Expansions don't come cheap, and to date ICON has funded all of its growth internally from Williams and co-owner Terry J. Trekas. Rumors have been circulating in the industry about ICON taking on an equity partner to fund even more rapid growth. Williams would not confirm nor deny these rumors. "Several entities have expressed interest in becoming part of what we are doing at ICON. I would not be doing my job if I did not consider any and all opportunities that will help ICON reach the next level. And yes, people ask me about it all the time. Has there been interest? Yes. Have we entered negotiations with any parties? Maybe. Have we closed a deal as of the time of this writing? No."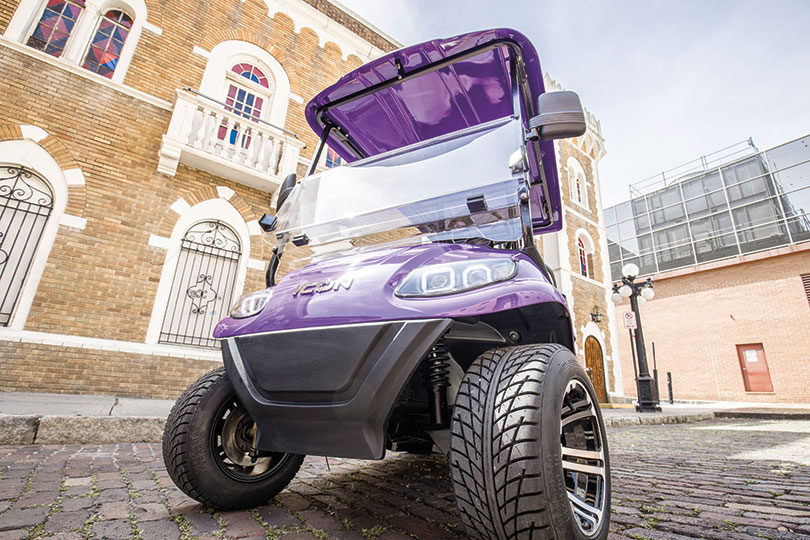 It's certainly not difficult to imagine why an investor would want to climb onto the ICON wagon. Meteoric growth. Rising profits. Zero debt. And an industry sector that has nowhere to go but up. Williams has also entertained the idea of going public. "We thought about it. And maybe at some point in the future we will, but it's just not something we are going to get involved in at the present time. Our energies need to be focused on building cars, integrating new technologies, and increasing production capacity to meet this increased demand. And the last thing I want to do is to take my focus off of that and spend a year or more working on an IPO. It just doesn't interest me at the moment".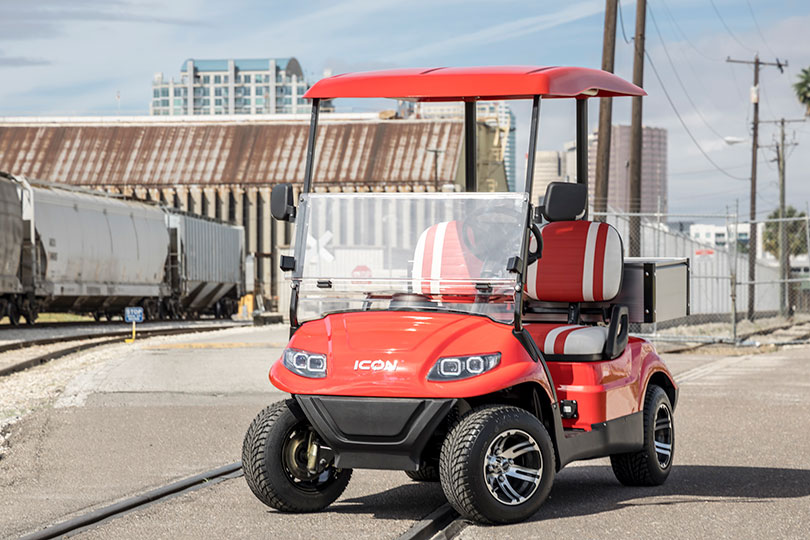 What does interest Williams is continuing the stunning sales growth and market capture that ICON has enjoyed over the past three years. "I will be the first one to say that we have greatly exceeded even our own expectations, and certainly everyone else's, but that doesn't mean you can become complacent," Williams acknowledged. How far can ICON go? Who knows? I suspect that Bill Stevens and Bev Dolan (Club Car and E-Z-GO founders, respectively) probably asked themselves that very same question at some point. Time will tell.