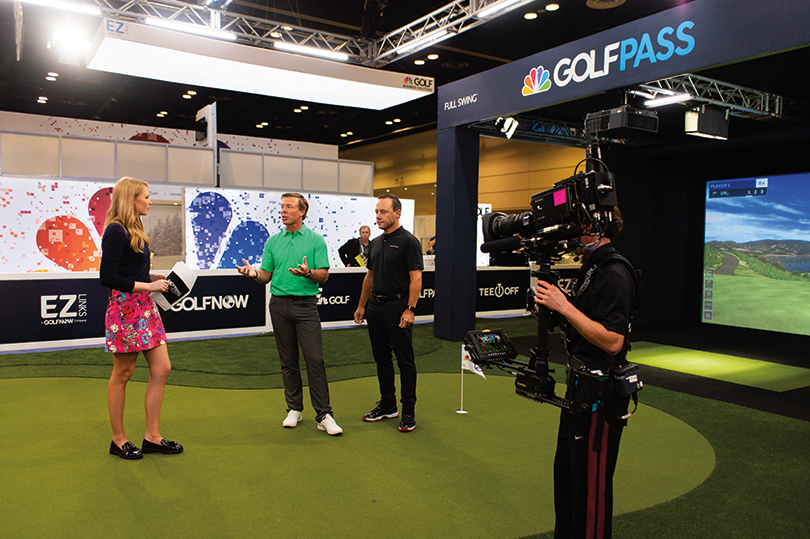 The PGA Merchandise Show Shifts to an All‑Virtual Format for 2021.
PGA Golf Exhibitions, in partnership with the PGA of America, has shifted to an all-virtual format for the 2021 PGA Merchandise Show, to be held January 26 to 29, 2021. Prioritizing the health and well-being of the global golf community during the ongoing pandemic, the decision was made with guidance and feedback from exhibitors, attendees, PGA professionals, the PGA of America, key industry associations, vendor partners and additional event stakeholders.
The PGA Merchandise Show, the world's largest annual gathering of the golf industry, traditionally hosts nearly 40,000 golf industry professionals from around the world to discover the newest trends and technology from some 1,000 exhibiting golf companies and brands. In 2021, the 68th edition of the PGA Merchandise Show will instead drive business, education and networking through a cutting-edge, highly-interactive virtual experience and marketplace – which will feature new product launch events, dynamic exhibitor showrooms, commerce applications, education sessions, industry presentations, one-to-one meetings, group networking, special events, and special golf celebrity and influencer engagement programs.
"We are thankful to the PGA of America, exhibiting companies, attendees, PGA Professionals and industry partners for their strong support and guidance that has allowed us to develop this exciting reimagination of the 2021 PGA Merchandise Show," said PGA Golf Exhibitions Event Vice President Marc Simon. "This year's virtual PGA Show will offer unparalleled online engagement, connecting our industry to drive business and grow the game. Technology has brought us together in amazing new ways during the pandemic, and we plan to capitalize on these innovative solutions to make the PGA Show even better moving forward. Recognizing the increased interest in the game and potential growth in 2021 and beyond, we are excited to return to Orlando in 2022 to combine the best of technology advancements with the invaluable experience of face-to-face connections. Together, we are evolving and have the opportunity to emerge stronger and better connected than ever before."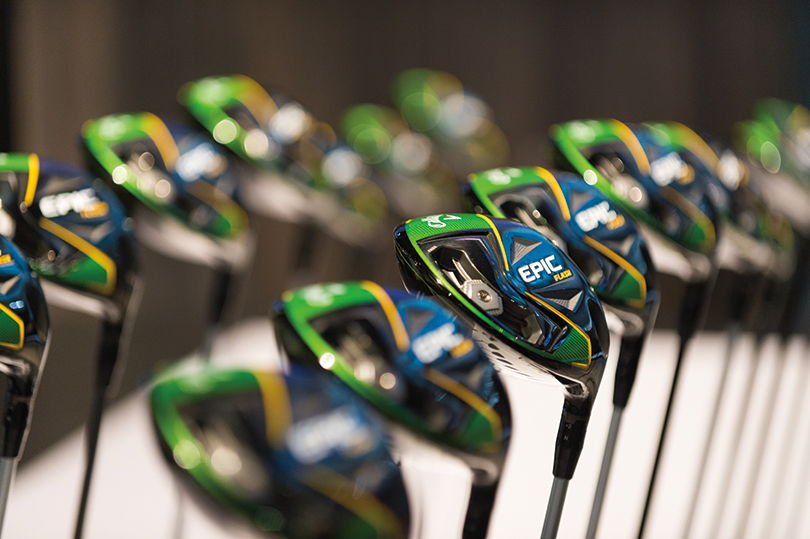 While this year's show will be different, organizers believe they can still capitalize on big worldwide interest in golf and golf-related products, including golf cars.
"Working in partnership with the PGA Show team, we are pleased to continue the longstanding tradition of connecting PGA Professionals and the global golf community with a new virtual PGA Merchandise Show experience and marketplace in 2021," said PGA President Suzy Whaley. "The interactive virtual format will allow even greater participation from all corners of the U.S. and around the world and together, we can collectively make the most of the surging interest in the game. We share an optimistic outlook for the future of the sport and look forward to an exciting industry reunion when we all can meet face-to-face at the 2022 PGA Merchandise Show."
PGA Professionals, golf retailers, industry leaders and manufacturers from around the globe will be able to attend the show from the safety of their homes, facilities or offices, and actively reconnect with the industry to drive substantial business results. The easy-to-use platform will become available for appointment scheduling in mid-December, with full content provided live during PGA Show Week and available on-demand for an extended period of time after the show concludes. The exhibitor marketplace will remain open on an ongoing basis to help exhibiting companies and buyers drive commerce throughout 2021.
Working closely with exhibiting companies, key industry associations and event stakeholders in the decision-making process, PGA Golf Exhibitions and the PGA of America experienced strong support for the 2021 decision and ongoing event support for 2022 and beyond.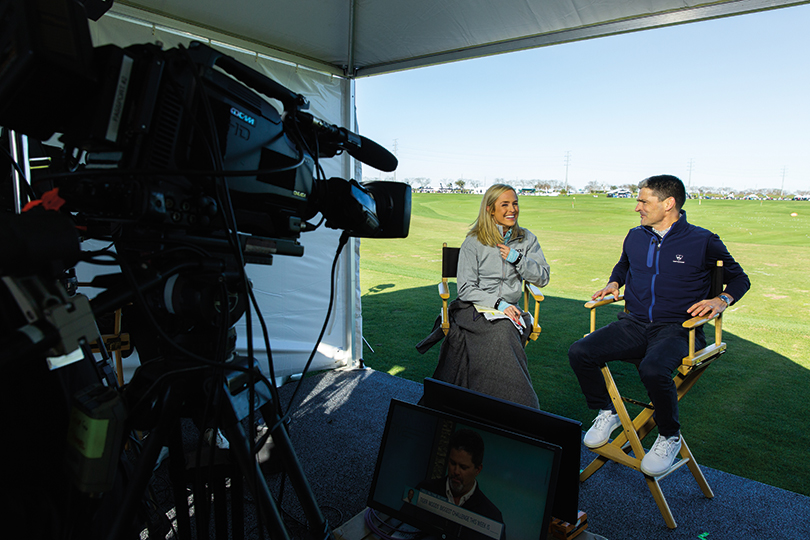 "These are extraordinary times that have required all of us as an industry to rapidly evolve and innovate the way we do things," said Peter Broome, SVP Brand Management and Industry Relations for Acushnet. "The decision by the PGA of America and PGA Golf Exhibitions to shift to a Virtual Show in 2021 is the right one, made in the best interest, health and safety of everyone involved. While we look forward to getting back on the show floor in Orlando in 2022, our teams at Titleist and FootJoy are now focused on creating the most valuable and educational virtual experiences for PGA Professionals and our partners, as we work together in carrying our game's momentum into next season."
While industry leaders admit it won't quite be the same, they're pleased with the organizers for coming up with a creative solution.
"We commend the PGA of America and PGA Golf Exhibitions for moving to a virtual PGA Show in 2021," said Callaway Executive Vice President, Glenn Hickey. "While we will miss interacting with our trade partners in person, we are excited to work towards an outstanding Callaway virtual presence for all attendees that will help showcase our impressive 2021 product line. We look forward to the PGA Show returning to Orlando in 2022."
Looking forward to 2022 seems to be something everybody is doing.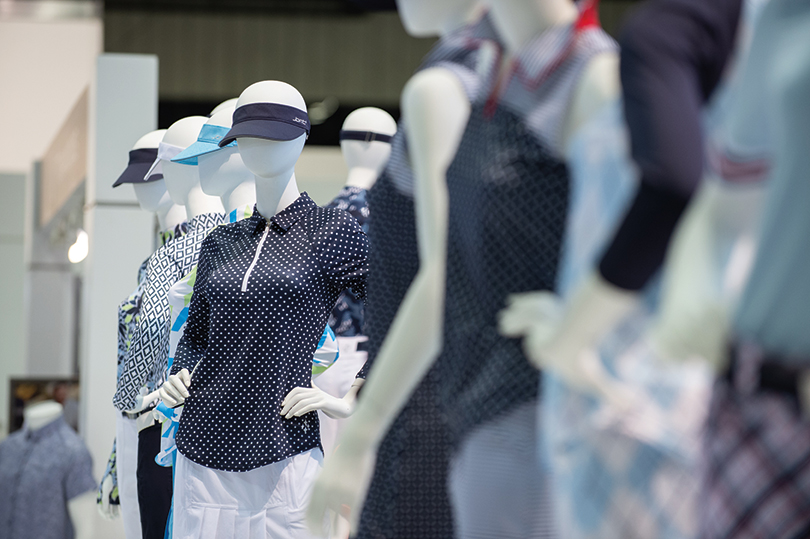 "I applaud PGA Golf Exhibitions and the PGA of America for their decision to prioritize health and safety of attendees by pivoting to an all virtual experience for the 2021 PGA Show," said Anne Broholm, CEO of AHEAD, LLC. "I'm confident that they will put together an amazing virtual gathering for PGA Professionals, exhibitors and the industry to attend. We look forward to participating, and also look forward to a fantastic 2022 PGA Show in Orlando when we can all hopefully gather in person once again."
"We strongly support the decision for an all-virtual PGA Show in 2021 and appreciate the PGA of America and PGA Show team's ongoing dialogue with us and other industry stakeholders to determine the best path forward," said Peter Millar Golf President Todd Martin. "We look forward to when we can all be together again in person in Orlando at the 2022 PGA Merchandise Show."