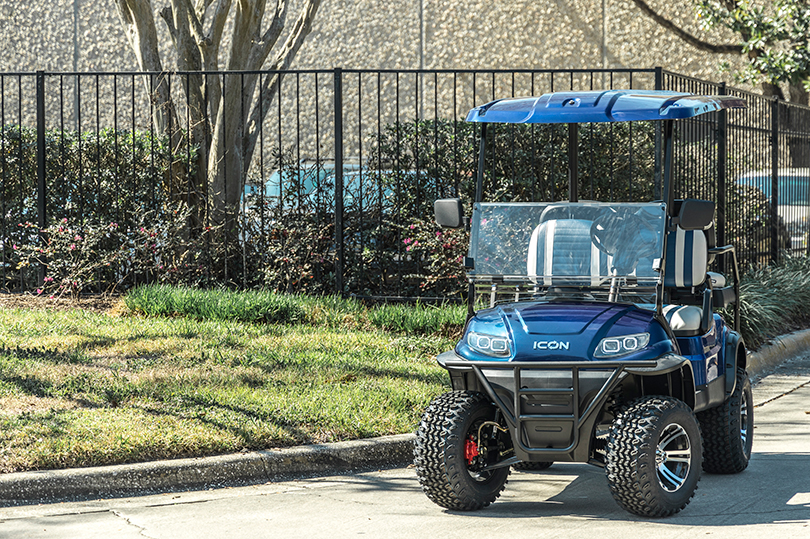 The meteoric rise of ICON Electric Vehicles has been well-documented, and the trend will likely continue into 2021 and beyond.
ICON has opened its third assembly plant, and the Dallas facility is already exceeding expectations.
"We are probably five or six months ahead of where we thought we would be at this point, based on the volume we are producing in the Dallas facility" said ICON co-founder and CEO Roy Williams. "We were fortunate enough to have found the right space and the right staff to launch this facility. We have already expanded the facility by an additional 50,000 square feet, and there is plenty of adjoining space that we can absorb as needed to ensure that we can meet the needs of this booming market here in Texas." There are challenges however, based on global issues surrounding the Covid 19 pandemic. And those challenges are not isolated to Dallas. ICON is fortunate that its overseas partner has not had any significant supply chain problems, and has not had any serious delays in production. On the contrary, they have not been as fortunate as far as the global shipping lines are concerned. Virtually every major international shipper has reduced the number of vessels sailing out of Asia. The result has been delays in getting containers onto the vessels in a timely manner. Some containers have been delayed as much as four to five weeks, frustrating Williams.
"It drives you crazy," he said. "Our dealers are hearing it from their customers and they want answers, but there really isn't anything you can do except double down and order even more inventory to ensure you eventually have enough product on hand to meet the demand for ICON vehicles. It's not us, it's not the factory, it's the shippers."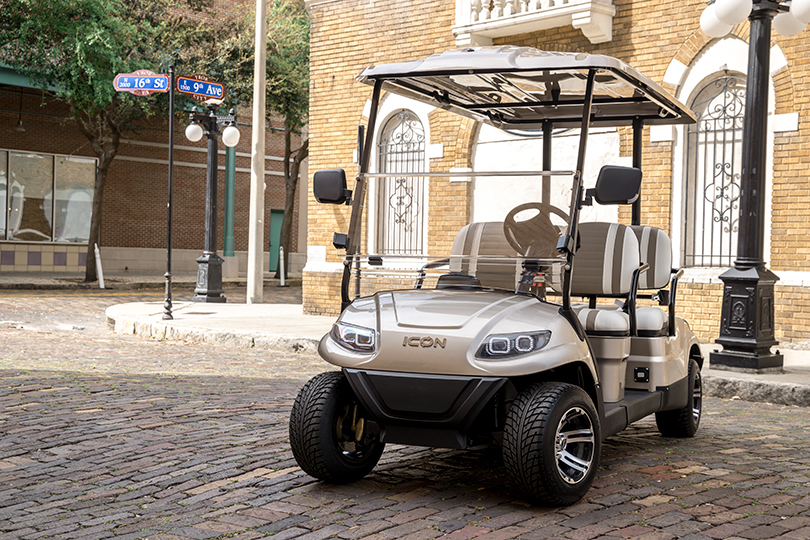 To offset their shipping concerns, ICON has positioned itself as the value-add leader; producing a vehicle that is the new benchmark for recreational and utility electric vehicles that has outshined its competition in the price, dependability and quality categories. ICON prides itself on its long list of standard features such as LED lights, 4-wheel disc brakes, stainless steel fasteners, magnetic parking brake, and top notch fit and finish due to its rigorous quality control standards that is head and shoulders above industry standards. Consumers are looking for quality, and ICON emphasizes that to its dealers. Just hop on YouTube or Facebook and you will see countless videos from dealers and consumers showcasing the ICON vehicle's capabilities.
"Quality will create customer loyalty," Williams said. "We are steadfast to deliver a product that not only looks great, but stands the test of time, and is safe. Time always sorts out the market. Always."
ICON also fueled industry speculation earlier this year regarding a possible merger with an equity partner. And although Williams remained somewhat guarded regarding the details, he did confirm that ICON has indeed closed a deal for a minority stake in the company to a well-known investment group. "It would be inappropriate for me to identify them at this time as the rollout of that announcement has not been fully discussed yet.
We are thrilled to have them on board, thrilled to have them as an experienced partner in our industry, and we are thrilled that they saw value not only in ICON, but also in having myself and co-founder Terry Trekas continue to maintain the majority interest and guide the day-to-day operations and future growth strategies of ICON."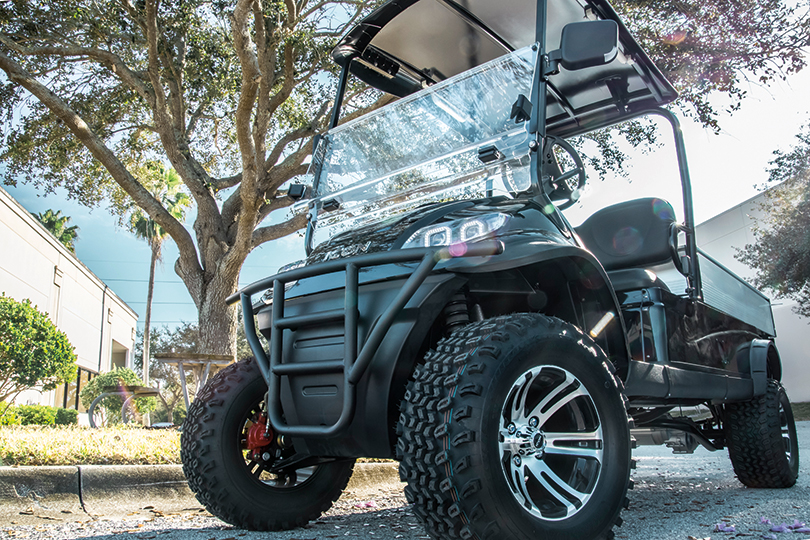 And there is no shortage of "growth" when it comes to ICON. Even after three expansions, they have again outgrown their Tampa facility and are in the process of adding a new 100,000-square-foot facility to supplement production. "We haven't even fully saturated Florida, much less the entire Southeast," Williams said. "There are hundreds of dealers waiting for us to ramp up production, and this new facility will handle that growth, and then some. We also are looking at locations from Virginia Beach all the way to Hartford, CT, to service the Northeast market. After the new Tampa facility is up and running, that one is next. Yes, it's aggressive. Yes, it's risky. Especially in the current economic climate where nobody really knows what's going to happen. But we didn't go from zero to being the fourth largest golf cart distributor in the United States by playing it safe."
Williams and Trekas indeed took risks. And up until now it was with their own money.
But now with a new partner with knowledge of the industry and capital markets reach, ICON will continue its expansion goals in an effort to rethink the way we have traditionally thought of "golf carts," and reshape our thoughts for a new era of neighborhood-friendly lifestyle electric vehicles