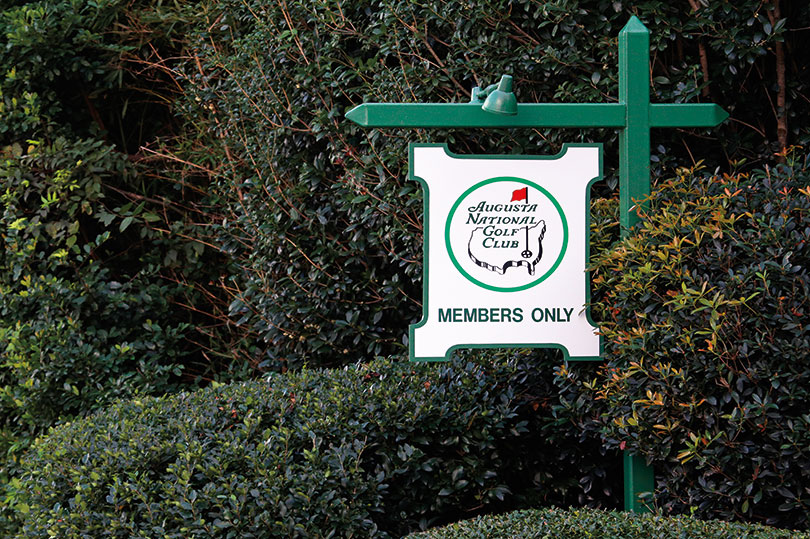 Some usual culprits are the reason there were fewer golf cars on display in Augusta this year.
A golf car tradition was a bit more subdued at this year's Masters.
According to the Augusta Press, golf cars would line Washington Road in Augusta during Masters Week. Club Car was the driver behind the tradition, which saw the fronts of business leading towards Augusta National decked out with golf cars.
For more than 20 years, one would find fleets of golf carts lined up along Washington Road during Masters Week, decking the fronts of businesses leading toward Augusta National.
This tournament-week staple developed courtesy of cart manufacturer Club Car. Local merchants would flood the company with requests to place refurbished carts on their property for display during the week. The companies would traditionally reach out to the golf car giant for cars in the run-up to the week.
The tradition hasn't gone away, but it has lessened in recent years.
"We didn't do it last year because of demand," communications director Tammy Cillo told the newspaper, adding that supply chain issues made life difficult for golf car manufacturers in 2022. "As you can imagine, there were a lot of folks ordering a lot of cars… we just didn't have the cars on site to be able to place them strategically all over the town."
During COVID, the company also did away with its contest where people would take selfies in the cars and share them on social media. "When you take a selfie, you would kind of have a lot of people there together," Cillo told the newspaper. "And so we didn't want that at that time, of course. We just wanted to take a cautious approach to that."