The company has grown remarkably in recent years. And it isn't done yet.
For those of you who know Roy Williams, you know he does not sit still very often. The ICON founder could easily rest on laurels and let organic growth of the electric vehicle business be "enough" but he doesn't see that as acceptable, nor does his team. He's always looking for the next new thing – and looking for ways to show prospective dealers that ICON is the right fit for them.
To that end, Williams and his sales team became road warriors. There is no way to sell your product that's quite as effective as face-to-face, so they go to where the prospective dealers are. The result? Deleting the word "prospective" and seeing many of the people they have visited buy inventory and become ICON dealers. Many have signed up, bought inventory and become ICON dealers. It's a philosophy that helped make ICON what is believed to be the fastest-growing golf car company in the US. In mid-2017, they were making roughly 20 cars per month and now they have four hubs and a fifth and sixth on the way in 2022.
"The model we used for new dealer acquisitions has worked very well, but something was missing," Williams said. "When you walk into a Club Car dealer or a Yamaha dealer or whatever dealer, and they have been in business for 15 or 20 years, they have heard it all before. So here you are, trying to show them your product that you have worked so hard on, and you hope they are interested in adding another brand. But sometimes just showing them the cart is not enough. Because the questions they have cannot adequately be answered with a test drive and a shiny brochure. Over the years, one manufacturer after the next has walked into their dealerships, promising that they have built a better mousetrap, only to fail to live up to their sales pitch."
So, in addition to living out of a suitcase, Williams flipped the script. He still wanted prospective dealers to see the product face-to-face, but he wanted the wow factor that comes with seeing the entire operation in person. So now, ICON flies its dealers to the nearest hub that will service it and offers them an in-depth tour and introduction to the staff that is directly building their vehicles. This accomplishes two key elements; it gives the ICON employees a glimpse into who their carts are going to, and it also gives the dealer a chance to introduce themselves and build a relationship with the team members that they will interact with on a daily basis.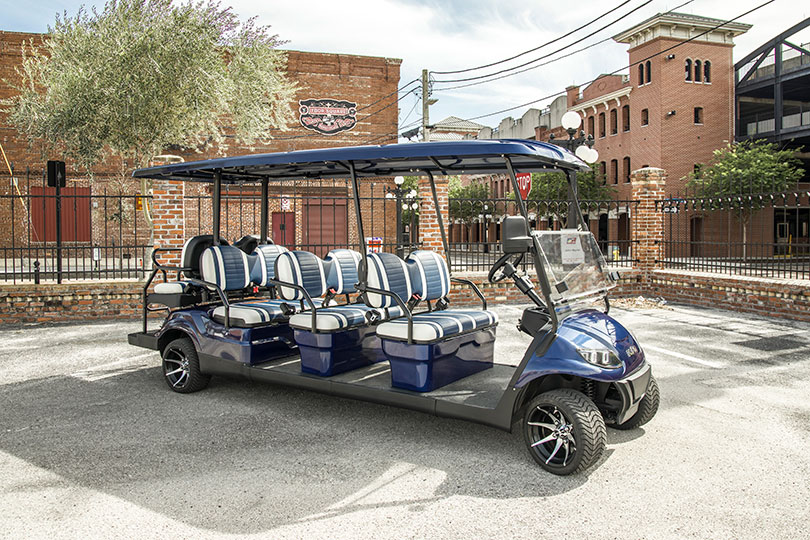 "It's a much, much better experience for the dealer, and it really lets them see for themselves what we are about," Williams said. "So many questions simply can't be answered out in the field. Having the prospective dealer come to our facility makes the process so much more transparent. They can see our staff. They can see our parts inventory. They can see our QC process. They can see everything. You can't hide anything when someone is standing right in the middle of your factory. It allows the prospective dealer to see the facility in action, with their own eyes, and they know it is not simply sales talk. It's the real deal. And we couldn't be happier with the recent results."
In 2021, they added Arizona, Dallas and Sarasota and in 2022, they already have their first lease complete near Charlotte and working diligently on the Midwest and West Coast.
"We have dealers all over the country, and it makes much more sense to replicate our current facility in different regional markets, rather than simply expanding the current facility repeatedly. We have already expanded our Tampa facility three times and had to move out due to space, and with dealers in areas such as Arizona, Michigan, New Jersey, etc. it is just more practical to have facilities that are closer to those dealers to better service their needs. Everything from inventory ordering, parts availability, on-site tech support, it is even more readily available to the dealer, the closer we are to them," Williams said.