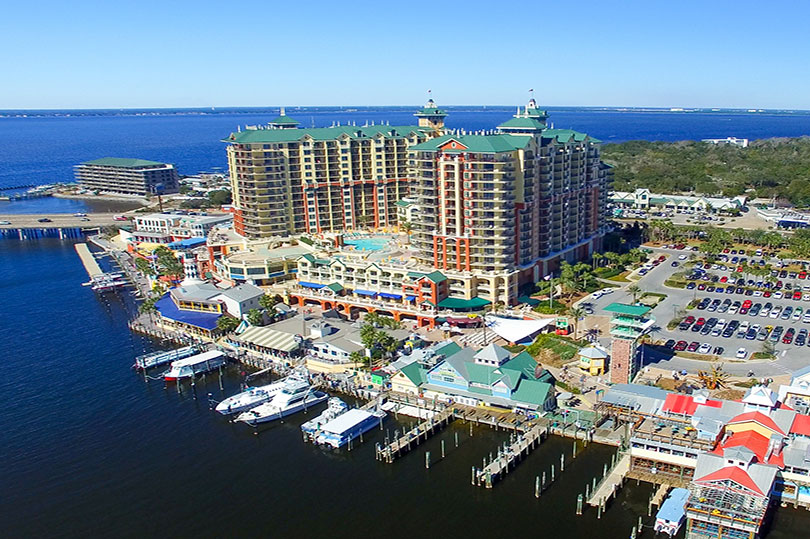 A golf car company in the Florida Panhandle won an award.
Santa Rosa Beach, FL based Street Legal Golf Carts is pleased to share that they have been voted Best in Destin for the year 2023 in VIP Destin Magazine. The company was supported heavily by the magazine's readership in the weeks and months leading up to the official announcements.
The most notable aspect of this award may be the fact that it is determined by votes casted by VIP Destin Magazine's readers. The magazine itself plays no part in choosing winners, though it does review each category each year to make revisions (based on feedback from the community). The magazine also implements several rules to ensure voting is both fair and representative of how much support a business has won over its years of operation. For instance, while a vote can be cast per category once a day (allowing multiple votes until voting is closed), this is only intended to help people vote again for their favorite businesses if they care enough to return. The magazine closely monitors voting procedures to ensure their rules are not violated, and that votes from bots or fake/duplicate accounts are strictly forbidden.
All of this serves to emphasize that the award has many safeguards that ensure only the businesses that are most deserving will win in their respective categories. As such, both Street Legal Golf Carts and Street Legal Golf Cart Rentals are immensely proud of this accomplishment.
"We would like to begin by thanking everyone who took the time to vote for us," states Mike Luzansky, from Street Legal Golf Carts, "Given the way voting works, we understand that winning this award is worth much more than the award itself. It is a sign that our services have resonated with the communities we serve, so much so that they are willing to show enthusiastic support when we need it. This means a lot to the team, and it is indicative of the fact that we are doing something right."
As the magazine itself says, "The Best in Destin is a celebration of the best the area has to offer when it comes to businesses and organizations that make the Greater Destin area a better place to live." Destin is notable for the incredibly rich variety of businesses that thrive within, and the magazine's awarding process also serves as a way for local residents to learn more about the place they call home. Several measures have also been implemented to help small businesses get the word out when voting is underway. Overall, the process is designed to be as fair as possible.
A quick look at Street Legal Golf Carts can illustrate why the company is so favored among customers. To begin with, a customer will find that the company's services include both pickup and delivery, so they can have their golf carts ready to go at virtually any suitable location. Few are able to compete with the variety of carts available here as well, and a customer may choose between a range of sizes, models, configurations and so on. Whatever their purpose may be, they will be able to find a cart that meets their needs at Street Legal Golf Carts. Maintenance, repairs and more can be sought here as well, essentially making the company an all-in-one vendor that significantly simplifies the process of purchasing or renting a cart.
Street Legal Golf Cart Rentals is similarly prominent among customers, though it focuses on providing rentals. Here, too, customers can have their cart delivered to a suitable location (the company clarifies that their team will go as far as Holiday Isle in Destin and as far east as Panama City Beach, Florida). Much of the area is accessible with a street legal golf cart, and it can offer more flexibility than a car in many situations. Further, once a customer is done with their rental, the company can dispatch a team to pick it up.
The Best in Destin award is meant to highlight the best the area has to offer, and both Street Legal Golf Carts and Street Legal Golf Cart Rentals are excellent examples of the caliber of local businesses. Customers may use their respective websites to learn more about their services and availability. The companies may also be reached by phone, email, or social media.