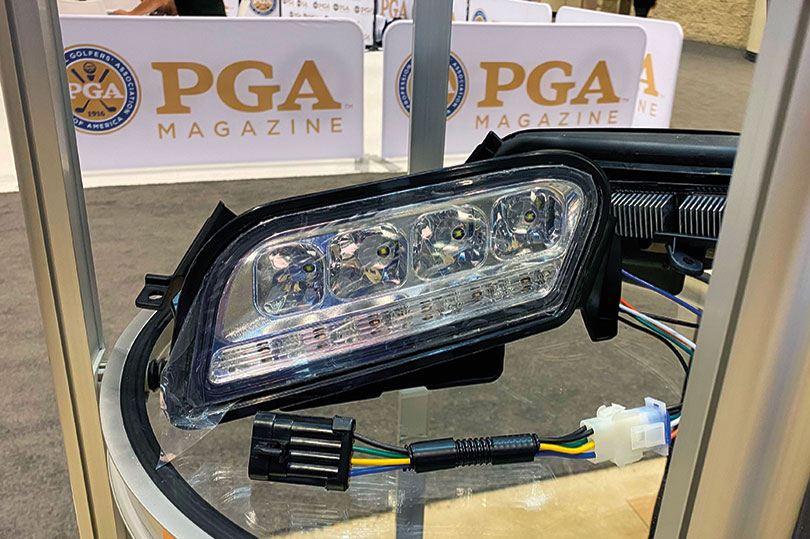 Plug-and-play replacement OEM headlights for Club Car Onward.
Stenten's Golf Cart Accessories launched its Aftermarket Replacement OEM Onward Headlights at the PGA Merchandise show in Orlando this January. Stenten's has created a harness that will allow customers to use Stenten's OEM styled headlights to replace damaged or failed OEM headlights at a much more affordable cost. These headlights offer a tracing turn indicator and a high/low beam.
"These lights will be an affordable option for those looking to replace Onward lights that have gone out while utilizing the carts factory harness," said Stenten's president, Stan Stenten.
Advantages include:
• OEM fit at aftermarket pricing.
• Fits in existing Onward cutout utilizing existing OEM mounting locations.
• Easy fit to OEM.
• Plugs into existing carts harness to avoid having to trace wires for splicing other aftermarket choices.
Stenten's was started in 1986 by Marylin Stenten and is run today by her son, Stan Stenten, who is continuing to provide golf cart dealers worldwide affordable and innovative products at competitive pricing.