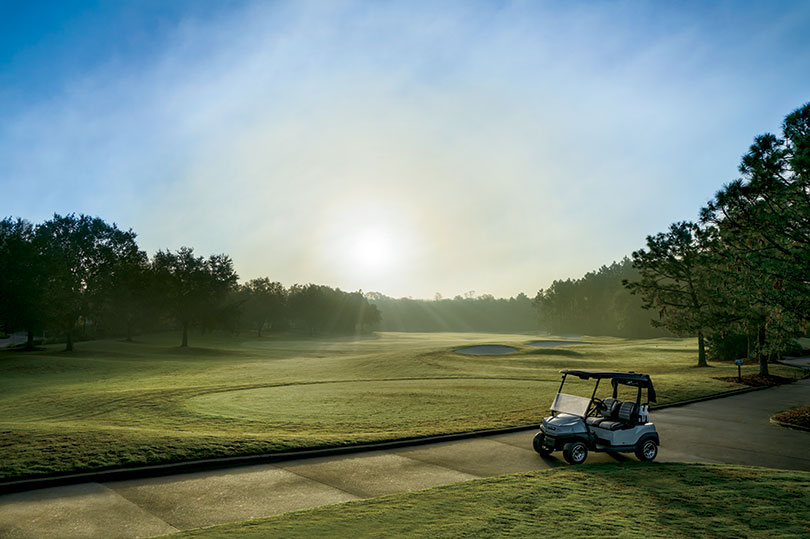 Club Car has delivered a new fleet of 175 golf vehicles to leading United Kingdom multi‑course owner Burhill Group Ltd.
The fleet consists of 162 new Tempo golf cars and 11 Precedent cars. It is the fourth Club Car fleet the golf and leisure group has invested in over the past 11 years, underlining BGL's commitment to maintaining the highest standard of customer experience at its 10 UK golf venues.
Colin Mayes, CEO of Burhill Group Ltd, said: "By upgrading our fleet to the latest Club Car models we know that we're getting a reliable product that is easy to work with and that our customers will value the comfort and look of the cars."
"Managing the vehicles at each of our venues has been easy and using Club Car has served us well over the course of our partnership. We look forward to that continuing and many more years of a positive relationship."
Delivered by Club Car's UK dealer, Bradshaw, the high-spec vehicles feature a rust-proof aluminium frame, new alloy wheels, premium comfort seats and a spacious dashboard, as well as proven engineering and industry-leading durability, designed to deliver enhanced ride comfort.
In addition to the golf fleet, BGL has taken delivery of two Villager 6 vehicles, part of Club Car's Carryall range. These utility vehicles include ergonomic seating to accommodate up to six people and a Kohler 429cc overhead valve engine with electronic fuel injection for increased horse power and fuel efficiency.
The new fleet comes on the back of significant investment across the BGL portfolio of golf venues, including enhanced facilities and improved sustainability measures both on and off its golf courses.
The group recently reported an increase of 25% in golf club membership over the past four years.
Kevin Hart, Sales Director Golf for Club Car Europe, Middle East and Africa, says: "BGL is a leader and innovator in the industry, and the root of that success is its clear, customer-centric ethos."
"Club Car has an important role to play in the customer experience at contemporary golf venues and we greatly value the endorsement of the quality and reliability of our products, and the successful long-term commercial partnership we have with BGL."