Red Hawk Celebrates 20-Year Anniversary of Doing It Better.
2001. It was a momentous year, and big changes were in the offing. A look into a time capsule would find Mark Zuckerberg as a high school computer prodigy, a plane ticket to Los Angeles from New York could be had for $347 with few baggage restrictions, and the first Harry Potter movie was in production. On April 21 of that year, change came to the golf car industry when John Clough and Gillet Boyce, formerly of the Yamaha distributor Mid-Atlantic Equipment, purchased the inventory from the Bruedan bankruptcy. The quick flip of the inventory they had envisioned did not happen, however, partly because the partners identified more opportunities to "Do It Better," an oft-repeated phrase that became the new company mantra. The company was christened Red Hawk, and their commitment to continuous improvement has fueled Red Hawk's growth into a major distributor of golf car parts and accessories.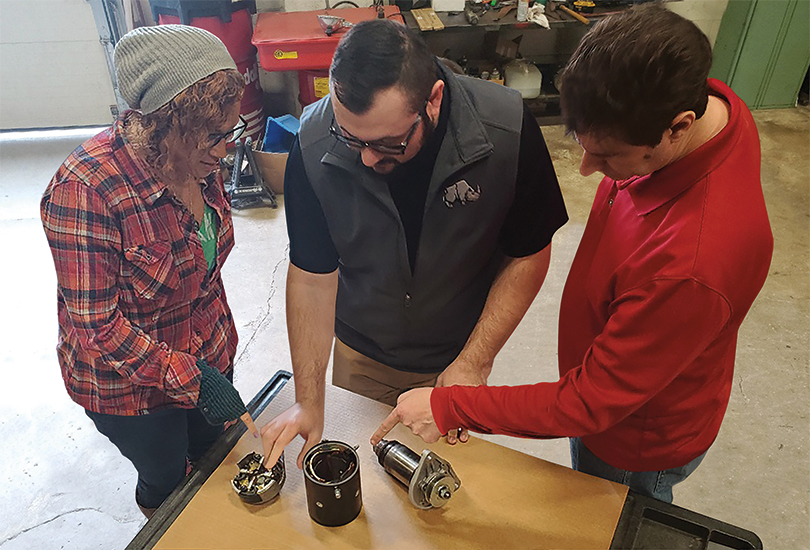 Over the last twenty years, technology has had an enormous impact on sales channels and the supply chain, but Red Hawk has never wavered from its dealers-only business model. Management sees the relationship as mutually beneficial.
"Our outside sales team functions as our eye and ears, interacting with dealers in showrooms across the country," says Vice President of Sales and Marketing Duffey Pitzer. "Having those boots-on-the-ground gives us insights that allow us to offer superior solutions."
Examples include retail packaging, point of sale displays and improvements in technical support, web-supported order entry and payment and account information.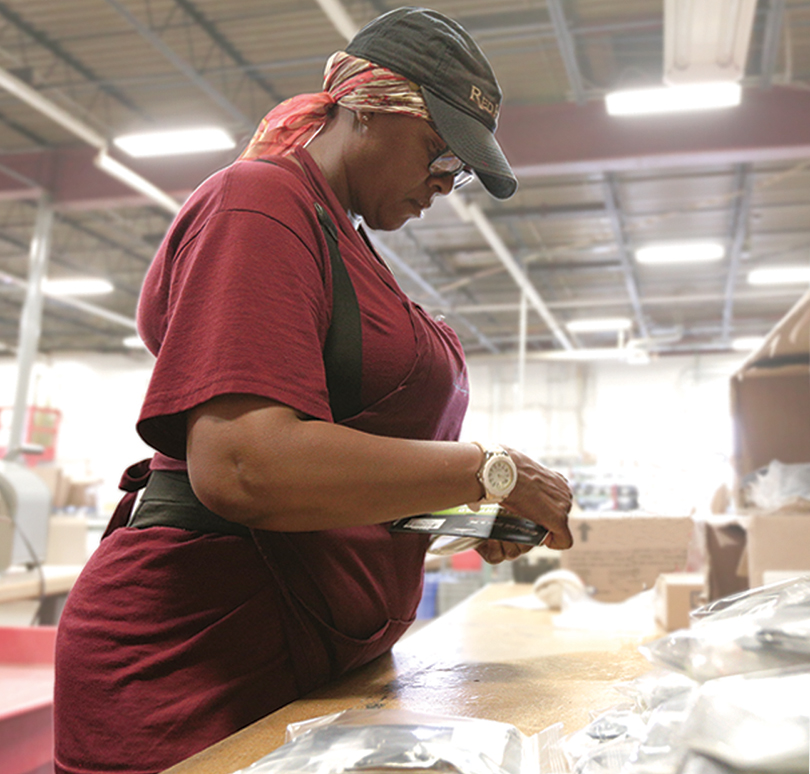 Partnering with dealers yields results in product development, too. For example, the former E-Z-Go brake drum had always been a big seller, but the product (along with all other aftermarket options) fell short of Red Hawk's standards for performance. Discussions with dealers led to major investment in research and development and ultimately, a complete redesign. After a switch in manufacturers and a year of tooling and rigorous testing, Red Hawk released their new brake drum, BRK-043, with higher tensile strength and a much lower rate of warranty returns.
Gillet Boyce and Duffey Pitzer, as well as several members of the sales team, began their careers on the end user side of the business, but not all "Hawks" (as Red Hawk employees refer to one another) came to the company with deep industry experience.
"We're not a hard-sell organization. We're more collaborative," explains owner Gillet Boyce. "People skills and problem-solving abilities go a long way in getting hired here."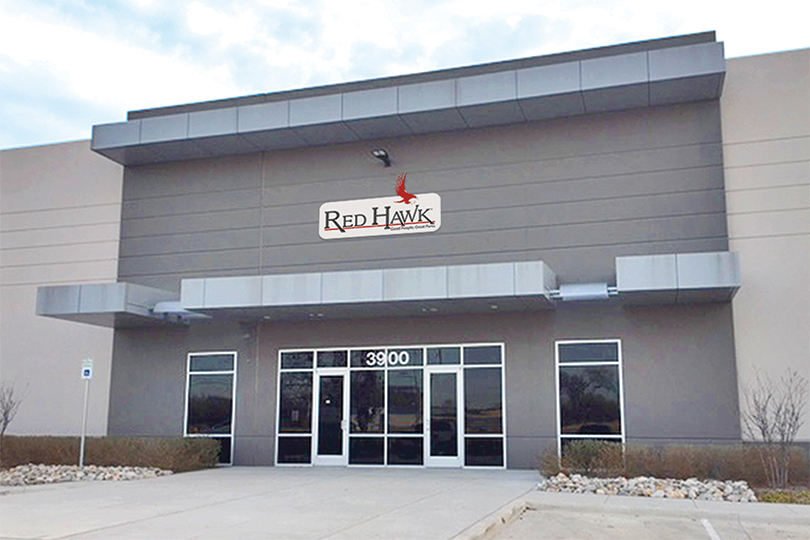 The customer service mindset at Red Hawk is as evident internally as it is with external customers. Hawks describe their company culture as close-knit, helpful and just a little offbeat. Theirs is a group with a strong sense of team spirit, and it certainly seems to be working. Turnover is low, morale is high, and because the idea of showing your customers that you're committed to them matters, business is strong.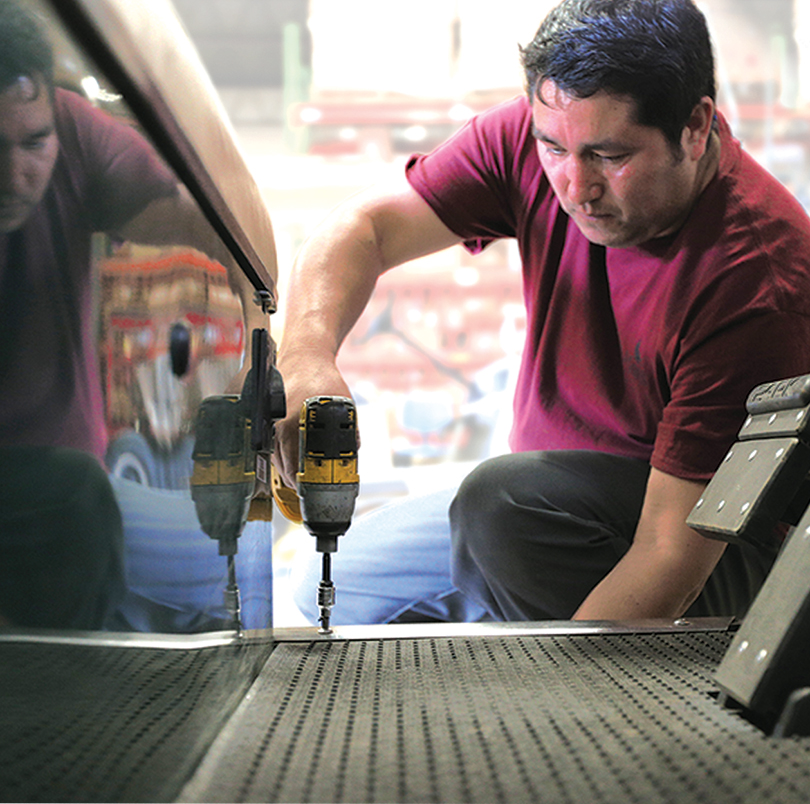 The desire to stay close to customers, literally and figuratively, has been a driving force for Red Hawk as it has dealt with the challenges of growth over the years. The sales team was headquarters-based until space constraints led to the decision to hire an outside sales team and send them full-time into territories across the country — a move that has turned big dividends in strengthening relationships with dealers. Similarly, even after a robust expansion in 2012, warehouse space in Baltimore quickly became insufficient, sparking plans for a regional distribution network. In 2016, a new warehouse was added in Jacksonville, Florida, followed by two others in Dallas (2018) and Indianapolis (2020), significantly increasing the company's ability to fulfill orders quickly and accurately.
As Red Hawk grows larger and increases its geographical footprint, the team works hard to keep all their efforts "on brand." The company tagline, "Good People, Great Parts" represents a promise to its customers that all Hawks in every department and every location must deliver on to maintain its standards. CFO Karen Parks describes it as pride in a common purpose.
"Everybody here understands that they're part of a bigger picture. Our 'Doing It Better' mantra resonates with our employees. So as the rest of the world becomes even more automatic and impersonal, we strive to become the opposite."