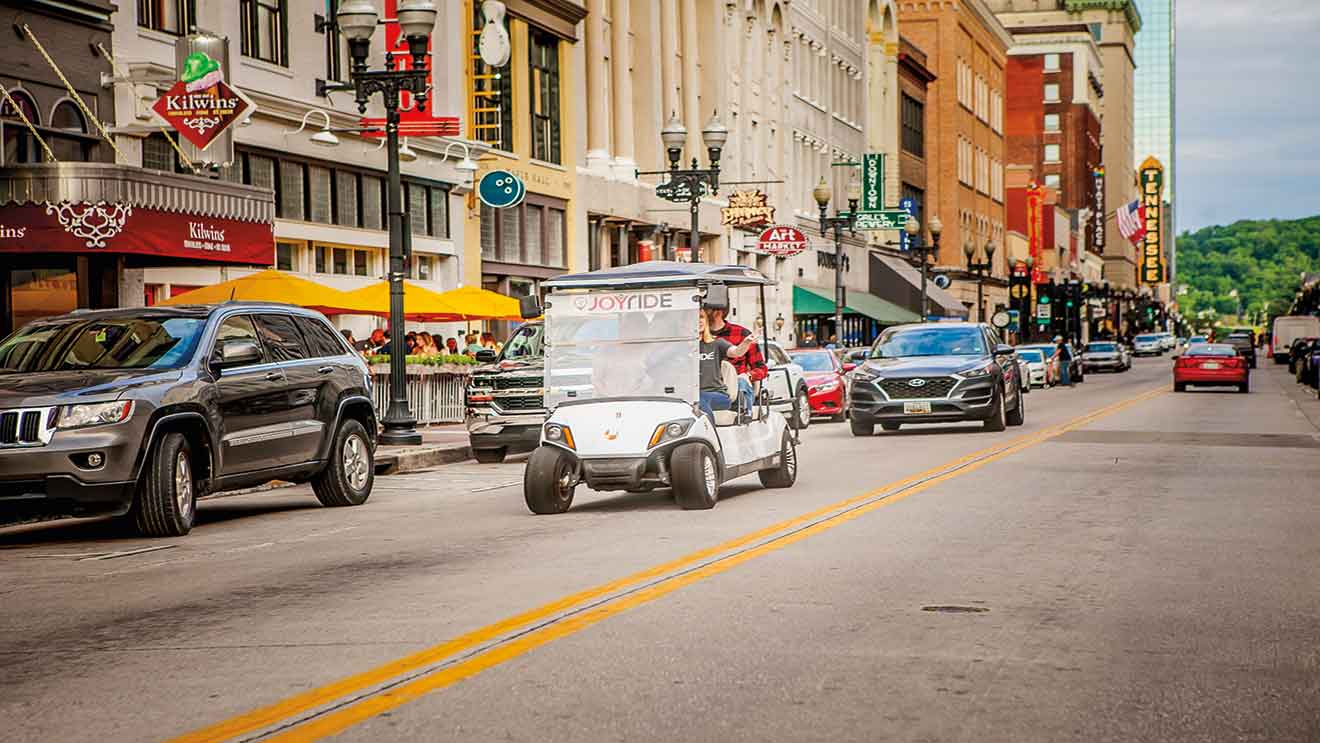 A golf car tour and transportation company is now showing people around the East Tennessee city.
Joyride recently began offering a series of tours on its fleet of six-seater cars. It offers University of Tennessee campus tours, local brewery tours, bar crawl pub golf tours, tours of the city's many murals and wide-ranging "explore the city" tours, as well as VIP 21st birthday tours. The Knoxville offer is similar to what the company does in other cities including Nashville, where tours include one aimed at breweries and distilleries and another based around celebrity homes.
Joyride bills itself as "the largest gas-powered, low-speed vehicle company in the U.S." It already operates similar services in Nashville, Houston and Tuscaloosa, Ala.