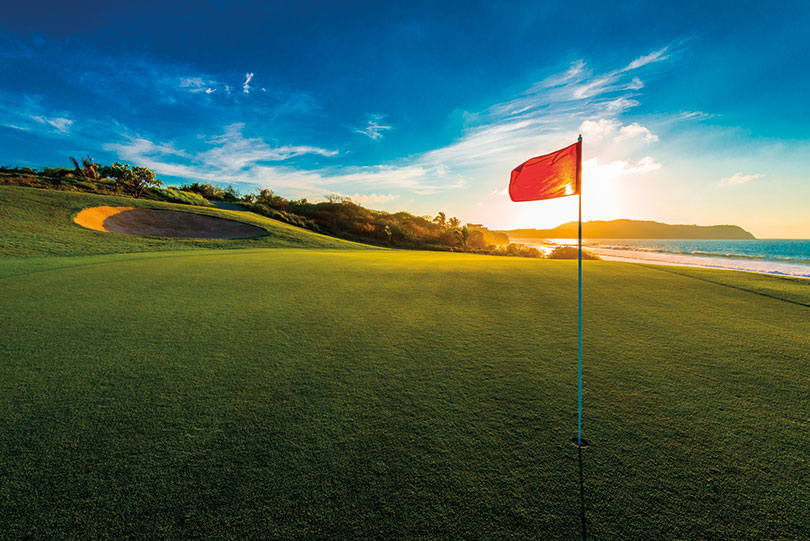 Club Car has partnered with an important technology leader.
Club Car recently announced the all-new integration of Club Car Connect with ezLocator, the industry leader in daily pin placement management. This new partnership enables superintendents with the ability to manage pin locations with speed and precision. At the same time, golfers will enjoy exact yardages seamlessly delivered to their Club Car golf car updated through the cloud with the new integration.
Club Car Connect is an industry-leading golf course-connected car solution that is an exclusive way to strengthen relationships with your golfers, increase revenue opportunities, and manage resources effectively and efficiently. The integration of ezLocator further simplifies the day-to-day management of your golf course with automatically updated pin locations to the vehicles.
Golfers will enjoy the benefits of exact yardages to pins, increased variety in hole locations, and healthier greens due ezLocator's patented automated pin placement solution.
"We are excited to continue to innovate new ways for our courses and golfers to enjoy Club Car Connect," said Club Car Vice President of Connected Solutions, Robert McElreath. "The integration with ezLocator allows our Club Car Connect customers to reduce overhead, streamline operations and provide a world-class experience to their golfers."
"We are thrilled and thankful for this opportunity to partner with Club Car providing an integrated solution that delivers precise pin placement data directly to the golf car. This marks a monumental step toward our vision for The Connected ClubTM," said ezLocator President, Jon Schultz.
"Enhancing the customer experience is the driving force for our innovation at ezLocator. This seamless integration between ezLocator and Club Car allows us to improve the experience for the golf course operators and greatly improves the golfing experience for the players as well," said Schultz.
With cloud-based technology connecting ezLocator and Club Car Connect, the all-new integration provides Golf Course Superintendents the ability to select pin placements with agronomic preferences and ensure that the golfers will always have the exact distance to the hole from anywhere on the course.
"We will always challenge ourselves to deliver the best-connected experience for our golf course operators and golfers. The ezLocator integration is an excellent addition in providing the best-connected solution on the market that is always evolving and updating," said McElreath.
For more than 13 years, Club Car has been the leader in the connected vehicle space. Visage Fleet Management is installed at over 1,500 courses worldwide and has supported over 150 million rounds. The new integration with ezLocator will save superintendents time and money every day by speeding up and improving the management of pin placement selection.