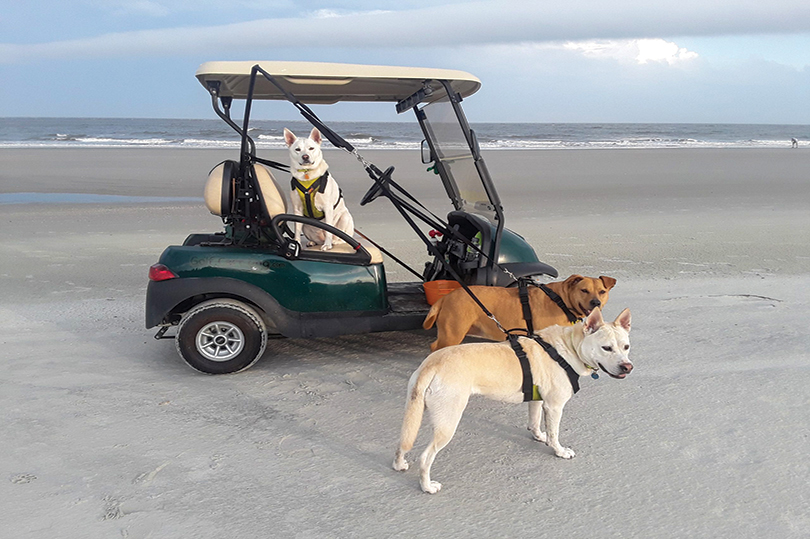 Golf Cart Dog K9Caddy
by M3b, LLC, available at golfcartdog.com.
Effortlessly keep up with your dogs as they walk. Made specifically for golf carts, you can slide it behind the front and back seat of the cart and strap it directly to the roof mounts (no drilling necessary). And don't worry – it is veterinarian approved and safe for your furry loved ones. The idea is to provide dog/dogs the freedom of movement while preventing the dogs from moving in front of the tires as the vehicle moves forward. The flexible arm helps to absorb shock, proving a comfortable experience for your dog.
---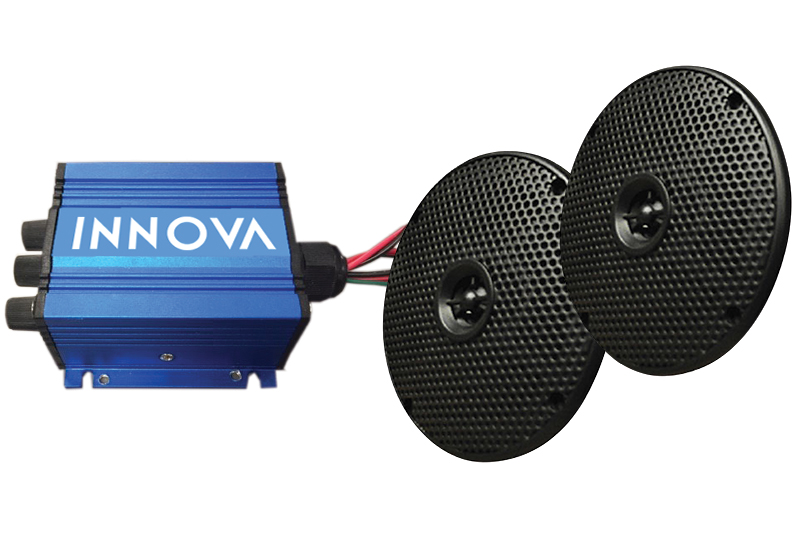 Bluetooth Mini Amp Kit with Speakers
by Innova, available at nivelparts.com.
Turn up the music with this Bluetooth mini amp kit that includes speakers that are sure to hype you up on the putting green. The kit includes a 45 watt Bluetooth mini amp and two 5.25″ marine grade speakers.
---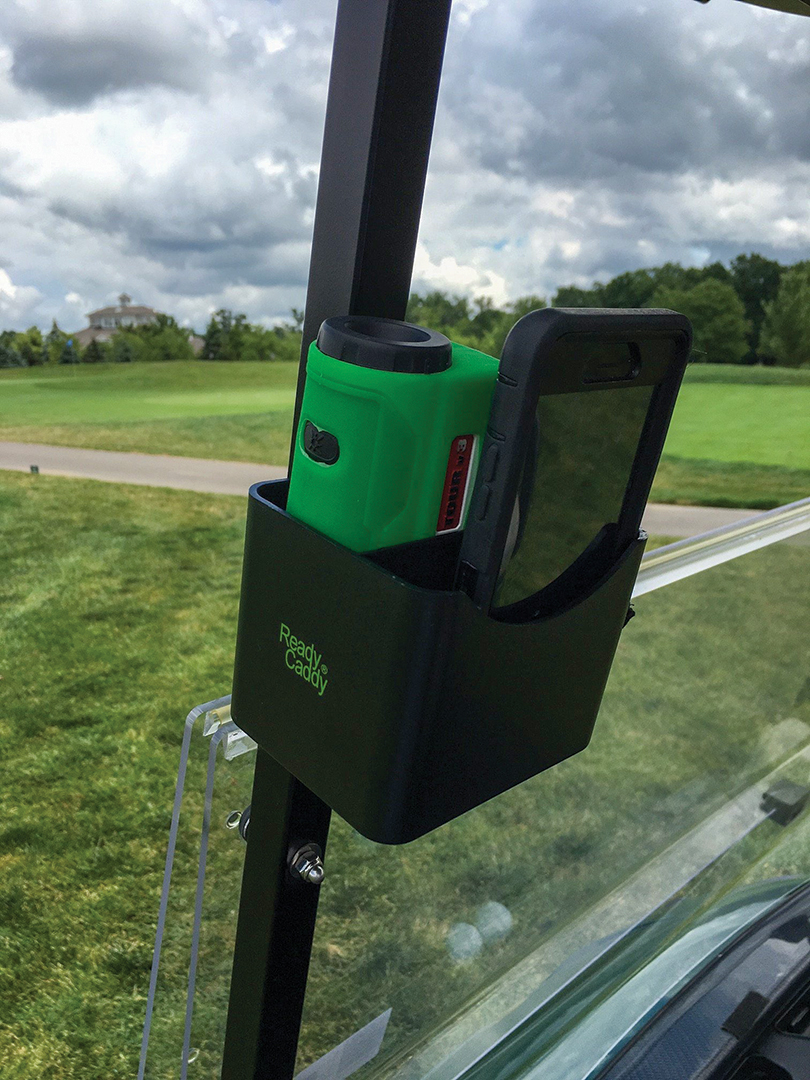 Portable Golf Cart Organizer
by Ready Caddy, available at readycaddy.com.
Now you can have everything at your fingertips while driving around. It's perfect for accessories like cell phones, sunglasses and more. It includes a two-compartment caddy, three clamps and is made from sturdy weatherproof plastic that will never rust. In addition, it fits golf carts with roof posts and instantly attaches to the roof support post with no tools required. You can use it with your windshield up or down.
---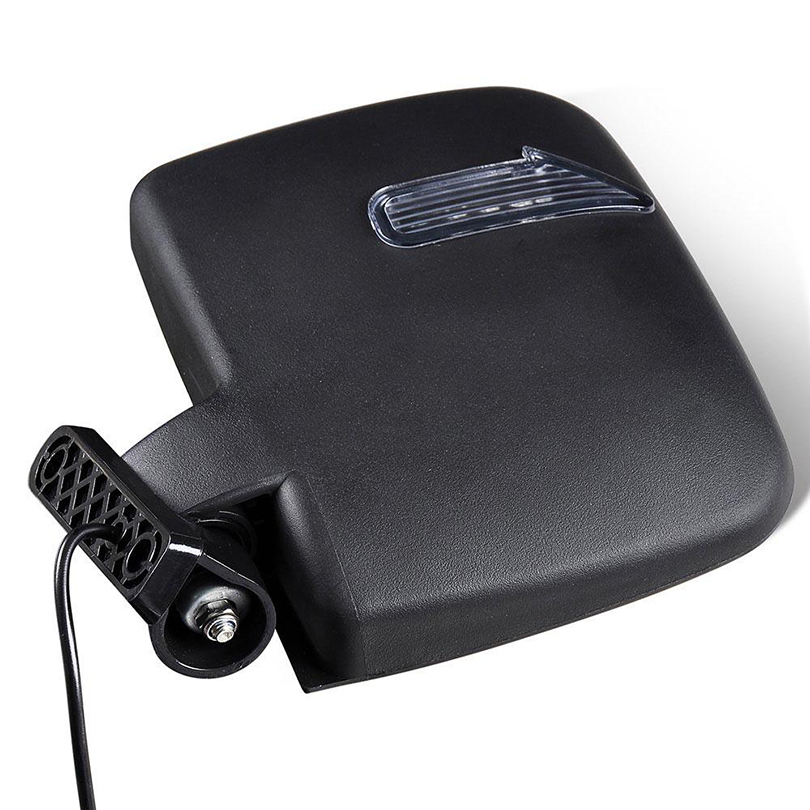 Turn Signal Set – Side View Mirrors
by Yescom, available at yescomusa.com.
This set of two LED turn signal golf car side view mirrors are a great addition to provide more safety to your ride. They can be easily folded in manually and, although drilling is required, the screws are included. They are universal fit, and fit E-Z-Go, Club Car and Yamaha.
---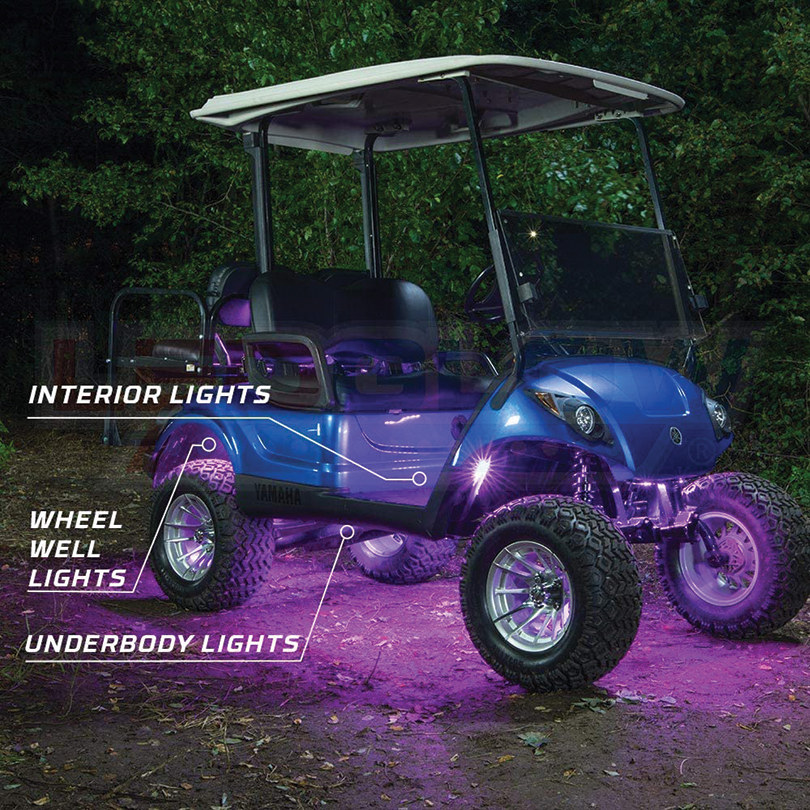 Golf Cart Underglow Accent Neon Light Kit
by LEDGlow, available at ledunderbody.com.
Make your car glow in the dark with a cool neon lighting kit. The 12-piece million color LED kit comes with canopy, wheel well and interior lights. The 12-volt powered control box features 10 solid colors with several modes and is compatible with any electric- or gas-powered golf car. The kit includes: two 28″ and two 18″ flexible, water-resistant underbody tubes that house 84 SMD LEDs, two 36″ canopy tubes that house 66 SMD LEDs, four 12″ wheel well tubes that house 48 SMD LEDs, two 8″ interior tubes that house 12 SMD LEDs, 12-volt powered control box, two wireless remotes, 12-port junction box with eight port plugs, connection cable, self-tapping screws and zip ties.
---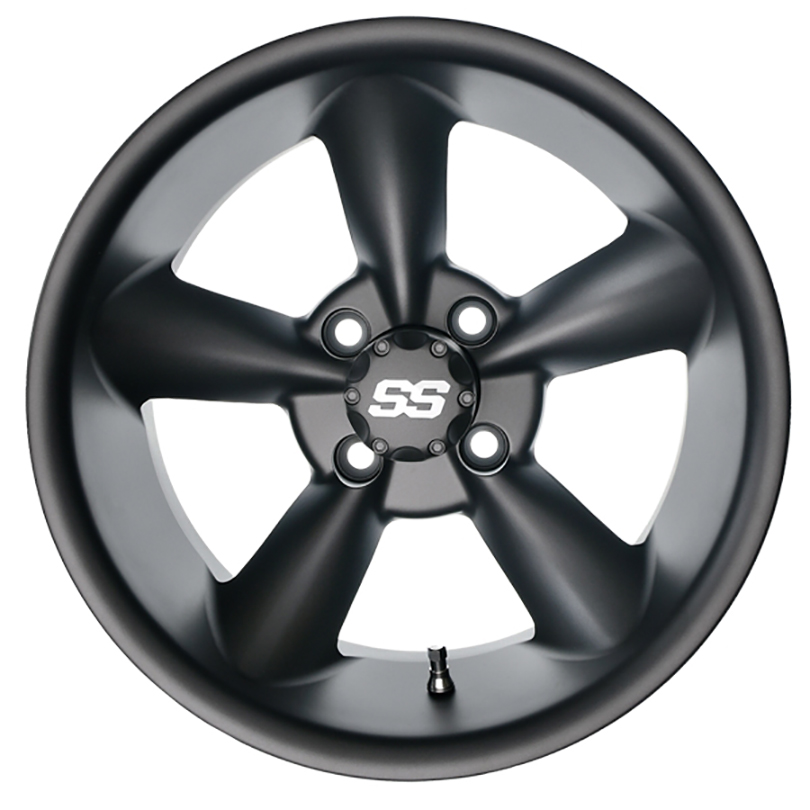 Godfather Wheel
by GTW, available at nivelparts.com.
Make your golf car a head-turner with these matte gray 10″ wheels. The matte finish sets this apart and is the perfect touch to make your car look unique without being over-the-top. The specs are 10×7 and the "SS" cap is included!
---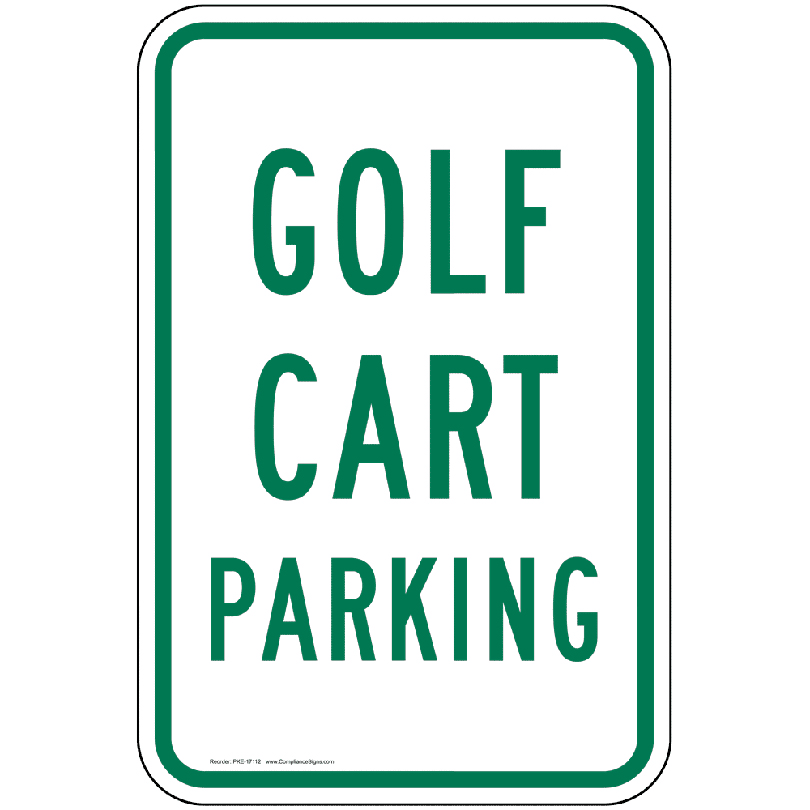 Reserved Parking Sign
by My Parking Sign, available at myparkingsign.com.
We all know golf cars deserve their own spots. These engineer grade reflective aluminum signs are retroreflective and pre-punched for hassle-free installation. They are also printed with 3M screen printing or 3M outdoor digital inks that are designed specifically for outdoor traffic and parking signs. Moreover, they meet DOT specifications for Roads and Bridges on Federal Highway Projects FP-85 for Sheeting Type II, Class 1 or 2. Plus, they are laminated for enhanced UV, abrasion and graffiti resistance.
---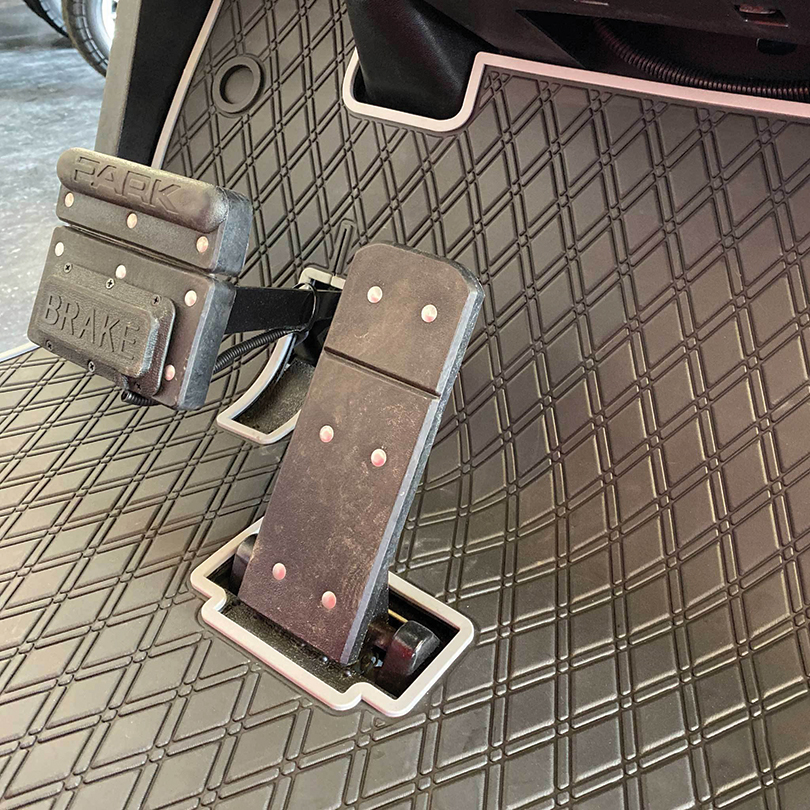 Full Coverage Golf Cart Floor Liner
by Xtreme Mats, available at xtrememats.com.
This floor liner provides full coverage from the dash down to the base of the seat. It is laser-measured for a snug fit around the pedals and seat base. Most importantly, it is slip-resistant and is designed with a signature diamond pattern that channels away sand and water. The overlay design fits right on top of an existing floorboard.