At MODZ, exciting new products are coming – including seats inspired by the auto industry.
When Texas golf car parts and accessories company MODZ wanted a talented artist to bring something special to their custom seats and upholstery, they went to social media to see what dazzled them. And they found it in Antonio Jr Marquez, whose work has been featured on the Discovery Channel program Rad Rods and in magazines.
"We really just wanted to find someone with amazing talents, proven work and really was kind of pushing the envelope in the automotive space," MODZ' owner and founder Aaron Gouldie says. The company discovered him through a friend on social media. When they met and he heard about what they're doing and how they want to change the game, he was in. "We compelled him to relocate him and his family from Las Vegas all the way down to Austin, Texas," Gouldie says.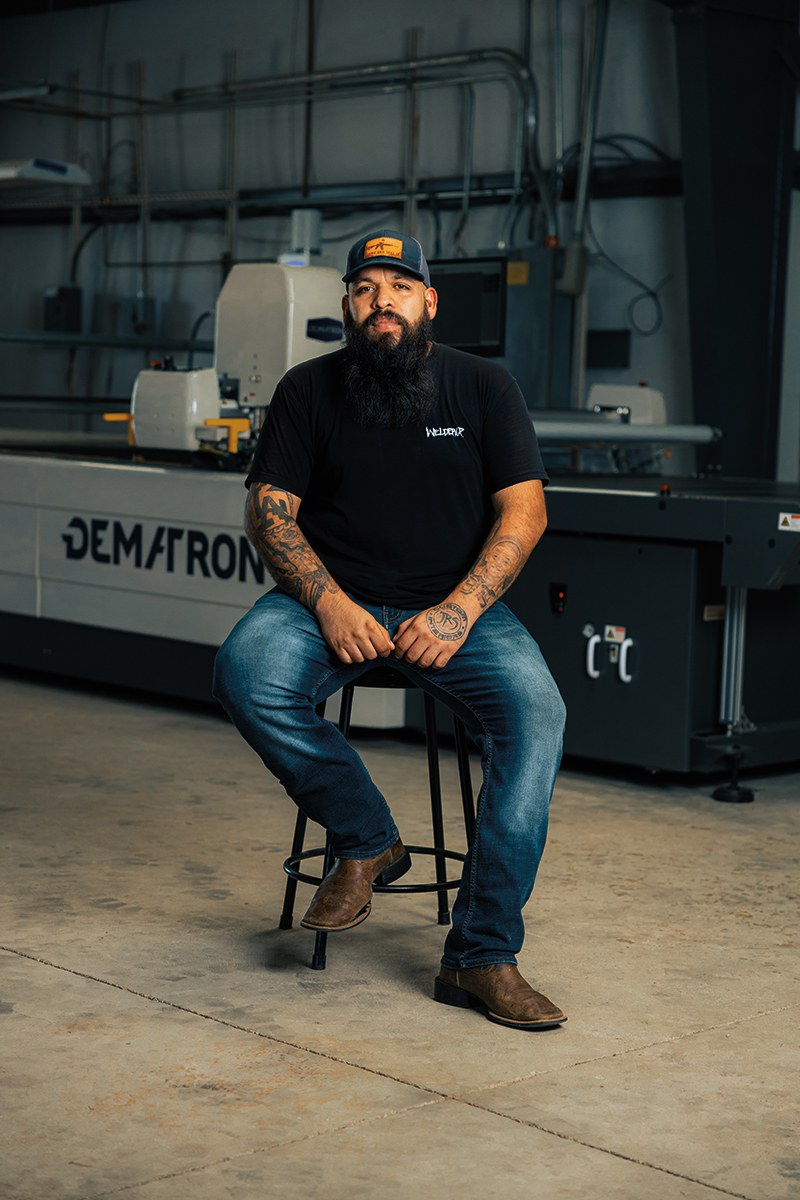 The result is some outrageous concepts that have been seen in the custom auto world, but not so much in golf cars.
"We're giving him carte blanche pretty much," Gouldie says. "He's excited because we gave him a blank slate, basically. We said do what you do."
They're planning to offer exotic seats where customers can choose from multiple different colors, piping options and stitch patterns.
"It gives people that one-of-a-kind look," Gouldie says. If you're in a golf car community, nobody else looks like you.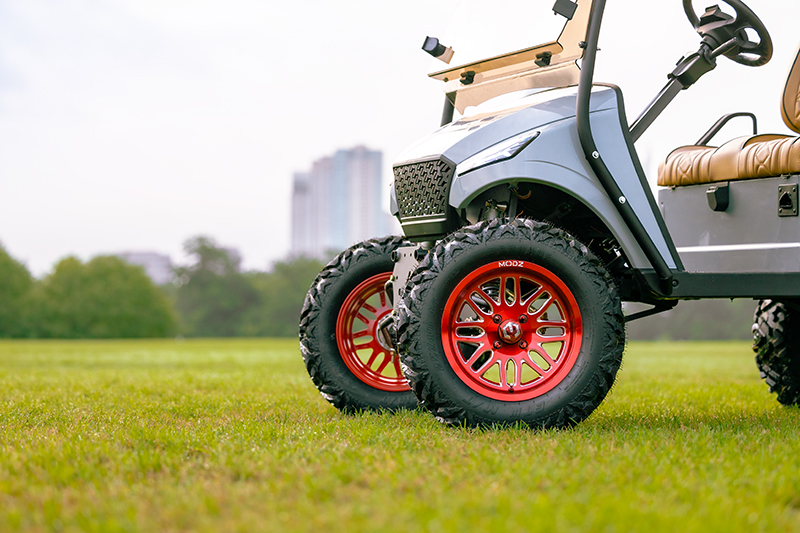 Along with Marquez, MODZ also invested in some cutting-edge equipment to help create more complex designs.
"We'll have all the pieces cut perfectly to size," he says. "We'll also have various intricate stitchwork that is best conducted through a machine.
"It's kind of the perfect marriage of the two. There are some things where you want the perfection of a computer guided machine." But you also want that hand-crafted expertise sometimes.
It's an exciting time for MODZ. The company is also excited about its MODZ Mayhem wheels that feature intricate ball milling, brushed aluminum finishes and a diverse variety of colors.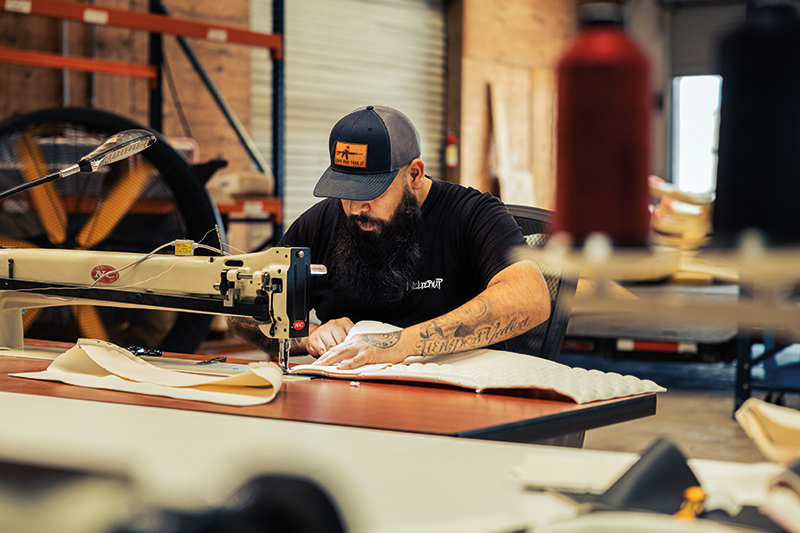 "That's just a really exotic, out-there wheel," Gouldie says. "We're just really excited about the new finishes coming down the pipe.
"Then we have our Tower Tops made of 6000-grade aircraft aluminum. These one of a kind tops featured distinct curves that follow the lines in the golf car."
In addition to their industry-leading wheels, they now sell their own tires as well. "We do have a whole line of all-terrain MODZ grips," Gouldie says. After buying tires from companies for years, they reckon that now's the time to approach these tire manufacturers about tires made to their specs.
They're aggressively expanding into that market – and others. Whether it's the rubber on the road, the stylish seats in the car or any number of other details, MODZ is on the move.