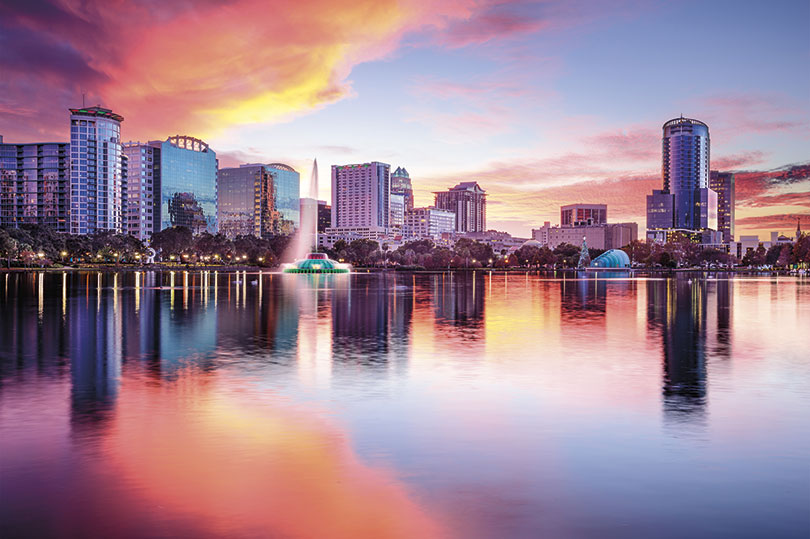 PGA Golf Exhibitions is collaborating with Visit Orlando, the Orange County Convention Center, Connections Housing and multiple travel providers to offer substantial Orlando destination savings for attendees of the 70th PGA Show.
Golf industry professionals love Orlando. "Orlando has been a tremendous destination for the PGA Show for more than 35 years," said PGA Golf Exhibitions Vice President Marc Simon. "PGA Professionals and golf industry executives enjoy the mild winter weather, dining, attractions and plenty of top golf courses in the Central Florida region. We value our partnerships with the Orange County Convention Center and Visit Orlando and appreciate the savings they have curated among their members to pass along to PGA Show guests."
"As a fantastic destination for both golf and meetings, Orlando is the perfect home for our long-time partners PGA Golf Exhibitions and their annual PGA Show," said Casandra Matej, president and CEO, Visit Orlando. "Visit Orlando works closely with our members to provide special offers and benefits for attendees to complement their time at the PGA Show with experiences found at our amazing attractions, entertainment and dining."
PGA Golf Exhibitions has secured group-rate accommodations at more than a dozen hotels with room fees beginning at just $114 per night through the PGA Show official housing partner, Connections Housing. All hotels include complimentary Convention Center shuttle service on Show days and are located near convention district restaurants, shopping and attractions. The secure online housing website offers real-time availability with full hotel descriptions. No advance deposit is required, and event rates are available on a first come, first-served basis through December 1, 2022.
PGA Show attendees also can take advantage of RX negotiated discounts with United Airlines and Avis Car Rental. Details regarding hotel, airfare and car rental savings can be found at the travel page of PGAShow.com.
In addition to the complimentary shuttle service between official event hotels and the Convention Center, PGA Golf Exhibitions also has secured airport shuttle service for attendees departing from the Convention Center on Friday, January 27, beginning at noon through 2 p.m. PGA Show attendees can sign up for the airport shuttle at the Convention Center transportation desk at a cost of just $10.
There are more than 75 restaurants and 100 entertainment venues within walking distance of the Convention Center and many of these locations take part in the "Show Your Badge & Save" program offering special entertainment, dining, shopping and attraction discounts for all convention visitors. Learn more at orlandomeeting.com/delegate/pga-show-2023.
Visit Orlando offers complimentary Vacation Planning Services for event guests looking to plan a few hours during a break from a business day or an extended stay with family and friends while visiting Orlando for the PGA Show. The Visit Orlando team can share destination information, including trip-planning advice, dining and entertainment options, discounted attractions tickets, and more. Learn more at orlandomeeting.com/delegate/pga-show-2023.
PGA Professionals receive a ten percent discount by showing their Association identification at all Convention Center concessions during the 2023 PGA Show.
Orlando, a diverse, welcoming, and inclusive community for attendees, boasts an array of legendary theme parks, entertainment venues, an award-winning food scene, outdoor adventures, highly regarded golf courses, and so much more. Attendees can take advantage of offers throughout the destination with the Show Your Badge & Save program. Orlando's walkable convention district features more than 75 acclaimed eateries and over 100 attractions within a two-mile radius of the Orange County Convention Center. Orlando promises an unbelievably real mix of unique experiences to create cherished memories for attendees.
The Orange County Convention Center (OCCC) is located at the heart of the Convention Center District, just 15-minutes away from the Orlando International Airport, making it accessible and convenient for PGA Show guests, exhibitors and attendees. In its West Building, the OCCC has made significant enhancements that enrich the attendee experience, including renovated food courts, state-of-the-art meeting rooms and technology upgrades.