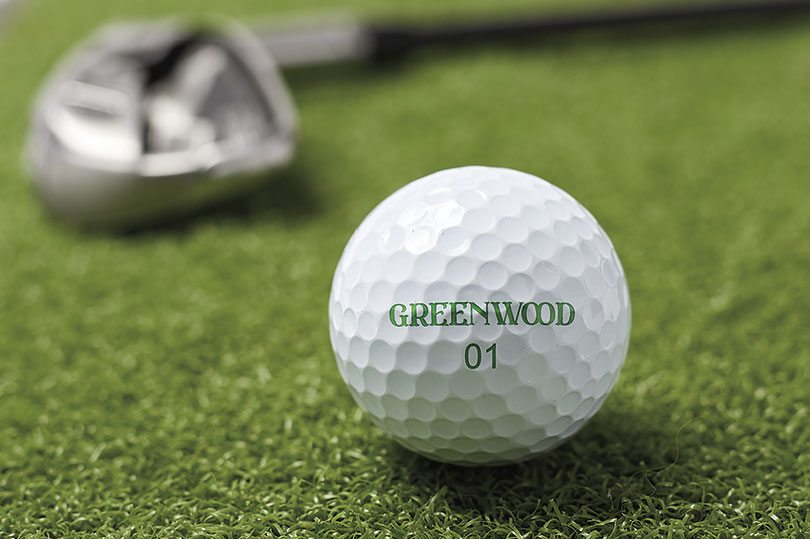 A prize aims to help businesses and make an industry more diverse.
PGA Golf Exhibitions and Jim Beatty Golf Ventures recently announced the winners of the second annual "Share Your Story" contest for exhibitors of the 2022 African American Golf EXPO and Forum, held Aug. 27 to 31, in Charlotte. First-place winner Greenwood Golf receives complimentary exhibit space at the 70th PGA Show. Second-place finisher Birdie Everything receives a 75 percent discount on PGA Show exhibit space and third-place finisher Society 61 receives a 50 percent discount.
The African American Golf EXPO and Forum is organized to support and grow interest, careers and opportunities for African-Americans and other communities currently underrepresented in the sport. PGA Golf Exhibitions continued their support of the second annual EXPO and Forum and sponsored again the "Share Your Story" contest, where exhibitors submitted a three-minute video of their brand backstory and overcoming challenges to achieve their business goals. In addition to the event support and contest sponsorship, all African American Golf EXPO exhibitors new to the PGA Show, are able to participate with a special reduced rate.
"The partnership with PGA Golf Exhibitions has resulted in several African American businesses receiving great marketing exposure in the golf industry," said Jim Beatty founder of the African American Golf EXPO and Forum and Executive Editor African American Golfer's Digest. "I am grateful for the leadership and involvement from the PGA Show team and look forward to many more years of collaboration."
"We are pleased to continue our support the African American Golf Expo & Forum," said PGA Golf Exhibitions Vice President Marc Simon. "PGA Golf Exhibitions is strongly aligned with the goals of increasing inclusion and diversity in the sport and business of golf. We are excited to welcome the EXPO contest winners to the 2023 PGA Show and we are proud to join industry supporters to help grow involvement by underrepresented communities."
Greenwood Golf, based in Charlotte, N.C., but in name a tribute to the Greenwood district of Tulsa, Okla., was founded in 2021 to recognize the importance of the golf community across diverse backgrounds and professions. Greenwood Golf products include golf balls, golf apparel and other golf accessories. Learn more at greenwood.golf.
Birdie Everything is based in Leesburg, Va., and was founded by Robyn James, an African American Class A LPGA professional. James developed the InfusenClip™ which is a magnetic clip that attaches to the brim of your hat and is infused with a combination of proprietary essential oils that have been proven to naturally repel gnats & mosquitoes. Birdie Everything also produces embroidered merchandise, training aids and handcrafted ball markers. Learn more at birdieverything.com.
Society 61, based in Los Angeles, is a clothing brand for golfers designed to honor the pioneers from the past who paved the way for the culturally diverse sport that golf is today. Society 61 was cultivated not only from a love of golf but also a love for our culture. The company was named in homage to that barrier breaking year, 1961, and the business was launched in 2021 to celebrate the 60th anniversary of that historic moment. Learn more at society61.com.
The African American Golf EXPO and Forum was founded and is organized by Jim Beatty Golf Ventures, a golf management company based in Omaha, Neb. The mission of the African American Golf EXPO and Forum is to promote the game, the business the industry the careers and the opportunities in the $84 Billion golf industry to African Americans.
The objectives of the EXPO are to:
• Promote economic growth, diversity and inclusion in golf to African Americans and other underrepresented groups
• Provide a friendly and welcoming environment for golf industry leaders to develop relationships with African Americans who are entrepreneurs, community programmers and golf enthusiasts.
• Help grow the industry by featuring subject matter experts in learning forums, seminars and networking opportunities
• Provide funding to grassroots organizations involved in teaching and promoting golf to the African-American community.