What exactly is happening at the PGA Show? We got you covered.
A Fitting Tribute
The 19th edition of the golf industry's annual professional demo day has been renamed the PGA Show Demo & Fitting Day, returning to the enormous circular range and practice facility of Orange County National Golf Center (OCN) in Winter Garden, Florida, on Jan. 25. The event traditionally marks the start of the PGA Show, Jan. 25–28, at the Orange County Convention Center (OCCC) in Orlando, Florida. Event details and registration are available at PGAShow.com.
The day-long PGA Show Demo & Fitting Day, produced in partnership between the PGA Show and PGA Magazine, will again provide important product testing of the latest equipment and technology and will add new opportunities this year for PGA Professionals to learn from experts in coaching, clubfitting, fitness and range operations. The industry-only event concludes with an industry-networking happy hour sponsored by COBRA PUMA Golf.
The 69th edition of the PGA Show, annually the largest gathering of PGA Members and the international golf industry, will reunite the golf community in person for the first time since January 2020 due to the global COVID-19 pandemic. The PGA Show will follow all health and safety standards, based on CDC guidelines, local public health guidance and host venue protocols, to support a safe and comfortable experience. Thousands of PGA Professionals and industry executives will test the newest innovations of more than 600 golf brands while learning current business solutions through education, industry presentations and peer networking.
The immersive outdoor golf experience of the PGA Show Demo & Fitting Day will include product demonstrations, instructional workshops, expert presentations at a new stage with theater seating, programming on golf range strategies and opportunities to meet one-on-one with thought leaders in a number of categories.
Participating companies include some of golf's most recognizable equipment and technology brands, such as Bridgestone Golf, Cleveland Golf, COBRA PUMA Golf, FlightScope, Garmin, Srixon and XXIO, who will be among more than 50 companies offering their latest products for testing. The PGA Show Demo & Fitting Day will feature presenting partners Clubhouse Events, FlagD, Hempcy, KT Tape, Wittek and Yamaha.
---
Back to School
PGA of America instructional workshops return at a range-side classroom and include: Coaching Different Swing Types – a Live Lesson Look-In; Practical Ways to Gather Dynamic Swing & Ball Flight Information; Incorporating Club Fitting into Your Coaching; and Should You Get Fitted Before Taking a Lesson, presented by top PGA Professional teachers. The workshops, part of the PGA Show Education Conference, are detailed at PGAShow.com. Registration for the instructional workshops is available during event registration or can be added following PGA Show registration; and is discounted through January 11.
---
Make It Fit
Event organizers are introducing a new PGA Professionals' Fitting Center and stage for expert PGA Professional clubfitters to provide best practices for fitting players of all types and skill levels. This area will also include insight into golf fitness powered by Technogym. Three-time Illinois PGA Teacher and Coach of the Year Kevin Weeks will headline a list of expert speakers among a full schedule of live programming and video presentations at the Fitting Center. There will be an emphasis on not just how to fit golfers, but how fitting can create better relationships with golfers.
---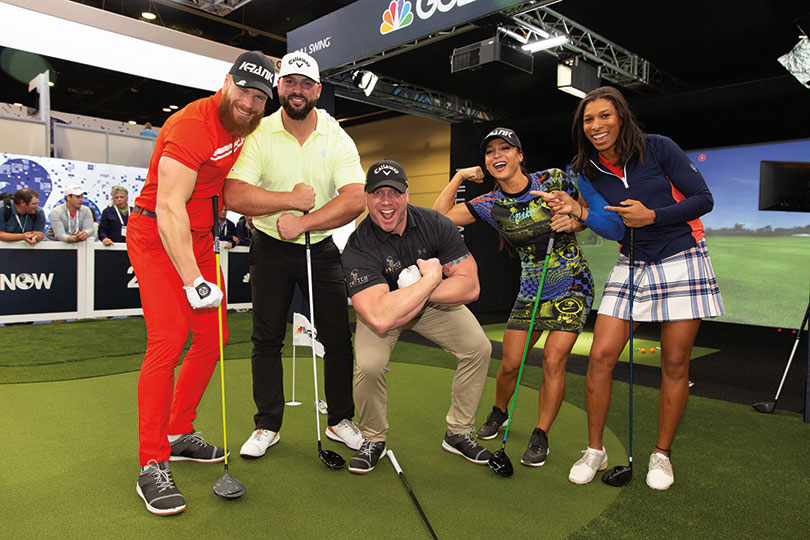 Home on the Range
The Golf Range Association of America (GRAA) returns to the event and will have enhanced programming including insights by architect Lester George, who will share innovative ideas to reimagine practice areas and golf ranges as standout short game facilities. Additionally, GRAA award-winners will be present to answer range-related questions throughout the day on topics such as coaching, practice, player development, fitting/demos, operations and engagement.
---
How to Attend
PGA Professionals and qualified industry professionals can register for streamlined, contactless entry to this year's PGA Show Demo & Fitting Day through event registration at PGAShow.com. The event is open exclusively to registered PGA Professionals and media from 9 a.m. to noon. Registered golf industry professionals can join the event, beginning at noon through 5 p.m. PGA Professionals will receive four MSR credits for attending the PGA Show Demo & Fitting Day.
All attendees are strongly encouraged to pick up their event badges and ride the free shuttles from the OCCC for timely access to the range, noting current construction on surrounding roads and additional traffic from multiple new neighborhoods since the 2020 event.
Attendance at the 69th PGA Show is restricted to PGA Professionals and golf industry personnel. Attendance and registration guidelines are available at PGAShow.com/en-us/show-info/attendee-qualifications.html. There is no registration fee for qualified golf industry professionals through Jan. 11. Beginning Jan. 12, PGA, LPGA and International PGA Professionals can continue to register at no charge, while other industry personnel will incur a $50 registration processing fee through Jan. 24, and a $195 fee at the PGA Show through Jan. 28.
---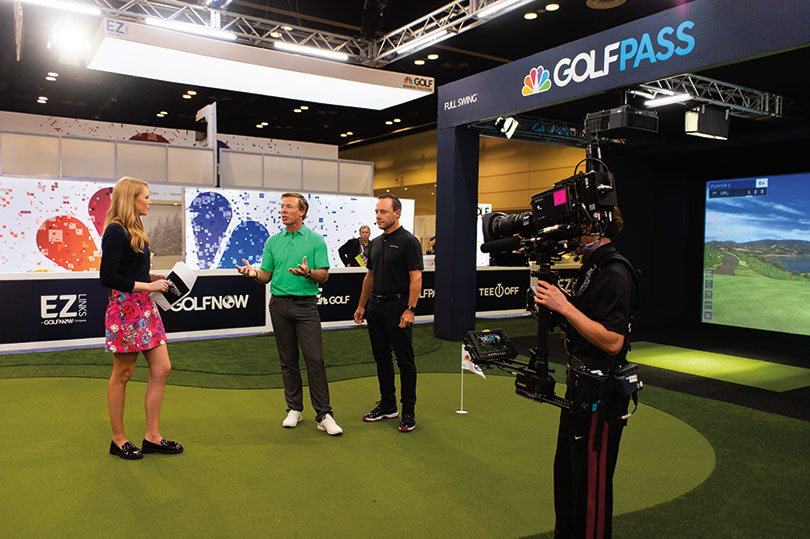 Educational Opportunities
The PGA of America and PGA Golf Exhibitions have put together a diverse schedule of educational programming for the annual PGA Show Education Conference, simultaneous to the 2022 PGA Show, Jan. 25–28 in Orlando, Florida. The Conference, focusing on teaching and coaching, executive management and operations tracks, plus golf retail sessions, features significantly less overlap with exhibit floor hours and post-show virtual access to allow PGA Professionals and golf buyers more time with exhibitors and their peers. Education Conference details, and early-registration savings through Jan. 11, are available at PGAShow.com.
The 2022 PGA Show Education Conference will offer a full day of educational programming on Jan. 25, with four hands-on instructional workshops during the PGA Show Demo & Fitting Day at Orange County National Golf Center and nine classroom sessions focused on executive management and golf operations at the Orange County Convention Center.
On the opening day of PGA Show exhibits, Jan. 26, the PGA of America and the National Golf Course Owners Association will present two special sessions for owners and PGA Professionals. The Jan. 27 education schedule will see golf retail sessions by the Association of Golf Merchandisers (AGM), additional education sessions by the PGA of America and exhibitor education sessions by Tagmarshal and Technogym. Jan. 28 sessions by the AGM and PGA will conclude by 12:30 p.m. Most PGA Show Education Conference sessions also will be virtually available to registered conference attendees following the event.
Detailed descriptions of the 34 PGA Show Education Conference sessions can be found at PGAShow.com. Speakers include top PGA Professionals and additional industry experts who will lead interactive education sessions. Current education speakers are:
• David Armitage, PGA Master Professional
• Christopher Cain, PGA Phd Cary Cavitt, PGA
• Bill Cioffoletti, PGA Master Professional
• Don Cook, PGA
• Tim Cusick, PGA
• Joe Hallet, PGA
• Eric Hogge, PGA
• John Hughes, PGA
• Dawes Marlatt, PGA
• Tom Morton, PGA
• Joe Plecker, PGA
• Will Robins, PGA
• Don Rea, PGA
• Todd Sammons, PGA
• Christopher Smith, PGA
• Jeff Smith, PGA
• Todd Sones, PGA
• John Tattersall, PGA
• Andy Weissinger, PGA Master Professional
• Kurt Albertson
• John Brown
• Dane Cohen
• Dan Cortese
• Jacinta Courter
• Phil Immordino
• Damon Goddard
• Mike Loustalot
• Chris May
• Tracy Moffatt
• Hunter Moorhead
• Jennifer Morton
• Jason Pearsall
• Bodo Sieber
• Leigha Turner
PGA Show Week also features multiple additional professional development opportunities, including industry presentations in the new PGA Hub on the Show Floor, PGA Member workshops in the PGA Member Business Center, presentations on the Golf Fitness, Wellness & Instruction stage, the National Golf Course Owners Association Golf Business Conference (Jan. 24–26) and the AGM Golf Retail Conference (Jan. 25).
---
New Incentive Savings and MSR Credits
Early education registration savings are currently available through Jan. 11. Online registration for single-session, full-conference and all-access passes is now available at PGAShow.com. PGA Professionals are able to earn more than 35 MSR credits through participation in the PGA Show Education Conference, additional PGA Show Week educational programming, and various PGA Show and PGA of America programs. The current MSR Credit Cycle ends June 15, 2022.