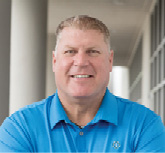 Jacksonville, Fla. – Scott Howat was brought on as vice president of marketing for the Specialty Vehicle Division at Nivel Parts & Manufacturing in May 2017. Howat's responsibilities will include leading the strategy, development, and activation of all product management, brand marketing, sales promotion, communications and technical support.
"Scott brings exceptional experience in all phases of product, marketing and sales support," said Brent Moore President of Nivel's SV Division. "His leadership in building growth strategies, driving positive customer experiences and creating new sales opportunities for our business will be a key asset in our future success."
Howat is an auto parts industry veteran of over 25 years and most recently was the director of NAPA sales and marketing for the Gates North American Aftermarket having joined Gates in July of 2014 as the director of marketing. Prior to joining Gates, Scott had a long and successful career in sales, marketing, product management, brand strategy, and corporate communications at Affinia Group, Dana, and Echlin and BWD. Scott is a graduate of the University of Southern New Hampshire with a Bachelor of Science degree in marketing.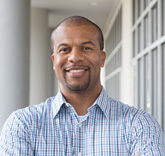 In April 2017, James Seargent joined Nivel as the director of sales, B2B, specialty vehicles. James comes to Nivel with 20 years' experience in the automotive aftermarket industry, including 13 years with Robert Bosch, LLC, as a territory manager, senior marketing analyst and workshop sales team manager. His career also includes experience as an auto parts specialist and ASE certified technician. Graduating with a Bachelor of Science in automotive technology, James' experience in the automotive industry secures him as a strategic asset to the Nivel team. Outside the office, James enjoys road course racing and mountain bike racing in his spare time.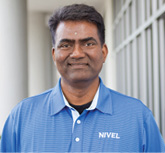 In April 2017, Sanjay Tumula joined the Nivel team as the director of business analytics, overseeing and implementing Nivel's entire data, reporting and analytics process. With more than 20 years' experience leading large scale (5PB+) data/reporting/analytics initiatives,
Sanjay is a trusted advisor for all things relating to data. He has established enterprise architecture standards, managed enterprise data integration and data quality, and developed and monitored corporate strategy. Sanjay holds a Master of Science degree in computer science from Shippensburg University of Pennsylvania and has a Certificate of Data Science from Johns Hopkins University. ❂