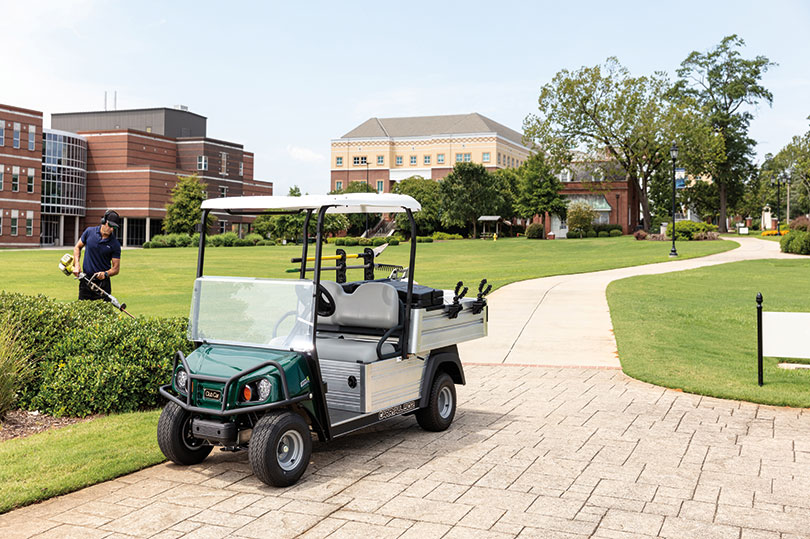 This new utility transportation vehicle is designed by superintendents for superintendents.
The Carryall 502, the next generation turf (gas) vehicle, is fully equipped for productivity with more occupant space and a high visibility dashboard. The 502 will ensure your work gets done. Built to Carryall 500 standards, the 502 has the power and reliability to tackle any task.
"Club Car is proud to support causes that foster the sustainability of the game," said Jeff Tyminski, vice president, marketing and product management at Club Car. "The Carryall 502 is unique in that we had input from more than 400 golf course superintendents who contributed to the updated design. It's a great vehicle that allows them to do their best work more efficiently and productively."
Club Car, a global leader in golf, consumer and utility vehicles and a brand of Ingersoll Rand, showcased the Carryall 502 at the 2020 GIS Show in Orlando.
Learn more about the Carryall 502 at www.clubcar.com, or contact your Club Car representative for more information.