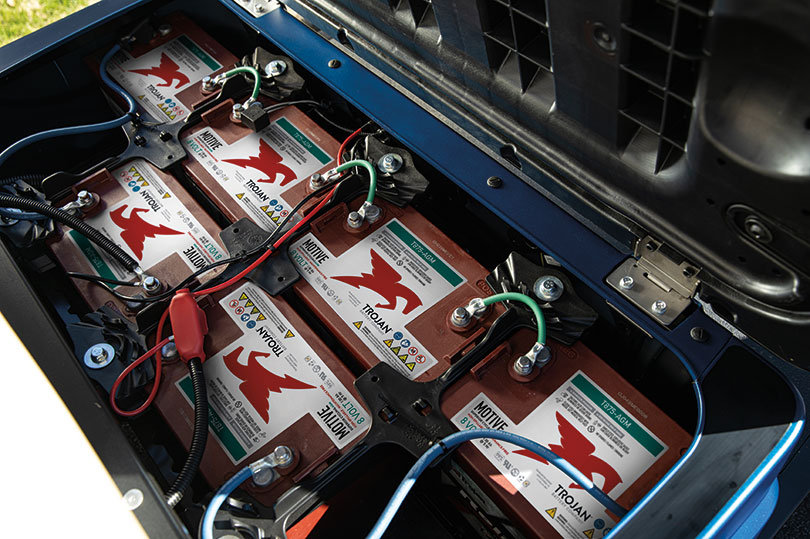 At Yamaha Golf Car's PGA Show Demo Day display area and test track, the veil was officially lifted on two new additions to Yamaha's lineup—PowerTech AC Independent Rear Suspension (IRS) and the new Trojan Motive T875-AGM battery option.
Beginning April 2020, all Drive2™ PowerTech AC models will now come standard with independent rear suspension (IRS). Players on the course will easily navigate terrain thanks to the IRS's premium shock absorption. Durability and trusted Yamaha construction, plus a balanced weight on terrain, make for the most stable and comfortable ride experienced in an AC golf car.
Also, later this year, Motive T875-AGM batteries by Trojan will be available as an option to standard flooded lead-acid (FLA) batteries. These AGM batteries are protected by a "Life of the Lease" warranty and do not require watering—making maintenance worry free. Motive T875-AGM batteries have a shorter charging time than standard FLA batteries and are manufactured from 98% recyclable materials.