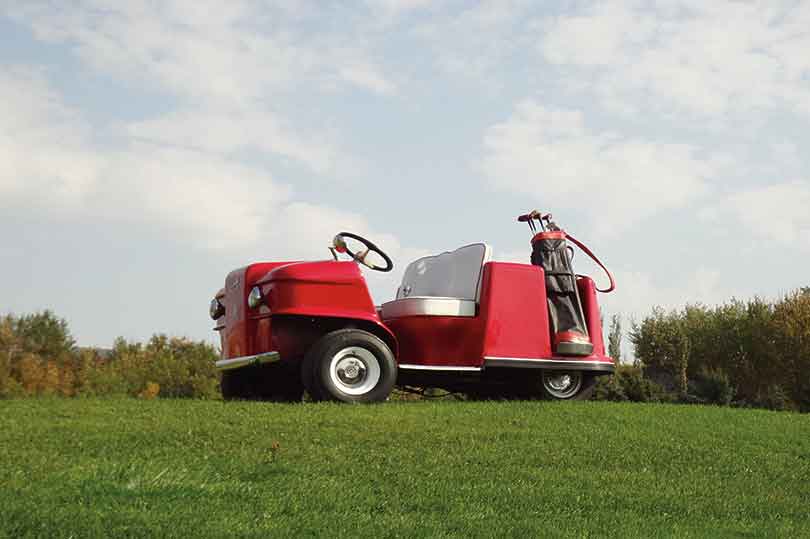 At a Canadian golf club, classic golf cars have a home.
Edmonton, AB
A popular golf and country club in western Canada is also perhaps the world's largest home of classic golf cars.
Ron Lyons, co-owner of Legends Golf and Country Club outside Edmonton, says he started collecting cars to decorate the then-new club's clubhouse.
"I learned more about the different implements of the game – the importance of them and the rarity – and I just kept collecting, collecting, collecting," Lyons told the CBC. "Five turned to 10; 10 turned to 20; 20 turned to 40,
"They jump and they've got style."
Today, Lyons' collection numbers 85. The cars, mostly from the 1940s, '50s and '60s, come in a variety of eclectic styles. Some look like boats, others spaceships, while some are built to resemble smaller versions of the chrome-and-fins-aplenty cars of the day. There are cars that look like motorcycles and cars that look like tractors. Lyons has even published a book on his pet subject, Golf Car Classics. You can order the book from golfcarclassics.com, and it can be shipped anywhere in the U.S. for $29.