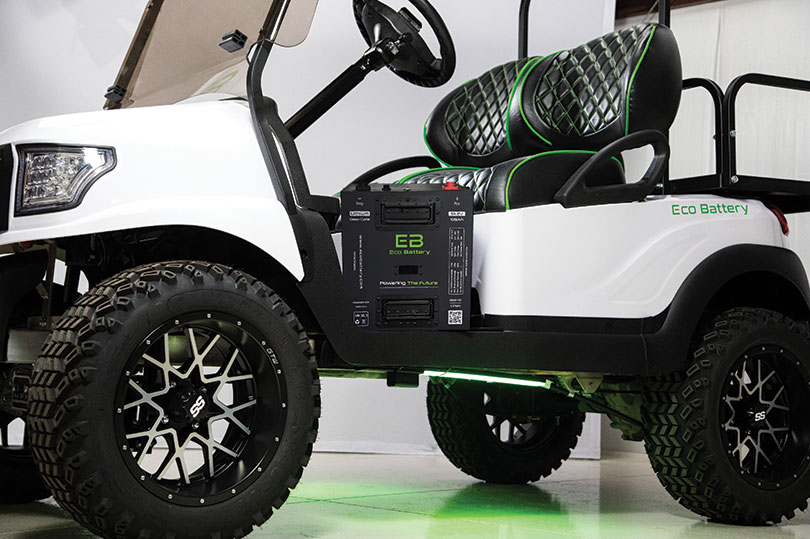 Nivel has become a major supplier of lithium batteries through Eco Battery partnership.
The rise of electric vehicles (EV) and personal transportation vehicles (PTV) has been an increasing trend with no plans of stopping anytime soon. With battery technology constantly advancing and beneficial uses becoming more apparent, it's an industry that sees longevity.
Nivel Parts and Manufacturing, being veterans in the PTV market, recognized the recent growth in the lithium market and the need for a strong lithium battery offering in the industry. It's no secret we've seen exponential growth in the golf car industry in the last few years. Lithium-ion batteries are quickly becoming the battery of choice for electric golf car brands due to the environmental and cost-effective benefits. In addition, the longer lifespan and ease of maintenance make these vehicles more appealing to the consumer.
With over 50 years of experience, Nivel has excelled as the leading aftermarket golf car parts and accessories supplier, now they're looking to shine in a new category of products. That's where Eco Battery comes in. The Utah-based lithium battery manufacturer is leading the industry by producing the highest quality and innovative batteries supported by a customer-first mindset. Last October, discussions began between both companies, and they recently announced an exclusive distribution agreement.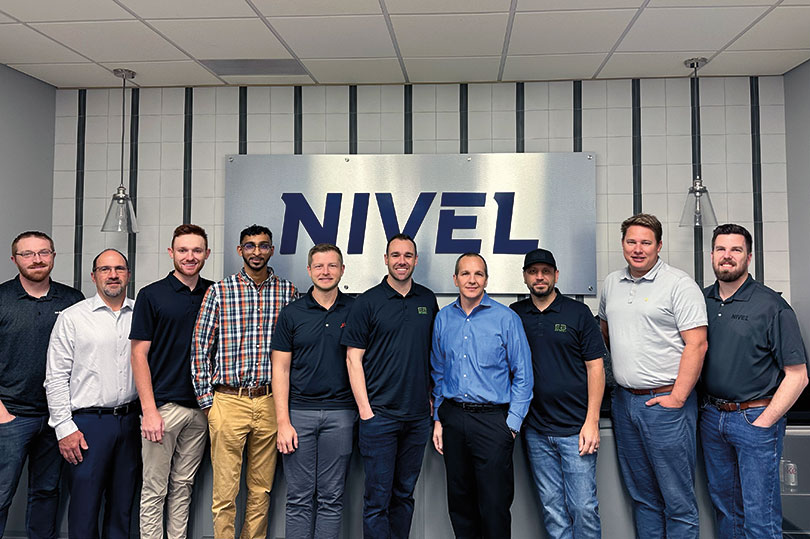 Because of the greater desire for an eco-friendly, efficient and cost-effective means of transportation, the demand for PTV has had a sharp increase in demand. Nivel will be serving as the exclusive aftermarket distributor of Eco Battery products to the PTV market. Eco Battery stays at the forefront of PTV power and has proven to be a driving force through intensive research and constant development. They continue to prioritize customer insights, ensure ease of installation, and a positive customer experience which creates long-lasting relationships with clients – a quality parallel to Nivel's. The more people embrace personal transportation vehicles, the more the industry will continue to experience this strong demand in the future.
As a complete tech solution company, Eco Battery's deep knowledge and understanding of a golf car's electrical and component system is unrivaled. This knowledge allows them to seamlessly integrate their batteries with motor controllers, chargers and OEM display screens. Not only do they have unmatched technical expertise, their high-quality product line and outstanding customer service mirrors Nivel's core strategy, values, and goals. As Nivel began to understand Eco Battery's capabilities and dedication to the product, they stood out as a strong partner.
The exclusive partnership brings out the strengths of both companies – Eco Battery's strong product line and innovation with Nivel's industry leading sales, marketing and extensive distribution network.
What does the future look like for this partnership? Eco Battery will continue to focus on what they do best – product innovation and to become the driving force behind the future of PTV power. Nivel will remain succeeding in the expansion of their sales, growing their dealer network, and enhancing the distribution. Delivering an unmatched combination of support and confidence to dealers nationwide!