1. Golf Cart Decanter and Glasses Gift Set by Mark and Graham
Available at markandgraham.com.
A miniature golf car for those who can't get enough of their own golf car – except this one features a decanter. After a day on the links, pour from the spigot into two rocks glasses with golf ball bases. The decanter can also be engraved for an extra personal touch.
---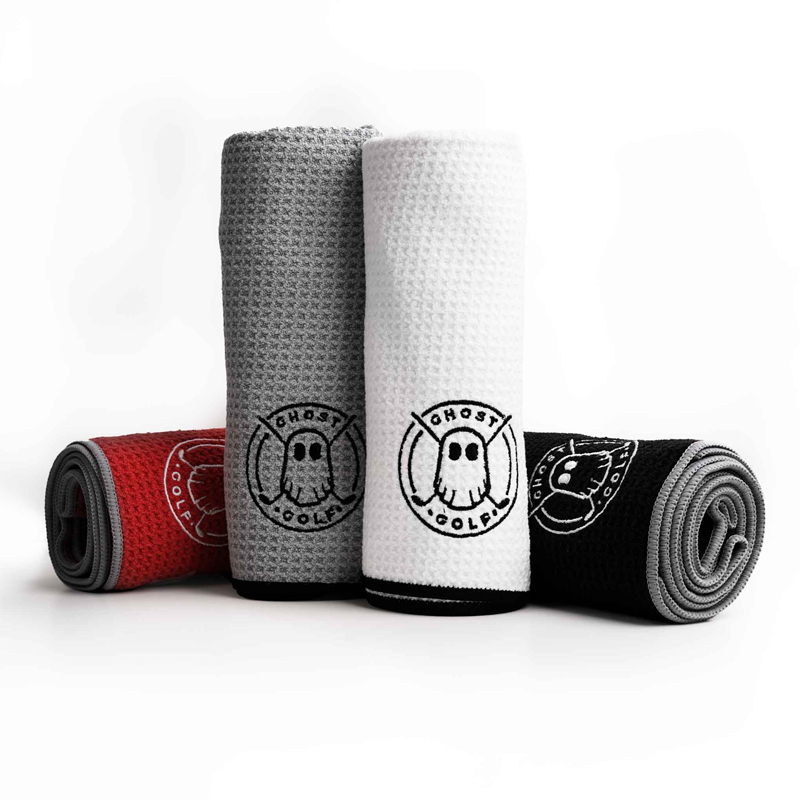 2. Magnetic Towel Bundle Tour Pack by Ghost Golf
Available at ghostgolf.com.
Check out these magnetic towels that attach to your clubs, putter head and golf car. The microfiber material and waffle weave pattern with deep waffle pockets cleans the grooves on the clubs and balls better and faster leaving no residue. It holds 400% of its weight in water making it extremely absorbent for one entire round of golf.
---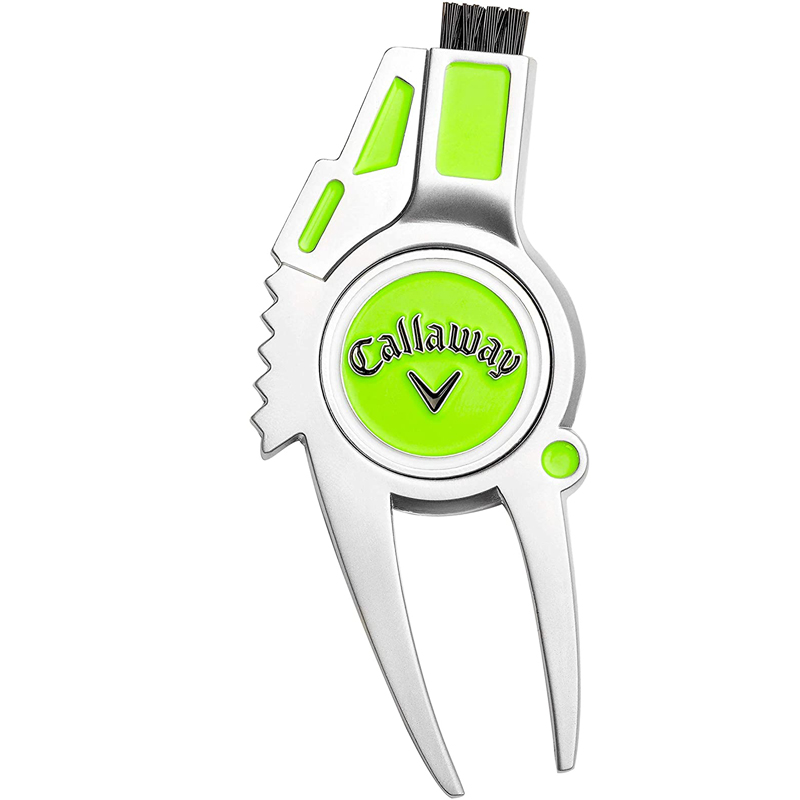 3. 4-in-1 Divot Repair Tool by Callaway
Available at callawaygolf.com.
The 4-in-1 divot tool is small in size and allows you to carry less materials to the course. The divot tool is used to repair pitch/ball marks. This one also has a metal groove cleaner, a nylon brush bristle, and a magnetic ball marker. The magnetic marker features a Callaway logo to mark your ball on the green. The compact design makes it easy to store the tool in your bag.
---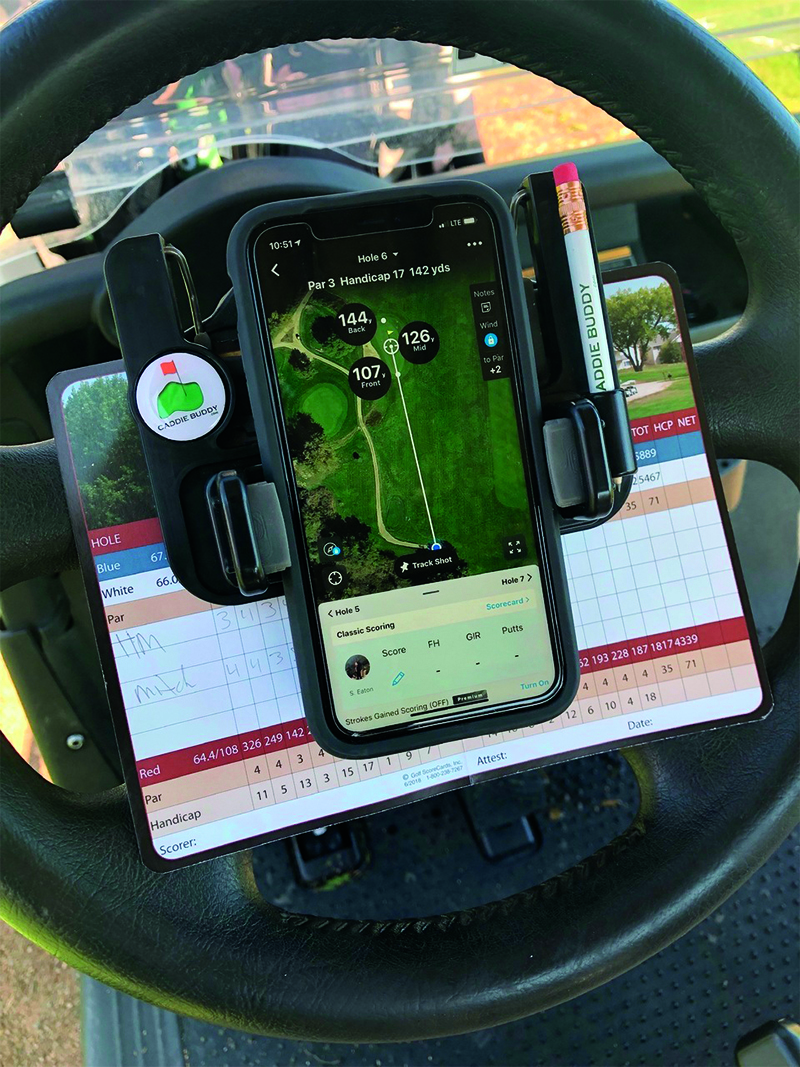 4. Golf Cart Steering Wheel Phone Mount/Scorecard Pro by Caddie Buddy
Available at caddiebuddy.com.
Easily use your phone or scorecard with this golf car steering wheel mount. All standard devices will fit. Even better, it rotates up and down to make your time more efficient and comfortable. It also comes with a ball marker and pencil. Plus, no tools are required to attach.
---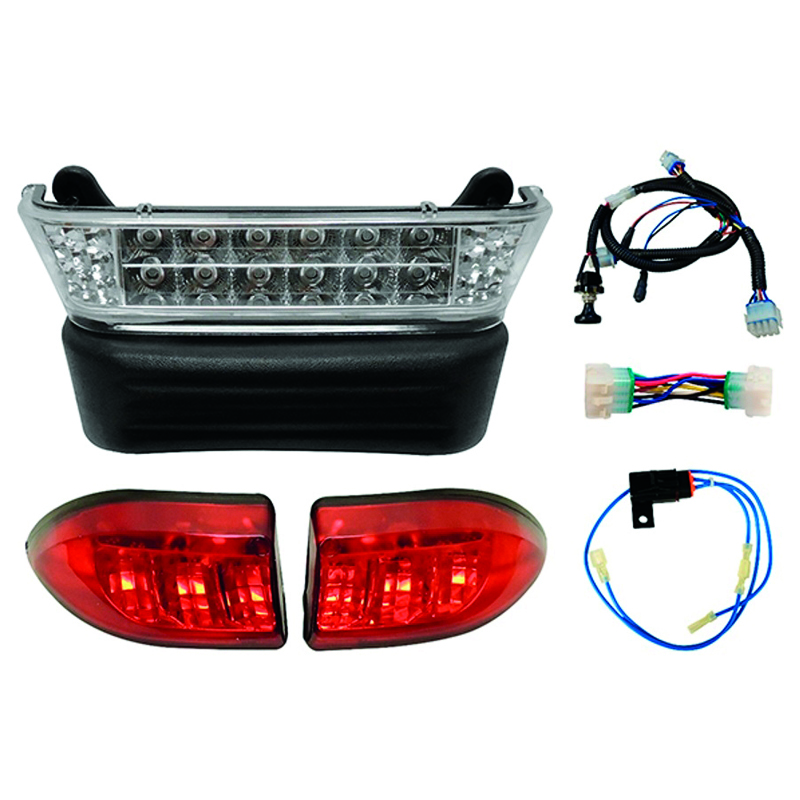 5. RHOX LED Club Car Precedent Light Kit by Jason's Golf Carts
Available at jasongolfcarts.com.
The complete light kit is easy to install with its wiring harness. The kit includes super bright LED bulbs, LED headlights/bumper combination, LED tail lights, stainless hardware, a plug and play wiring harness, installation template and instructions. It is designed to be upgraded to add street legal functions including turn signals, hazard lights, brake lights and horn.
---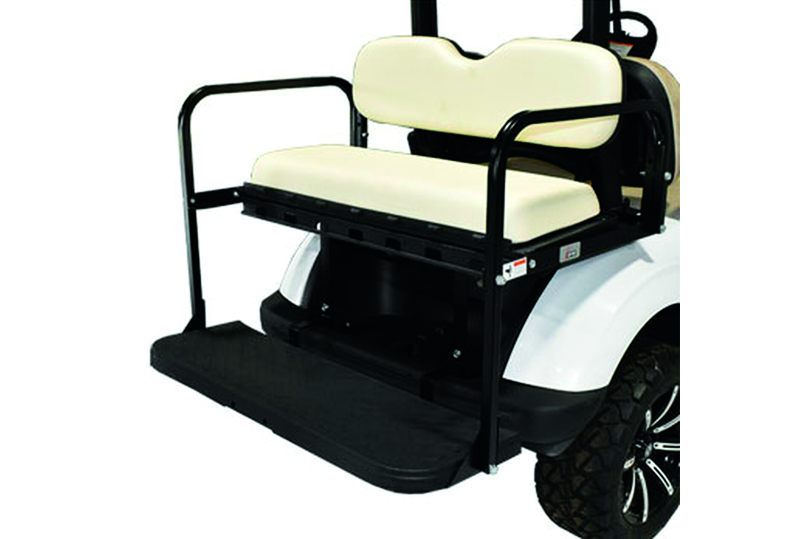 6. GTW Mach3 Rear Flip Seat Kit for Club Car by Golf Cart King
Available at golfcartking.com.
The seat kit features high grade marine vinyl to resist mildew and fading; high strength molded polyethylene cargo bed with diamond plate texture; several options for OEM color matches and patterns; the ability to support an excessive amount of weight; standardized hardware; simple bolt-on design; glossy, black powder coated frame with a UV additive to resist fading; no stitch, molded cushion design eliminates rotting threads and water penetration; and footrest support brackets. This brand new seat kit fits Club Car DS, Precedent, Onward and Tempo golf car models.
---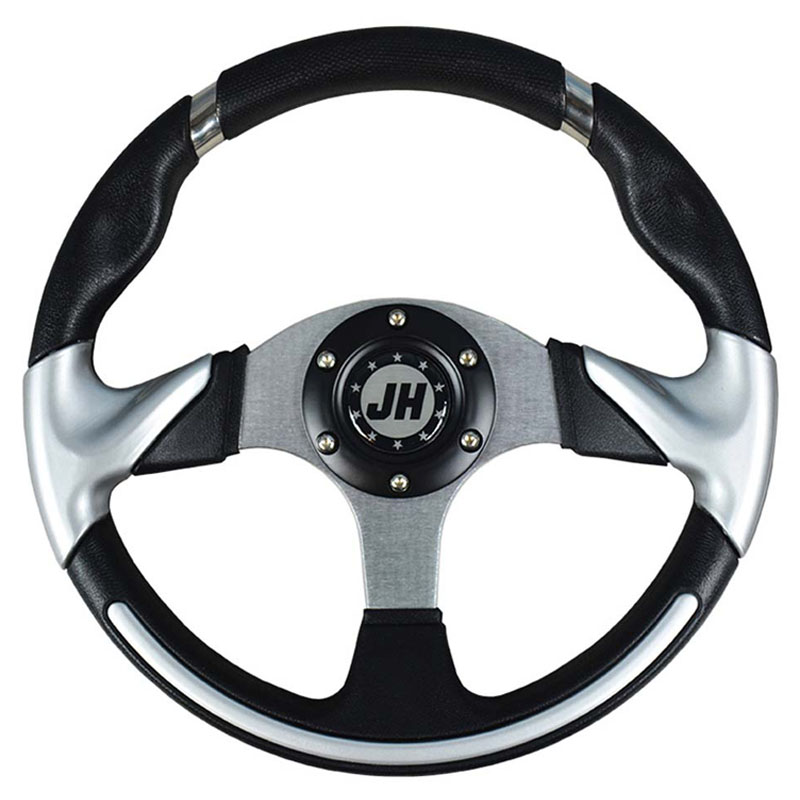 7. 2SL203 Steering Wheel by Star EV
Available at starev.com.
This deluxe and stylish steering wheel will make any golf car look upgraded and stand out. It is a 525 silver round wheel for classic. You must buy the adapter to install it. Star EV, headquartered in Greenville, South Carolina, builds well-engineered, high performance products to elevate your experience on the turf.
---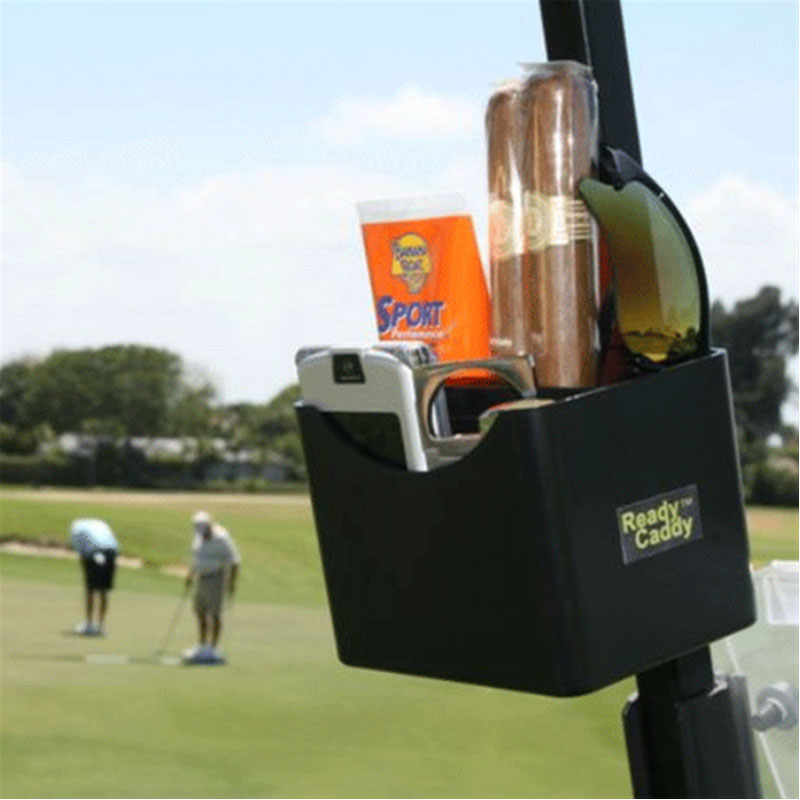 8. Golf Cart Accessory Organizer and Caddy Holder by ReadyCaddy
Available at readycaddy.com.
Hold your accessories in one place that attaches to roof rails and more. What kind of accessories will it hold? A smart phone, GPS, rangefinder, sunscreen, cigars – you name it. It fits all fleet carts and features two divided sections.
---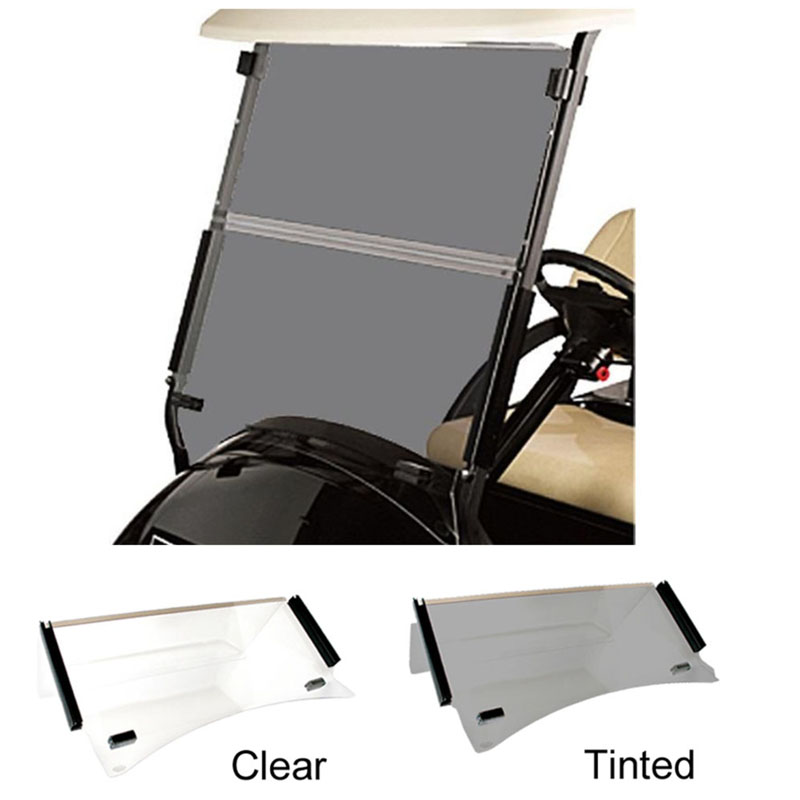 9. RedDot Club Car Precedent/Onward/Tempo Windshields by Nivel Parts
Available at nivelparts.com.
Shield yourself from the sun's rays or just simply the effects of the environment with these windshields by Nivel Parts and Manufacturing. The shields are available as clear or tinted depending on your goal. The dimensions measure at 37.5" in width and 29.125" tall. The installation process is easy – it attaches to your existing windshield frame and the hardware is included.
---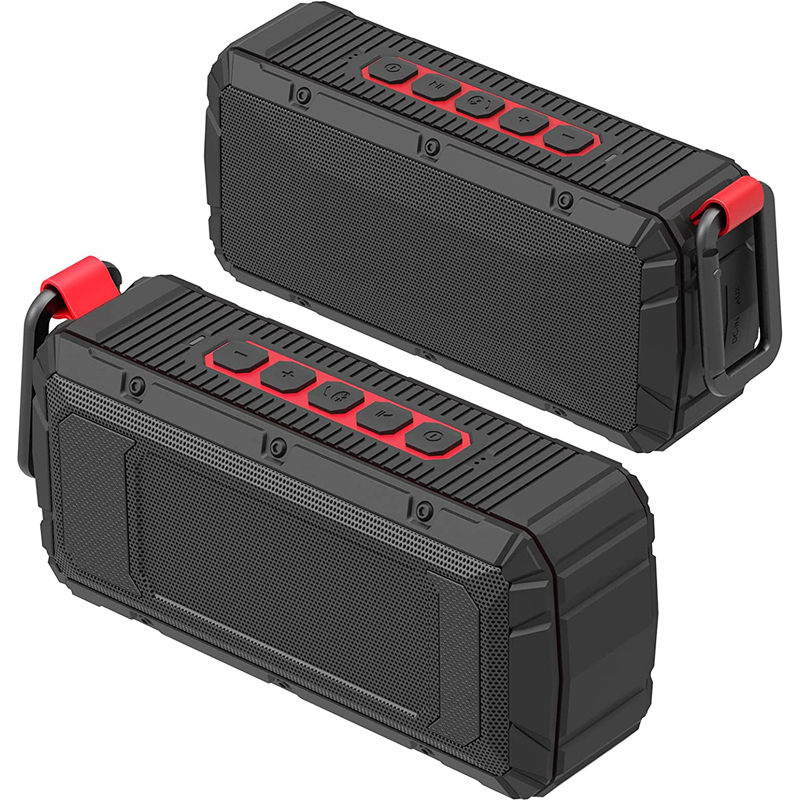 10. Pro Portable Magnetic Bluetooth Golf Speaker Wireless by Dprofy
Available at findthisbest.com.
These waterproof, shockproof and dust-proof speakers last up to 20 hours. They're easy to mount as they include strong magnets and only takes a second to attach. It is compatible with any Bluetooth enabled device. The speaker also provides a faster transmission, stronger anti-interference ability and more stable signals without any delay and greater wireless range.
---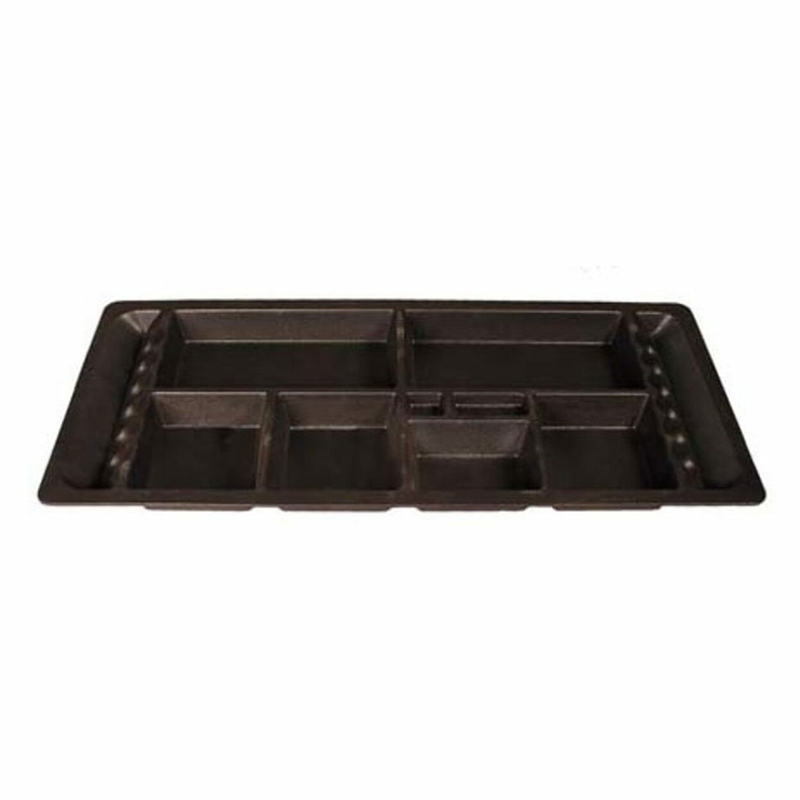 11. Under Seat Storage Tray by Golf Cart Stuff
Available at golfcartstuff.com.
Feeling like you've run out of space in your golf cart is no fun and can sometimes cause stress. This under-the-seat storage tray eliminates that worry by adding more space for your things under your bench. It's suitable for extra balls, tees, gloves, personal belongings and other items of the same sort. This model is made for electric vehicles only.