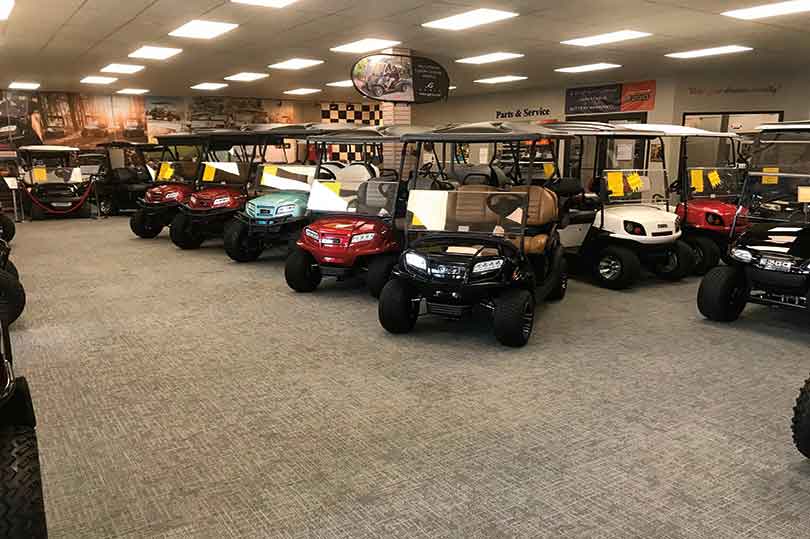 Business is so good for a Birmingham, Alabama-area golf car dealership that they've moved into a spacious new location.
Diamond Golf Cars of Inverness moved from its former location in a business park to a new showroom location that also has room in back for 18-wheeler deliveries and the ability to keep the entire business in one spot.
"I wanted it to be an experience when people shop," owner Bill Ochsenhirt told 280living.com. "When you walk into the showroom, you can see over 40 cars at different levels of price and features in person and we have a window to see the service technicians customizing the cars before your eyes.
"Our focus is on the local experience. This move was made to elevate the experience for our customers coming to the store to shop."
Ochsenhirt opened Diamond in 2012 as an E-Z-GO retail dealer. Today the business sells all major US brands. It sells new and used, and also offers servicing. Ochsenhirt owns a second location in Huntsville, but told 280living he doesn't envision any more locations.