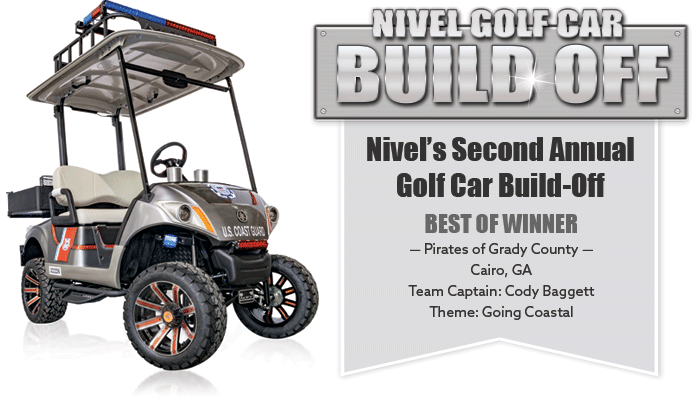 Last year, Nivel Parts and Manufacturing's president of Specialty Vehicles, Brent Moore, presented a unique challenge to employees: modify stock golf cars straight from the factory using only parts and accessories from Nivel and its family of brands to create custom cars that would be raffled off for charity. Once again employees accepted the challenge for the second annual Nivel Golf Car Build-Off. Combining team building, golf car industry education and community service, this challenge served to inspire a strong company culture while aligning business goals and targets. A total of 66 participants volunteered, resulting in seven teams. This company-wide event brought together the entire Nivel SV organization and created seven incredible golf cars, one of which will be raffled off with proceeds going for a second year to United Way of Northeast Florida. During the Build-Off, Nivel wanted to achieve several goals:
Create a unique team-building event and bring together people from different departments that may not know each other very well
Document the process and create various marketing materials using photography of the finished carts and installed accessories
Educate the team members on the products promoted at Nivel
Raffle a winning car to raise funds for United Way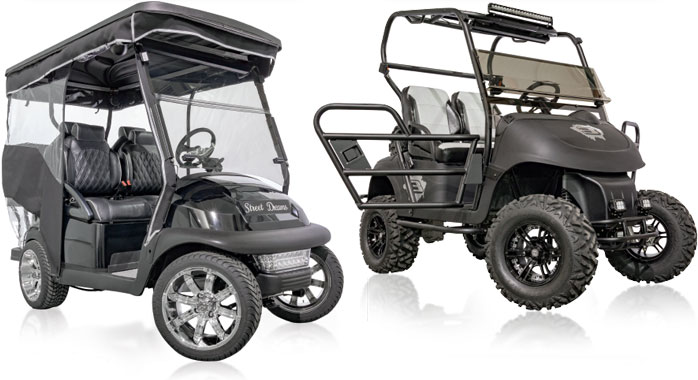 Kicking off the beginning of September, each of the seven teams had until November 29 to plan and execute their designs before members of Nivel's executive team began judging the cars. The Build-Off started with teams choosing names and deciding how to best present the predetermined themes that were assigned to them. Teams were given a budget of $4,000 to "purchase" in-stock, off the shelf products for their cars. Teams from Georgia, North Carolina, Pennsylvania and Florida locations received a variety of parts and accessories for installation. These teams consisted of people from across multiple departments in the Nivel organization including accounting, customer service, warehouse, marketing, sales and management. Each team was provided access to a technical advisor. In addition, this dedicated bunch completed all work during designated office hours, after hours and on weekends.

Finished Build-Off cars from out of town were shipped to Jacksonville in November for judging. Judges were asked to choose winners for Best Implementation of Theme, Best Use of Nivel Brands, and Best of Show. It was no easy task as the teams were all very creative and built some amazing cars. Once all judging was completed, Nivel president of Specialty Vehicles, Brent Moore, and Nivel CEO, David Coolidge, announced the winners at a special event held in Jacksonville, Fla. All participants in the Build-Off received prizes, including gift cards, Nivel schwag, the ability to purchase select Build-Off cars, and bragging rights.