A dealer's dream come true!
EPIC. Designed by a dealer, for the dealer, to exceed customer expectations. From top notch fit and finish, to the most stunning aesthetics and latest technology, EPIC has set the bar high offering dealers a complete solution for the consumer that wants it ALL.
Founder Sean Heatley would like to thank each dealer who took a leap of faith on the EPIC line through its initial launch in the first part of 2022.
EPIC has greatly appreciated each dealer's input regarding product improvement, and they have subsequently made several positive changes based on suggestions from both dealers and the manufacturing hubs.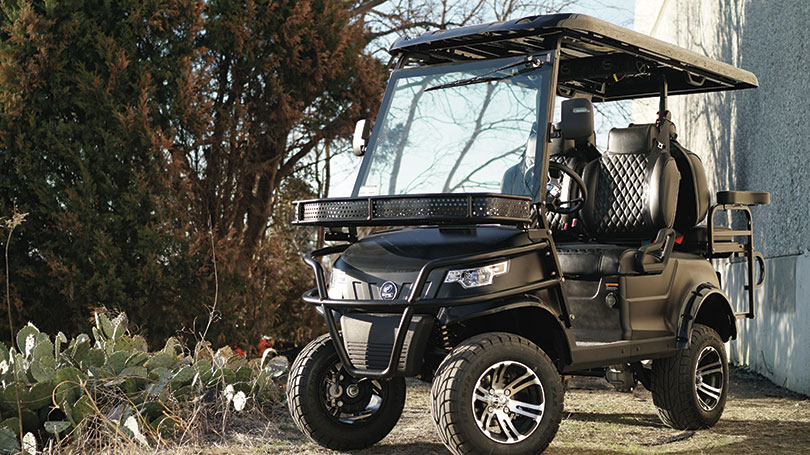 With this knowledge and experience under their belts, they continue to focus on even more improvements including tech, wheel choices, brakes and the newly designed dash speedometer, just to name a few.
EPIC Golf Carts' main focus will always be dedicated to building the most technologically advanced low-speed vehicle, with a focus on safety features and all of the bells and whistles imaginable. Not to mention a brand new dealer portal that they are implementing to improve customer service and communication.
At Golf Car News, we dug a little deeper into the EPIC brand, and here is what we found. Sean Heatley founded EPIC a decade ago, when he owned a retail location at that time. Like many dealerships across the country, he was unable to secure a "Big 3" brand to include in his inventory due to territory restrictions. Heatley realized that the only way to significantly expand his business was to create his own brand, and to distribute it to other dealers. He experimented with several manufacturers before finally establishing a relationship with ICON founder Roy Williams, the manufacturing partner that he trusted would create the luxury line he envisioned.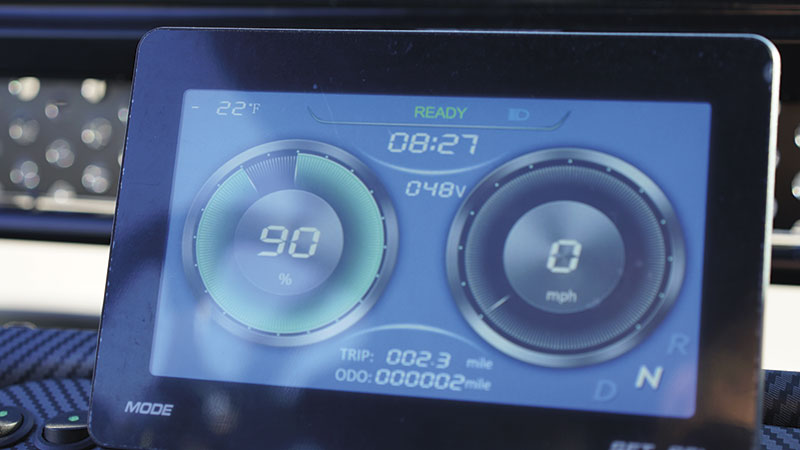 This is when the game changed.
"I wanted to fill a void in the market. Being a dealer, quite frankly, I was tired of buying a new cart and always being disappointed in the quality, not to mention having to add all of the accessories and features to make my customer happy. It simply wasn't time-efficient. EPIC makes the dealer's life easy and exceeds the customers' expectations every time," said Heatley proudly. "I am ecstatic to have partnered with ICON and Roy to take our brand from a mom-and-pop story to a national narrative!"
The story of ICON's rise to the top of the market is nearly legendary and has been well documented in this publication and others.
ICON went from a little-known startup to the fourth largest manufacturer of golf cars in the United States in less than three years. Exceeding expectations is nothing new for the ownership team behind ICON Electric Vehicles. But like any successful business, product diversification is essential. That's why, in 2020, ICON founder and visionary Roy Williams went looking for the perfect luxury brand to add to the ICON portfolio, and acquired EPIC.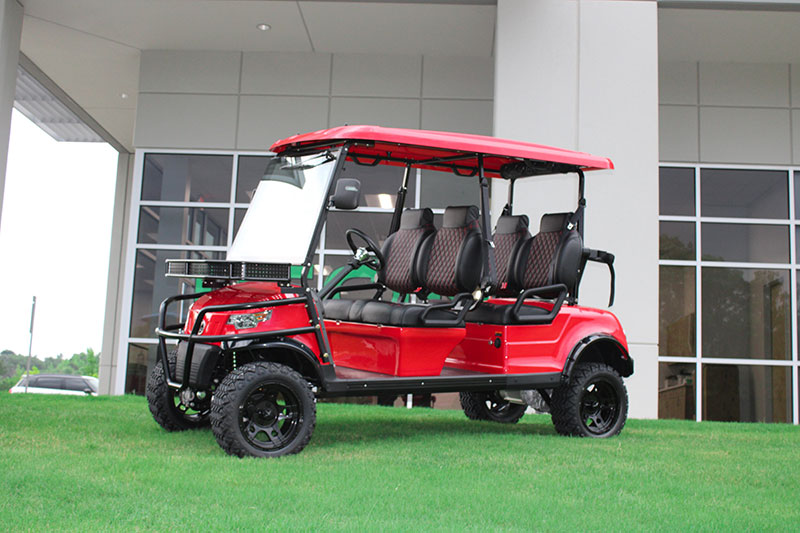 "Like anything else in life, nothing EPIC is easy. After the acquisition, Sean and I worked intensely on improving the foundation of the EPIC luxury line further. We will always continue to do so. It's all about performance and that WOW factor," said Williams.
The industry is moving faster than ever before. The team at EPIC is dedicated to remaining ahead of the pack with technology upgrades and ever evolving improvements. Having a manufacturing partner like ICON who understands this and can respond accordingly is paramount.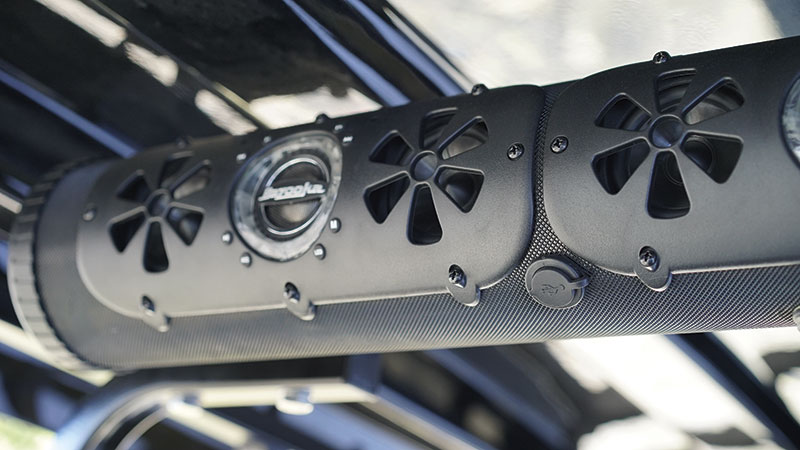 Every EPIC car comes equipped with AGM batteries, 5kw motor, ICON 450/500 amp controller, high-back diamond stitched bolstered seats, 4-wheel disc brakes, adjustable front suspension with adjustable coil over shocks, audio ECO-X 26″ sound bar, pre-wired 12v switches and full DOT street legal compliance including a glass windshield, 3-point restraints, windshield wipers, two sided lit mirrors with LED turn signals, lighted license plate bracket, a backup camera on a 7-inch display, and carbon fiber dash. All standard equipment on every EPIC. And all at a price point that is still well below the "Big 3".
As the brand grows, so do the EPIC facilities… and they are already busting at the seams again!
The newest and largest state-of-the-art facility just opened in Huntersville, NC. Demand has already exceeded expectations, and has prompted more expansion in both Scottsdale, Arizona and Sarasota, Florida.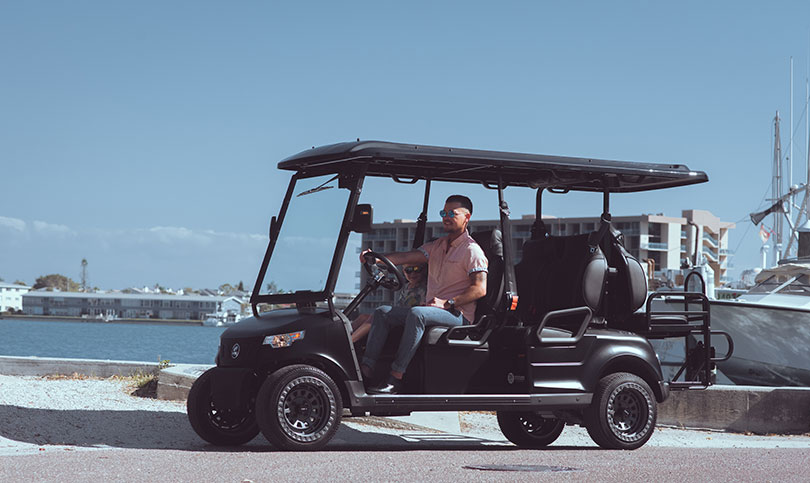 Dealers interested in visiting one of the production facilities are invited for a personal tour to examine assembly processes, assess QC, and discuss pricing and delivery options. EPIC will provide complimentary airfare for two and hotel accommodations. To book your complimentary factory tour and getaway, simply call Roy Williams at (813) 335-0015.
Those interested in carrying the EPIC line of luxury golf carts should definitely jump on this opportunity while your territory may still be open. Demand for these low speed vehicles is high, and production at EPIC is in full force.
Whispers of additional exciting news with the ICON family of brands is on the horizon, but you'll have to stay tuned to our next issue of GCN as we unveil what's to come. One thing we can safely say is that in typical ICON fashion… it's totally EPIC.