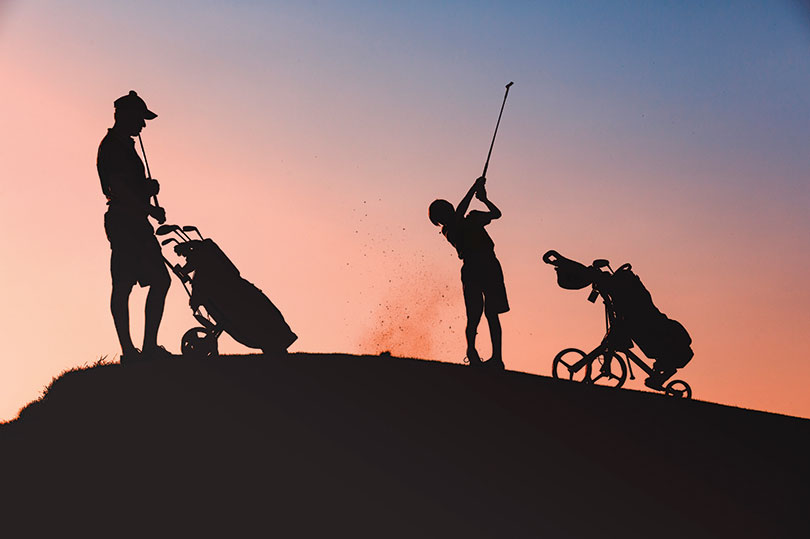 A study says golfers love getting around the course with trollies.
A growing number of avid golfers are likely to regard trolleys as the most satisfying method of getting around a golf course and an increasing number are choosing to use them more frequently, according to independent research in a new report.
A story in GolfMagic cited a 2022 report commissioned by Motocaddy, the world's biggest-selling powered trolley brand.
The survey asked golfers in eight of the world's top golf-playing countries – the USA, UK, Australia, Japan, South Korea, Ireland, Germany, Australia and France – how they most enjoyed getting around the course. Electric trolleys were used by as many as two-thirds of golfers in some markets, while nearly all who use an electric trolley liked it. Powered models were the most popular; 76% of users said they were very satisfied with it, compared to 45% for other methods. Surveyed golfers said walking without strain is the biggest benefit, while more energy and enjoyment of the golf experienence also ranked highly.
The report estimated that the product's global market was predicted to reach $200m by 2030, which would mark a 44% rise since 2020.