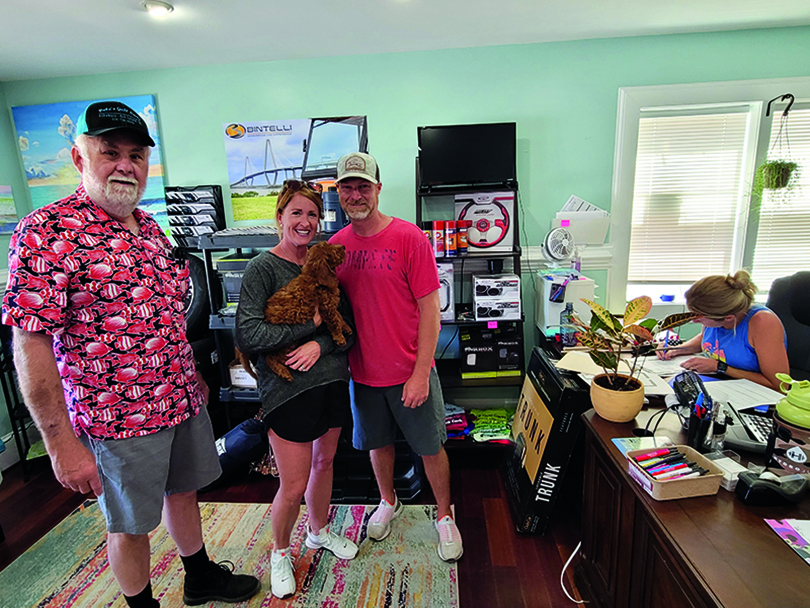 At a North Carolina golf car dealership, every family member has a role.
1. Business name and location.
• Pete's Golf Carts
• 4801 E Oak Island Dr., Oak Island, NC 28465
2. What year did your golf car dealership open? Are you the original owner?
• Business was established in 1988 as a Sole Proprietorship in the backyard garage in Franklinville, NC
• Manufacturer of Precision Cart in 2014, Asheboro, NC
• Authorized Bintelli Dealer in 2022, Oak Island NC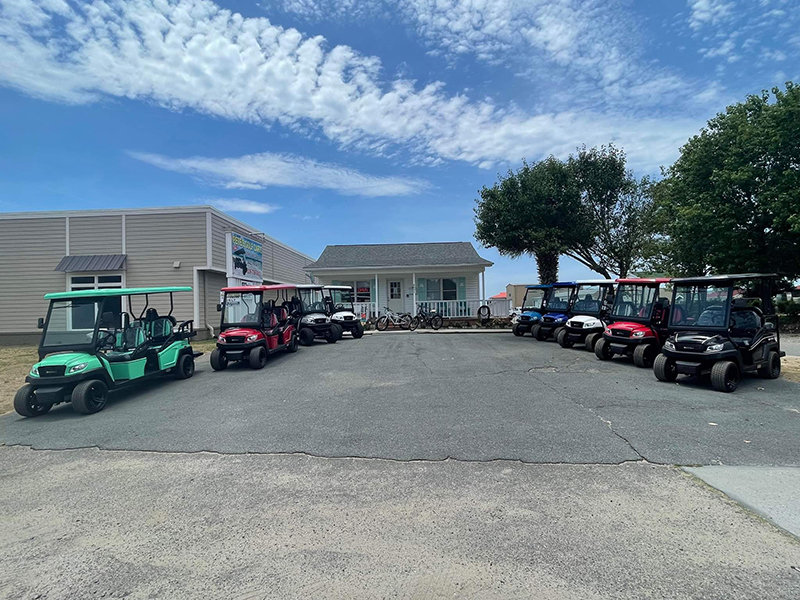 3. Tell us a little bit about your business. Do you specialize in any brands? Custom work? Other services?
• Specializing in Club Car, and Bintelli
• Customization, rentals & repairs
• We are a family owned business.
• My wife oversees the bookkeeping
• My youngest daughter handles the rentals, office work and also lends a hand in the shop as the assistant mechanic. Her husband is the Lead Mechanic.
• My oldest daughter helps out in the summer as the office assistant
• Even the grandchildren help! My grandson, Carter, who is 10 years old, helps in the shop as an assistant. My granddaughter, Lumen who is three years old, helps with marketing! She hands out business cards and speaks with the customers.
• Served the Randolph County area from 1988–2015
• Randolph County AND Oak Island Areas 2015–2021
• Oak Island and surrounding areas from 2021–present
4. What are the biggest changes you've seen in your time in the industry?
• The age of technology. When the business began in 1988 everything was simple. A Golf Cart's purpose was to help on farms or for transportation around the golf course. Today, Golf Carts come equipped with as many customizations and accessories as an automobile. They are still found on farms and golf courses, but they are plentiful in all areas today and look much different!
• And not only has technology changed the product, but it has also changed the way we conduct business both with manufacturers and the end consumer. Back in the 80's and 90's everyone either met in person or spoke on the phone. Today, most business is conducted through email and text messaging. Don't get me wrong, there are still tons of calls!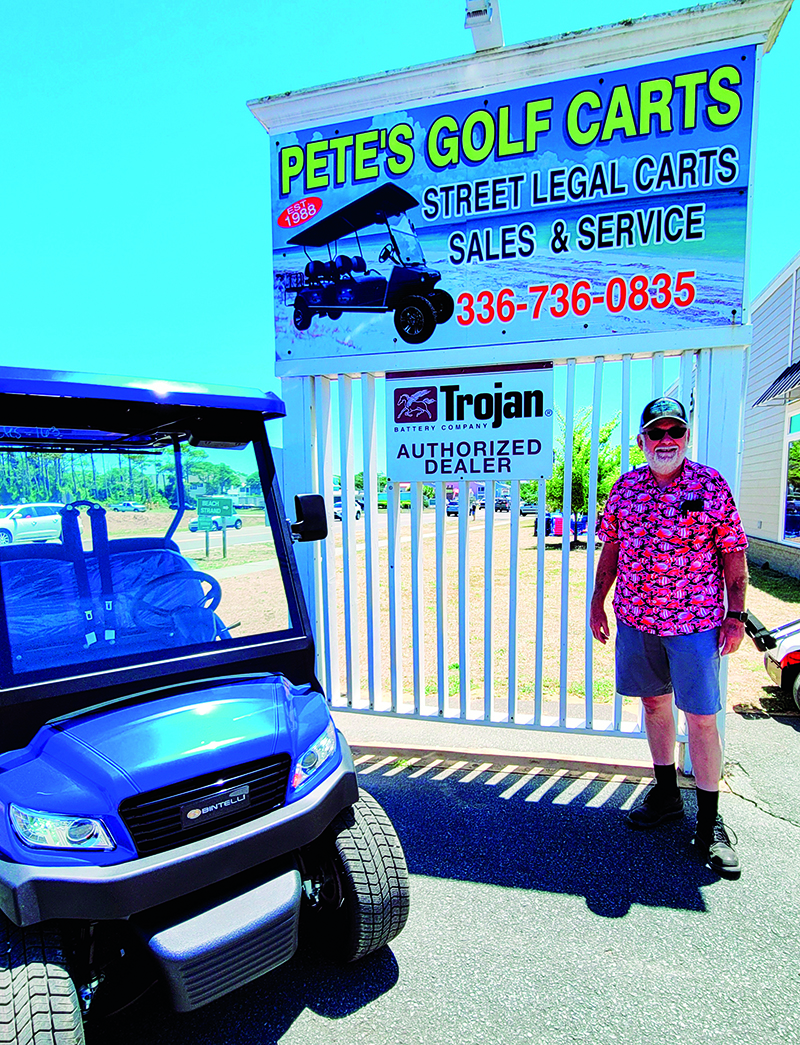 5. What's your favorite aspect of the business?
• I love meeting new people! Everyone has their own story and need for a cart. I love to center in on who they are and what they need, in order to provide them with the best product and customer service available. My customers are not an invoice number, they are people; I appreciate and respect them.
6. Describe your average customer.
• Our customer base has changed throughout the years. Back in the beginning it was farmers, golf courses and residents of local lakes. Today in Oak Island, our customer base is anyone between the ages of 21–91! If they are on the island, or just visiting, they all need a golf cart for easier transportation. No one likes sand in their vehicle. Gas prices are rising. Everyone carries multiple items to the beach front. A street legal golf cart solves all those problems!
7. If there was one thing you'd want major golf car companies to know about dealers, what would it be?
• To be respectful of the dealer territory.
• To recognize the importance and impact of offering the same opportunities to "mom & pop" businesses. We have had our fair share of obstacles as a family business. We have been family owned and operated since 1988. We take pride in our customer service and the loyalty of our customers says it all. We don't just have a customer for a day. We have them for a lifetime over multiple generations.