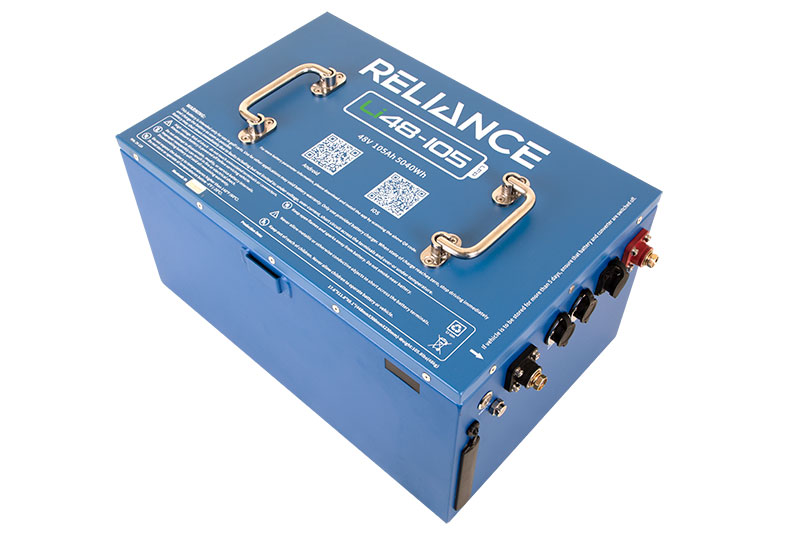 Nivel has spent time making sure their soon-to-be-released lithium battery does just what they want it to – but this is only the beginning.
A walk around any dealership floor will confirm for the casual observer what industry professionals already know – there is more choice today in the golf car industry than ever before.
Golf cars today do so much – some are luxury products, others are versatile workhorses. They're more powerful, longer lasting and more loaded up with extras than they've ever been before.
But to make all that happen, the unglamorous-but-essential tools also need to perform at higher and higher standards. Now, Nivel is preparing to launch a new lithium battery – and they're confident it will be a game-changing industry leader.
"The fact is, a lot of batteries shut down with too much current," Nivel's Zach Cantrell said. "Ours will do up to 600 amps." You typically don't see that but they can do it.
The new battery can also do 250 amps for 2 minutes straight.
"You're hardly ever going to see that happen," Cantrell said. "If you drive a 6-passenger car straight up a hill, you might see it consistently."
The larger point is that by making a battery that can withstand unlikely-but possible scenarios, they've also designed a battery that will offer problem-free work in more normal circumstances. To get there, they put the hours in.
"Zach and I both come from E-Z-GO," Nivel's Aric Singletary said. "What we understand is testing – the amount of testing needed, and making sure a product is safe and reliable. One of the key things that sets us apart is that we have done extensive OEM testing on this battery for the past year. We wanted to make sure that we provided reliable, safe units for our customers. We have gone through several iterations of our battery management system."
For the Nivel team, getting the product right has taken precedence over rushing it to market.
"We've been working on this for quite a while and we feel like we're ready," Singletary said. "There's a lot of competitors out there. We've purposely been late to the game to make sure we have a robust product. In our market and our aftermarket, there's a lot of high amperage motor controller swap. We've basically designed this pack for that high amperage worst case scenario."
There's been no big publicity push yet, but they have spoken to some dealers about it. Feedback has been positive.
"That's really what is exciting," Singletary said. "We haven't marketed this too much at all yet. But the dealers we have communicated this with are very excited about the current capability."
This will be a high-end product that not all customers will need, but that many will surely want.
"It's not for everybody," Cantrell said. "Not everybody needs the supercharged engine in their car – but this will work for those people who want that performance."
For the Nivel team, it's just the beginning. Battery technology is moving forward, and they plan to be at the front of it.
"This is just phase one of a much bigger advancement," Singletary said. "We are going to keep building this out, we are going to try to change every year – the look, the feel, the accessories, everything about this battery. This is just phase one."
Cantrell agrees. "We are constantly working on this space," he says. "We know it's important, we know where this is going. This is phase one of many phases."