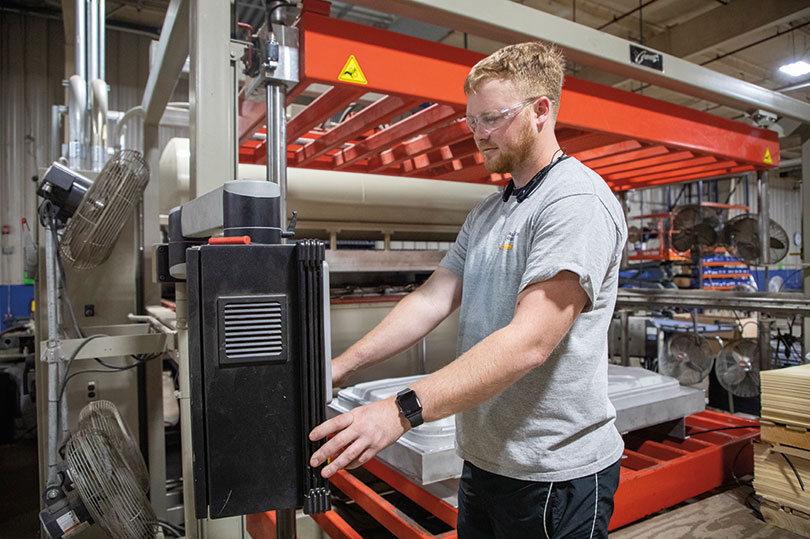 Red Dot has moved beyond enclosures to provide innovative solutions across the golf car windshield and top market.
Red Dot has become much more than just enclosures. When Red Dot Enclosures began in 1988, the brand flighted their premium line of golf car enclosures and storage protectors. Now, they offer a fully innovative line of golf car windshields and tops that are taking the industry by storm. Today, the Red Dot manufacturing facility is based in a 110,000-square-foot space in Cairo, GA. All Red Dot enclosures, tops and windshields are designed in the USA.
"The growth and development to tops and windshields that Red Dot has achieved is amazing," Red Dot plant manager Lisa Schneider said. "We've become known for so much more than just enclosures and covers. We take pride in our products and innovative designs and want to continue to grow our product line for years to come."
Red Dot was a family business for Lisa, and she was able to grow Red Dot under her management after taking over from her father. The company was eventually acquired by Nivel Specialty Vehicles in 2012.
"I have a true passion for the golf car industry and the products that we design and manufacture," said Bryan Gulledge, VP of Manufacturing. "Our quality, durability, material selection and designs are what makes our Red Dot windshield and top products unlike any other on the market."
Bryan has been in the golf car industry for more than 20 years and his experience brought a high-level quality control process and extensive manufacturing excellence to the production of Red Dot tops, windshields and enclosures. He spent 21 years at PMI – known for windshields – and eventually owned the business. In 2010, Nivel acquired PMI and Bryan is currently the head of all manufacturing in Cairo, GA.
With the expansion of Red Dot enclosures, it was time for a new look and feel for the brand. This year, the company has unveiled its new look along with industry-changing products. Items like the Red Dot Versa Triple Track Top, enclosures constructed of Sunbrella performance materials and a long list of vented, fold-down, and other windshields make the brand a staple in golf cars.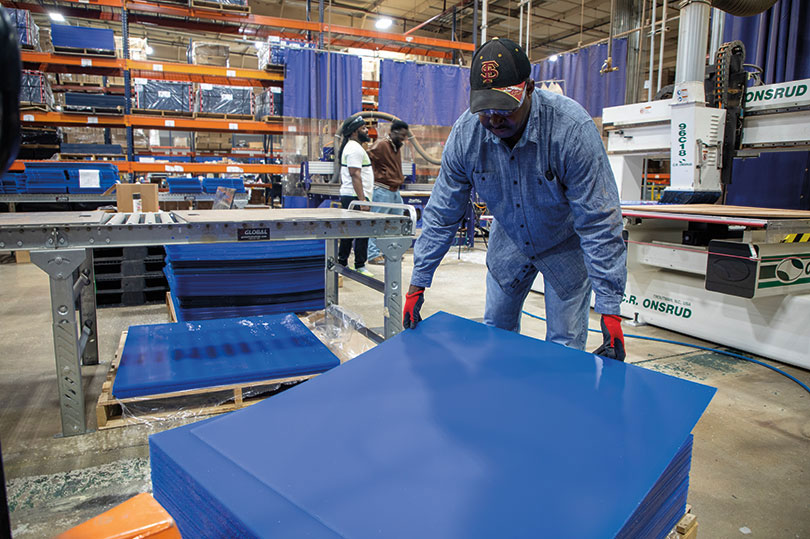 The new Red Dot Versa Triple Track top features the brand's exclusive triple track patented technology, allowing for the ultimate versatility in attaching enclosures, speakers and other track accessories. You can attach Red Dot Chameleon enclosure systems and still have tracks available for additional accessory integration such as valences, grab handles and audio systems. The Versa Triple Track Top is universal fit, a one-of-a-kind design made from durable and UV protected ABS plastic that resists the elements and will not sag or warp in the heat. The Triple Track system allows for easy enclosure and accessory integration, plus its design is prepared for rain and will shed water away from riders.
Red Dot windshields are made of a high-quality acrylic that is shatter- and crack-resistant. They're designed to fit snug on your golf car for a vibration-free fit and made for all major OEMs. They're available in a variety of styles like fold-down, winged and one-piece.
Red Dot takes pride in the level of quality control each product receives. Enclosures, covers and seat covers are hand-stitched by a team of 60 talented sewers and inspected at every point of the process. Windshields and tops are passed through the same process, quality checked at every point possible before the item makes it into its packaging. All Red Dot products are built to last and will provide all around coverage from the elements.