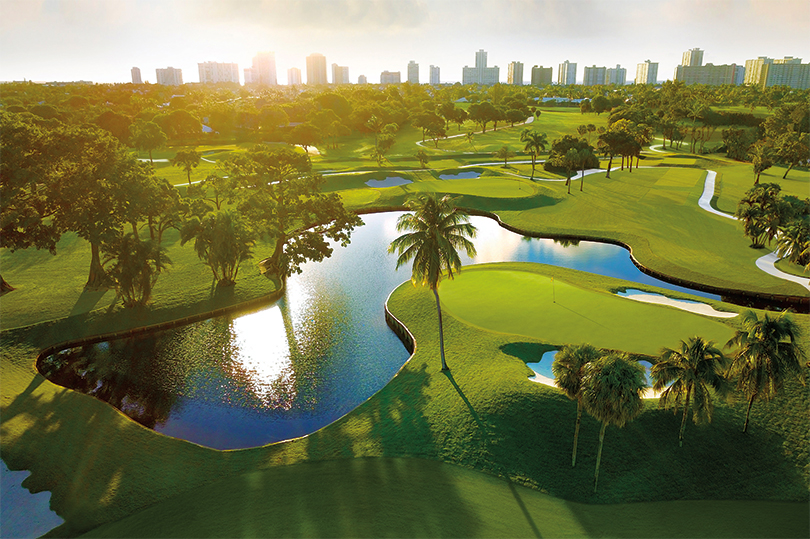 When Coral Ridge Country Club wanted to refurbish its 18-hole golf course, they turned to the son of the man who built it.
Fort Lauderdale's great – and today, only – golf course has received a major refurbishment. And to do it, Coral Ridge Country Club has stayed within the family of legendary golf course designers that built it in the first place.
Famed golf course architect Robert Trent Jones built the golf course in 1954, when Bayview Drive was home to rapid Mid-Century Modern developments with no Galleria at its south end or Cardinal Gibbons High School farther north. Jones and his wife, Ione, later owned the course. And now their son, Rees Jones, has completed a major refurbishment of the course that aims to modernize it while keeping what made it beloved in the first place.
"The routing is very much the same; a couple greens have been moved slightly," Rees Jones says. Some shorter tees have been added to make it more playable for every caliber – a more egalitarian course. "Make it so golf is for everyone, not just the really good player or the poor player," Jones says.
New ponds have been excavated, fairways elevated. Drainage has been improved. Golf course design technology has come a long way since 1954; the new course features details such as bunkers with systems that allow them to stay more intact after rain. But even with these improvements, Rees Jones believes fans of Coral Ridge will still see it as the masterful course his father designed.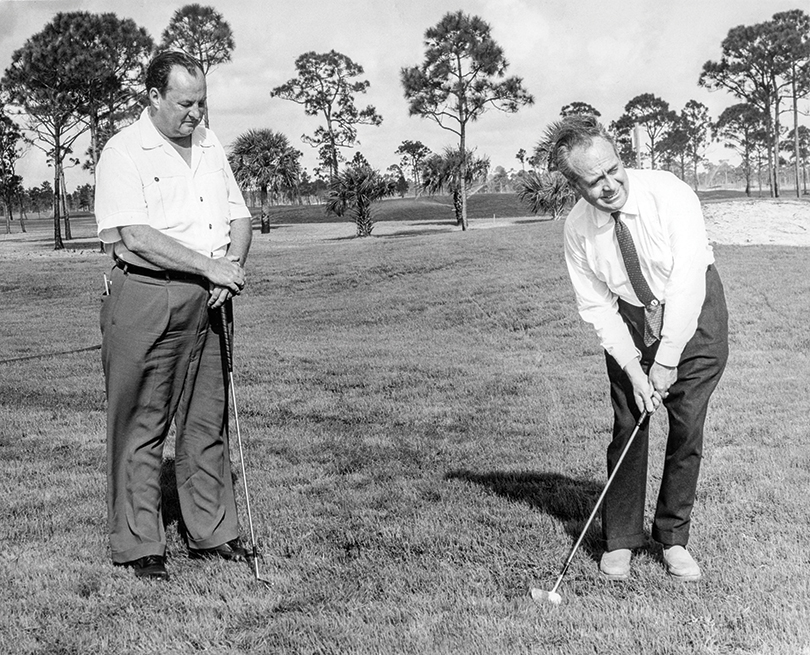 "For the most part I think they're going to recognize the grand dame," he says. "But they're also going to notice that she's got a lot more lipstick now."
After the deaths of their parents, Rees Jones and his brother, also a well-known golf course designer, sold the course to the local group that still owns it. But Rees Jones, a resident of Juno Beach and a Coral Ridge member, always kept in close contact. It was through another big project that he got involved with this.
"We knew the golf course hadn't been renovated for a while," Coral Ridge general manager J. J. Sehlke says. "Rees was our partner and we were looking at the planning stages of the Enclave."
The Enclave, a development that includes 36 homes, a smaller golf course, shops along Federal Highway and a public park on the site of the old American Golfers Club, was a major expansion when Coral Ridge acquired the land. Rees Jones designed that course, and then reached out to the club about working on the main course at some point.
"I was a teenager when Dad built it," he says. "I've played it hundreds of times. I knew the essence of it."
Club and designer both agreed that the work would involve more upgrades than a total rebuild. Many of the reasons for that were practical. "It's a tight site," Sehlke says. "You've got existing homes around there; we're up against the Intracoastal. You can upgrade it as much as you can, but it's got to stay the same."
Everybody felt a restoration was the best thing – "to keep the integrity of the design, the routing, but at the same time go back and see what we could upgrade," Sehlke says.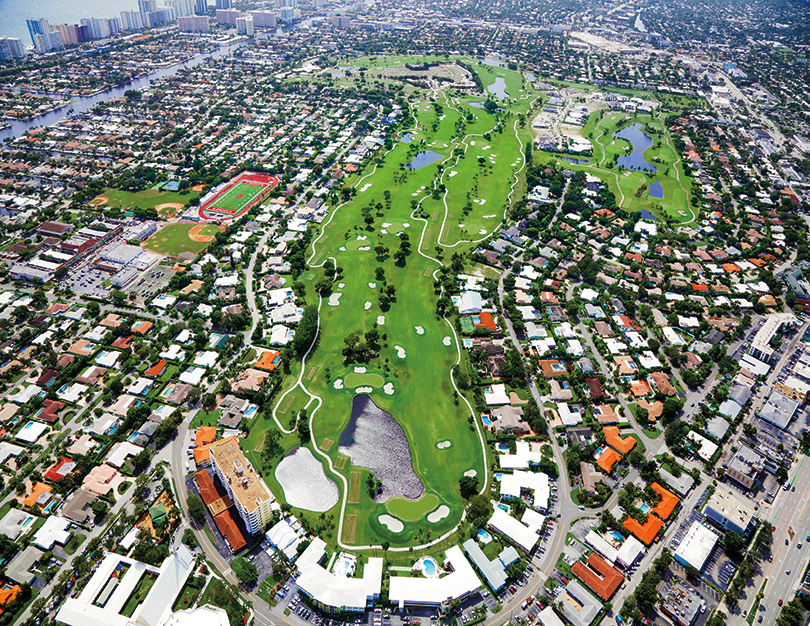 Changing weather patterns and a need for greater climate resiliency also dictated some of the changes.
"The weather patterns have changed since my father built the course in 1954," Jones says. "We do get more weather situations where you get an abundance of rain in a short period of time." Hence the need for things like better drainage and bunkers. There's a new irrigation system, replacing one that was on its last legs.
Other changes involve making it an approachable course for many different kinds of golfers, thanks largely to more tees at different distances.
"Rees and I, when we spoke early on, we felt it would be a great accomplishment if for the members who are higher handicapped, who are playing the forward tees, the course is more fun and easier to play," Sehlke says.
That, Sehlke says, is how you attract more golfers. "If you play bad, you put your clubs away. If you play good, you're looking for other people to play."
What remains, Jones says, is the characterful course his father created.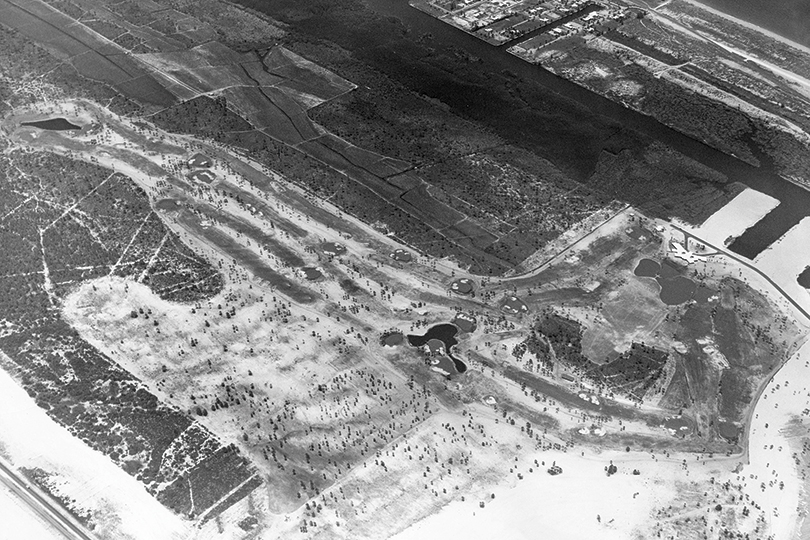 "Every hole has a distinctive characteristic," he says. "Every hole has a change of pace. Every green has a different twist. Some are long and narrow, some are shallow and wide, some are on an angle."
For Rees Jones, preserving that matters.
"My mother and father basically spent much of their lives in Fort Lauderdale nurturing that club and helping it grow," Jones says. "He built it with his own construction crew. It's very special to the family and really the legacy of my father."